Well this is going to be a big hot mess. Seriously, not even being optimistic or praying to the movie gods will this movie actually turned out to be quality cinematic achievement. It'll probably make lots of money during the Summer season, give all the young actors exposure, and continue the trend of director Tsui Hark's descent into flashy mediocrity. The cast of the upcoming C-movie The Detective Dee Prequel, capitalizing on the box office success of the Tsui Hark directed Detective Dee movie with Andy Lau in 2010, has been just been revealed as the movie starts filming in Hendian. The production is being coy as to who is playing the titular young Detective Dee, but it's clear that its either Mark Chao or Feng Shao Feng based on star power.
Other than those two, rounding out the cast is Angelababy (*rolls eyes*, reuniting her with Mark from the Black & White movie), Kim Bum, and Lin Geng Xin. The collective ability of these five pretty people to actually act hovers at the level of "glower, smirk, pout, growl, and flash the wide-eyed." Look, I like them all except for the girl whose name sounds like a porn star, but I don't like any of them for their ability to actually act. Kiss well and look fantastic onscreen, yes – act convincingly, not so much. Not that this movie will need stellar acting, so I'll be watching for the entertainment, whether of the popcorn or even trainwreck variety. Bummie in a period wuxia mystery? Yeah, I dig that. Check out the cast in a pre-filming photoshoot where the boys are already posing like too-cool BFFs.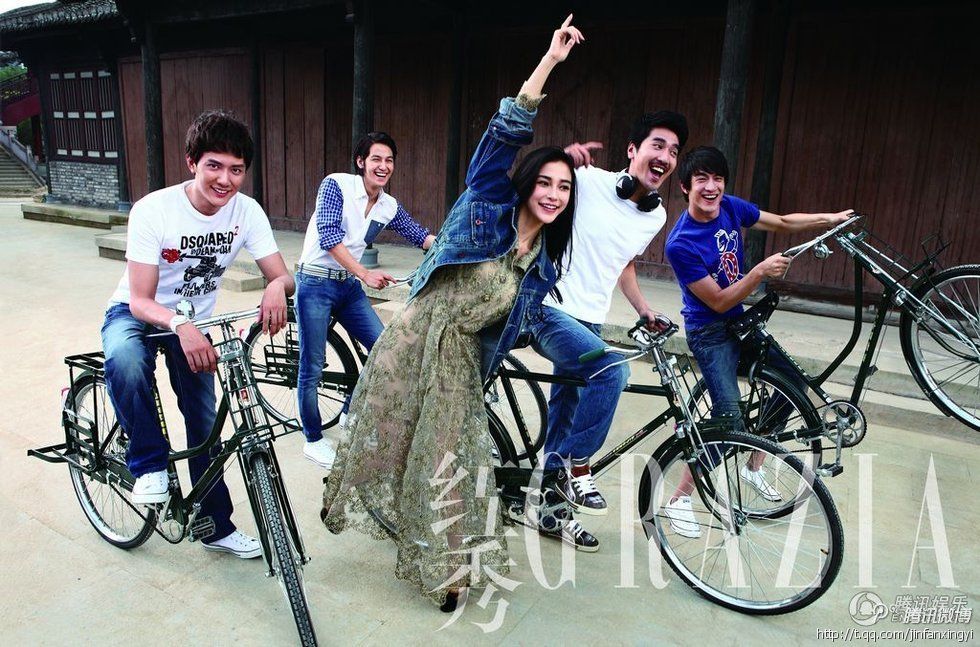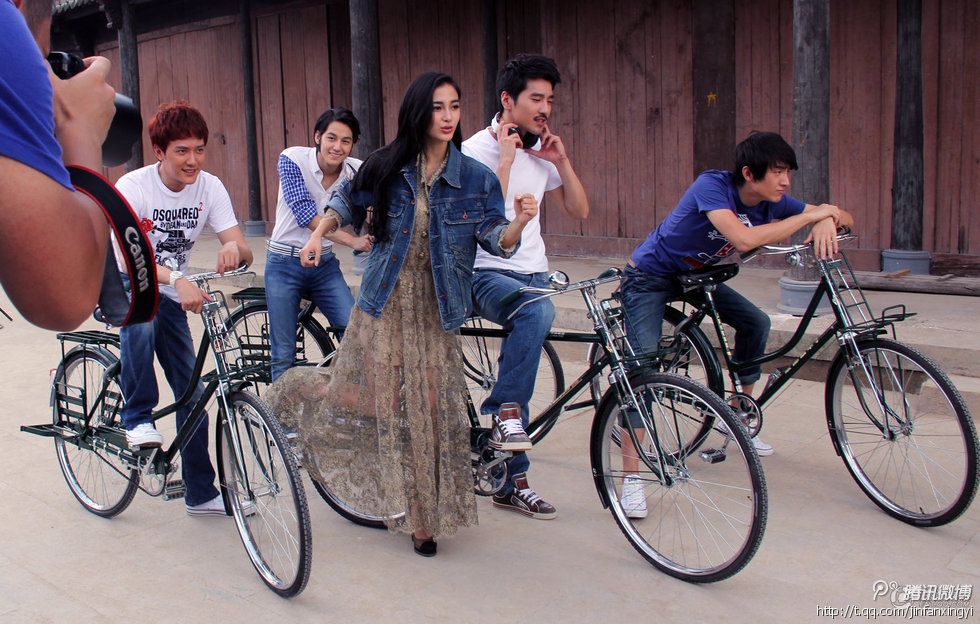 Feng Shao Feng's new red bowl cut is so massively ugly it boggles the mind any man would willingly sport it. And it's not for the movie, which is a period setting. I'm also vastly amused by how the guys are posing below like they are making the trendy C-version of The Outsiders, except with guys who are not cool at all simply by virtue of trying too hard. And I don't even want to talk about Mark Chao's pornstache. That is just all sorts of wrong. I wonder how his girlfriend Gao Yuan Yuan is handling staring at it when he goes home at night.