Looking back at my original impression of Nice Guy, I was fascinated by Maru, intrigued by Jae Hee, and not sure quite what to make of Eun Gi. Flash forward eight episodes and my impressions of the three leads have completely changed. I'm beyond obsessed with Eun Gi, find Maru somewhat interesting but if he fell off a cliff I wouldn't miss his presence, and Jae Hee is about as interesting to me as watching a snake slithering through paint. Lee Kyung Hee has done a good job of writing Jae Hee, who I find one-dimensional and easy to understand. She's selfish and self-absorbed, sees herself always as the victim and never as the perpetrator, and has no qualms about stepping on anyone to get what she wants. Her tiny flicker of a conscience strikes me as fleeting and pointless. Maru has turned out to be all bark and no bite, his revenge half-baked and really just a front for getting Jae Hee back into his world, though thank god it wasn't actually to win her back into his arms, because the thought literally makes me retch. But Maru has a redeeming quality which is that he knew when to stop and when to self-reflect, to own up to his own weaknesses and failures, to understand that choosing wrong doesn't mean he needs to finish the journey, he can always stop and turn back. It's Eun Gi that touches my heart, with the same impossible to explain gut reaction akin to my love for Kang Kyung Joon in Big. Her broken childhood has shaped a girl who is still unpolished and awkward, but she is like that frog trying to jump out of the well even if its pointless. I love her spirit even if she's confused and letting the first taste of inexplicable love overwhelm her. Her rawness illuminates all this potential to be more than she is, and hopefully the drama won't waste it with the rest of the narrative.
I freaking LOVE the look on both Maru and Eun Gi's face. I have a feeling both of them are suicidal. I read some purported leaked script pages for episode 9 at the beach and this is what goes down. Maru comes clean about everything – his former love for Jae Hee, wanting to use Eun Gi as his stepping stone to get revenge, how it wasn't revenge he was after but wanting to bring Jae Hee back to his world of the lesser-haves. He claims not to have any feelings for Jae Hee anymore but Eun Gi doesn't believe him. Maru asks if he was at the beach house and overheard his conversation with Jae Hee, telling Eun Gi that he saw her drive away outside. Maru tells Eun Gi that she must've left after hearing the first part of what he said, but he went to the beach house to tell Jae Hee that he was done with her forever and he didn't care what happened to her anymore. Maru tells Eun Gi that he regrets using her her, he really regrets it.
Eun Gi asks Maru if he really killed someone. Maru looks her in the eye but does not explain. Eun Gi stares directly at him and he remains silent but unflinching, and then she smiles and says he never needs to explain about it again and she'll never ask him about it again. She knows he has a reason he cannot explain, but she trusts him. Eun Gi makes Maru pinky swear with her that he will fulfill her one wish if she can get through to him. She then repeats her confession to him in the rain, which contains her upmost wish. Eun Gi gets a call from Joon Ha that the Chairman collapsed so she rushes back. Maru tells her to hurry and he'll follow her shortly. Eun Gi turns back and gives him a kiss. They smile and she makes a joke that she'll meet up with him afterwards and then they two depressed people can go kill themselves. Maru takes the joke and says sure. Eun Gi drives off back to see her sick dad. Okay, that's the spoilers on DC I read, but I have no confirmation of its veracity. We'll find out in a few hours.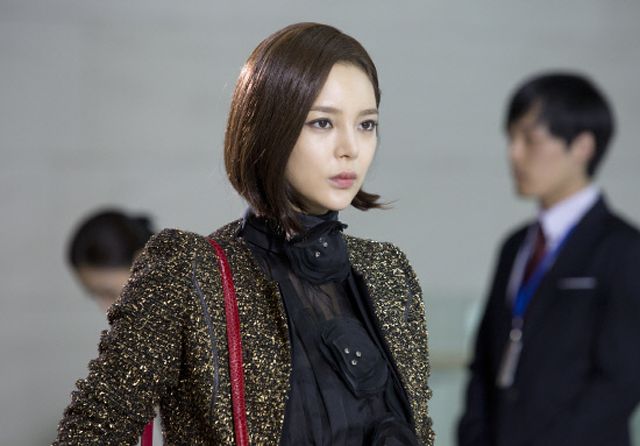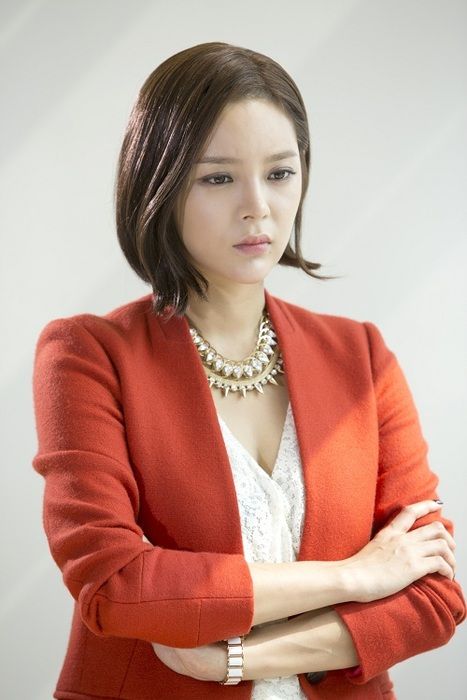 I love new and bitchier Jae Hee's look. Her power woman primary color suits are stunning on her and make no bones that she's HBIC and running the show at Tae San.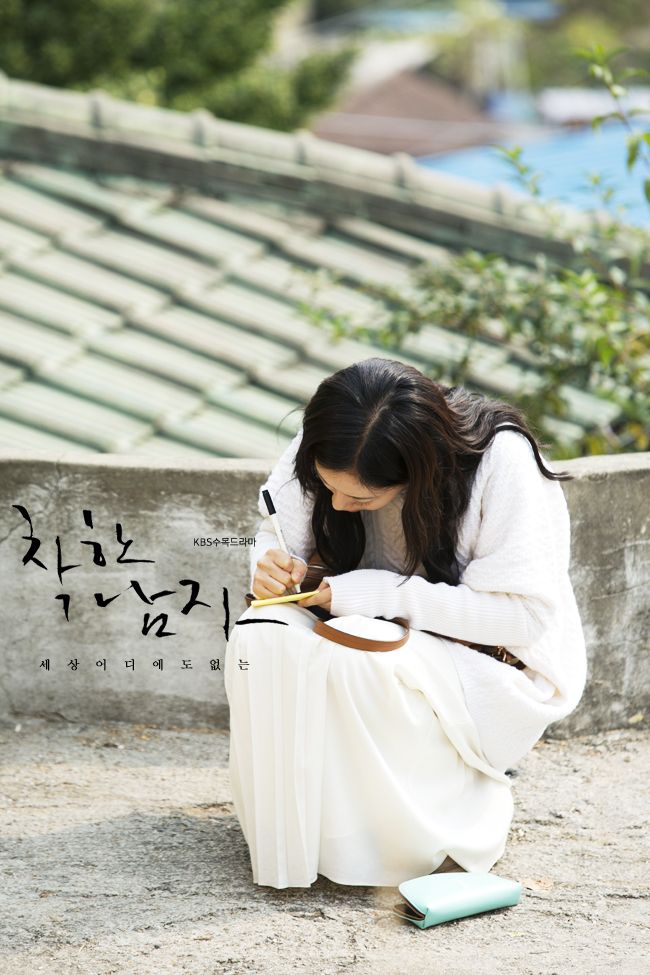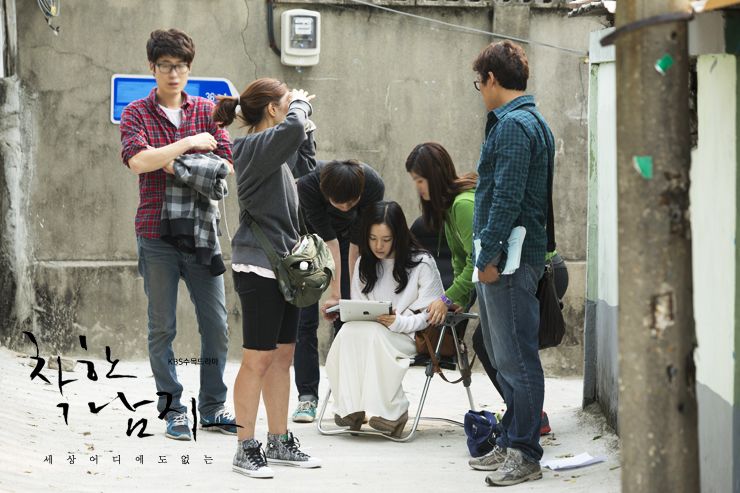 New Eun Gi is beyond adorable, and coupled with how hot new Maru looks, I'm hoping the drama gets them snuggling soon and let physical attraction take care of the rest of business. See? I always have easy answers to difficult situations.