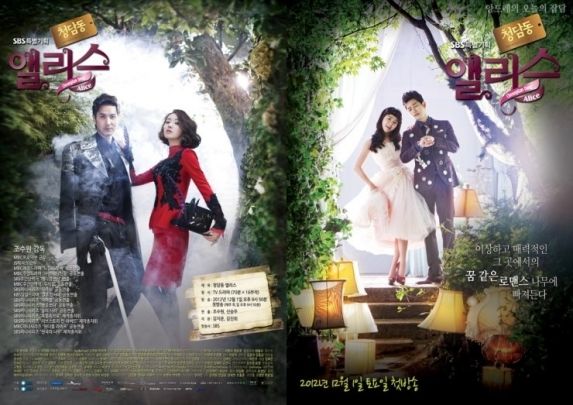 I was unusually exhausted this morning and when I decided to stay in bed and watch the first episode of Cheongdamdong Alice, I almost fell back asleep because it was so underwhelming. This is definitely not what I had hoped for, though the lacklustre promotional materials did lower my expectations considerably so it wasn't that much of a let down. This weekend drama feels like an unique beast, without the makjang excessive tendencies of weekend fare but none of the zippy trendy vibe of weekday offerings. It comes across as ordinary, which isn't a bad thing, but does feel at times rather boring. I was ready to write it off, despite my love for Moon Geun Young, until I rewatched it again to write this first impressions review. I liked it much better the second time around and realize that episode 1 doesn't give a hook but rather endeavors to present a collection of people. There are the rich, the poor, the aspiring, the hardworking – in essence we meet the doers and the users, with a sharp divide between those who have the keys to enter a rich upstream world versus those who are forever going to remain one of the average masses. I don't think this story quite gets everything it seems to be cramming in, but I'm planning to give it a few more episodes to see how it unfolds.
There are some kinks that popped up already that leave me worried, namely Moon Geun Young and Park Shi Hoo do not have anywhere near good chemistry. Moon Geun Young has much better chemistry with Namgoong Min who is cameoing as her ex-boyfriend. But I got the sense that they were getting comfortable with each other in the early parts of filming and can see the potential for them to settle into a thrumming awareness of each other. Not every co-star pairing is an explosion of chemistry everywhere right off the bat, though I'm probably spoiled because Moon Geun Young's last drama was Mary Stayed Out Last Night and her chemistry with Jang Geun Seok could be bottled and sold. I quite like the peeks at the deeper characterizations of the two leads, the heroine Han Se Kyung with her practical drive mixed with some social climbing aspirations, and hero Cha Seung Jo (otherwise known as the hilarious Jean Thierry Cha) with his pettiness and talent and a nugget of a heart. I have to admit I would probably drop this drama if it didn't star Moon Geun Young since standalone the first episode this one didn't capture my attention right off the bat. However, the little bits of humor with Park Si Hoo's character and the potential for a thoughtful analysis of the current South Korean fixation on wealth and branding keep me intrigued enough to keep going.
Episode 1 quick summary:
Cha Seung Jo is introduced as he meets with all the store managers of the name brand Artemis, where he is the new President just returned from France. He gives his name as Jean Thierry Cha (with the Cha pronouced Sha, LOL). President Cha says South Korean women are obsessed about name brands because they want to have things others cannot afford. He tells the team to keep raising prices, because that will only make their products more out of reach and therefore more exclusive. It's not just about limiting the quantity, its about making it so expensive it is the most coveted.
Han Se Kyung interviews at GN Fashion, where they only hire people who studied abroad. She hasn't, but she is able to answer an interview question in fluent French. She's graded the lowest but is hired because the wife of the President of GN Fashion, Seo Yoon Joo, was Se Kyung's former high school nemesis who wants to use this to lord over Se Kyung.
Se Kyung attends a friend's wedding, and her other friends are all aspiring to marry a rich man. Her good friend encourages her to dump her poor boyfriend but Se Kyung isn't interested. Her boyfriend has a job but also a very sick mother whose medical bills he is responsible for. Se Kyung says without her boyfriend she wouldn't have even graduated college or gotten this far.
Se Kyung goes home and sees her parents arguing about their finances. Since Mom wanted to buy this expensive condo, now they can barely make the mortgage.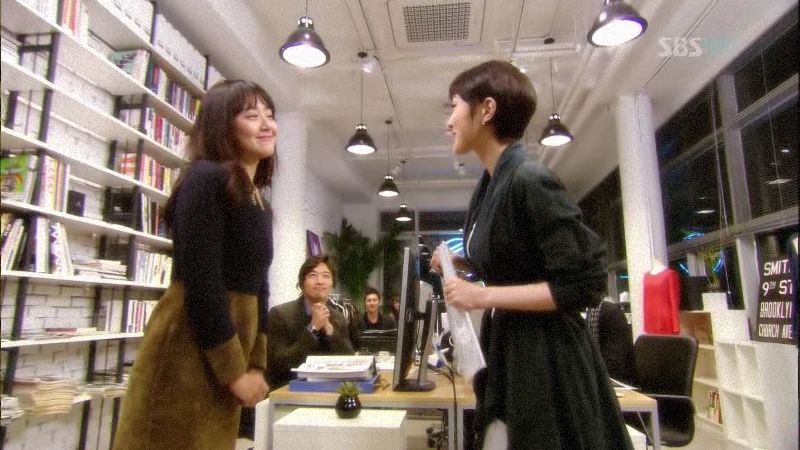 Se Kyung sits in her room and dreams that soon she will be a full-fledged and respected fashion designer at GN.
Se Kyung's first day on the job involving being the butt girl and running around buying expensive luxury goods for the President's wife.
On her shopping trip, she gets into a fender bender with Seung Jo, who initially wanted to introduce himself but sees all the purchases in the car and pegs Se Kyung for a girl who only wants name brand things. He lies that he's the poor secretary of the new President of Artemis, and since she works for GN Fashion, the two company's are collaborating soon so they should let this accident slide.
Se Kyung's nemesis Yoon Joo, sees Se Kyung being her butt girl and smirks. She remembers back to high school, where she stole Se Kyung's boyfriend and got the sap to draw all her art projects. But even then Se Kyung came in first and Yoon Joo was always second.
Seung Jo arrives at work and meets with the the President of a large department store chain. Hey, what's evil daddy Han Tae Joon from Missing You doing here?
Seung Jo extends his hand but doesn't make contact. He then says Artemis won't set up a booth at a third rate department store. Turns out the President is Seung Jo's dad and Seung Jo is here seeking petty revenge for his dad kicking him out of the house after Seung Jo was so in love with a girl he was willing to give everything up for her.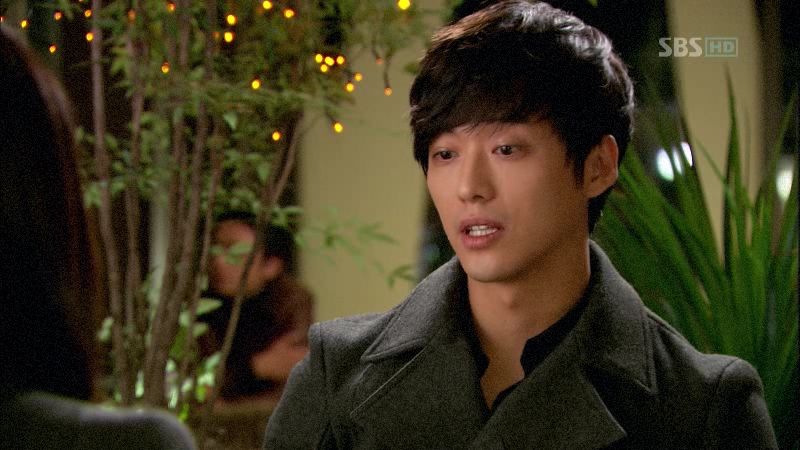 Se Kyung meets up with her boyfriend, who gives her a super expensive Artemis bag since she works for GN Fashion now and needs to at least be more presentable. Then he breaks up with her.
She rushes outside, clearly this is not the first time he's tried to end things. He tells her with frustration and anger that even if they get married they won't make enough to pay for all their expenses, especially with his sick mother. She's so talented he wants her to have all the nice things in life. He leaves and Se Kyung cries, though she thinks he won't even last a day before getting back together.
Turns out petty Seung Jo secretly recorded his encounter with his dad and is watching it over and over and cackling about how awesomely he stuck it to the old man. This was hands down the best scene in this episode and the only time I laughed. This is supposed to be a rom-com and I wished it was overall just a dash funnier, i.e. more of these scenes, please!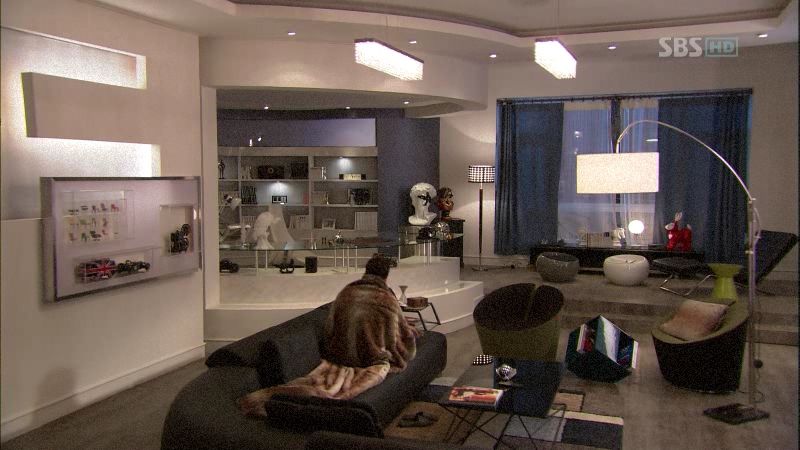 His friend comes by and Seung Jo reveals he also wants to get back his ex-girlfriend.
Turns out the woman is Yoon Joo, who dumped him when he gave up his inheritance for her since his family didn't approve of her. Yoon Joo says she only wanted him because he came with money. Seung Jo knows Yoon Joo is now the wife of the President of GN Fashion. His friend asks if Seung Jo has been taking his medication regularly and he confirms he has. OMO, don't tell me he's on meds because he had a mental breakdown some time ago. That would be epic.
Yoon Joo dines with her husband, discussing how they are going to host a part for the mysterious new President of Artemis, a man named Jean Thierry Cha who lived abroad in France for many years. They know nothing about him and Yoon Joo asks for the chance to plan the party herself.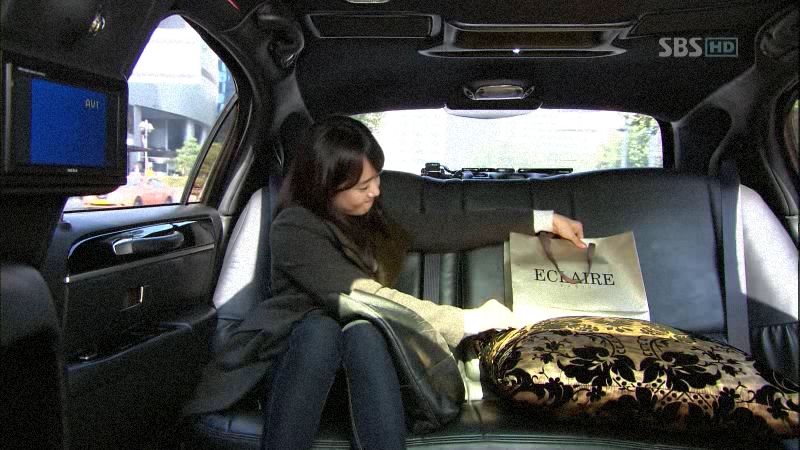 Se Kyung goes to get an expensive set of diamond jewelry for the President's wife and she loses the gem certification when she opens it up in the car and tries it on, admiring the gems.
Se Kyung asks why her boss, the Team Leader at GN Fashion who is also the sister of the company President (and she also doesn't like Yoon Joo, who she thinks trapped her brother) about why she is so disdainful towards Se Kyung. She explains that Se Kyung can never succeed in fashion because she has no taste, pointing out her cheap clothes. Taste is something that is developed through the daily life of someone born into an environment that can afford beautiful things. It's not something Se Kyung can overcome with just hard work alone. Se Kyung swallows her tears and has no response to that.
Se Kyung goes to beg the jewelry lady to issue her another gem certificate but is understandably denied. She spots Seung Jo looking at her and remembers he claimed to be the secretary of the President of Artemis and goes to beg for his help.
Seung Jo is not inclined to help since he thinks she's just a materialistic shallow girl who lost the gem certificate because she wanted to try on the diamonds. He mocks her cheap clothes and average looks.
Se Kyung finally gets fed up at everyone looking down on her and tells him that women want those expensive things in life because otherwise they can't get ahead. Doors won't open for her and chances won't be offered. And this is the trap of men who create this materialistic excess. Se Kyung leaves Seung Jo sitting there.
Se Kyung sits outside and calls her boyfriend multiple times and he doesn't answer. He finally calls her back and she thinks its to reconcile but this time he's sticking to his guns, they are broken up. He tells her not to call him anymore. Se Kyung cries and cries her heart out.
Se Kyung goes to her family-owned bakery and see her parents hard at work inside.
When Se Kyung gets to work the next morning, everyone lines up to welcome the wife of the company President. The lady stops before Han Se Kyung, who raises her head and recognizes her former nemesis Yoon Joo.
Two Cents:
This isn't a recap proper and I don't intend to recap Cheongdamdong Alice. I never recap weekend drama since I'm just too busy running around on weekends with activities, errands, getogethers (you know, having a real life) that it's just not feasible to commit to recapping on weekends. I thought that if CA blew me away I might break my rule but alas it's not meant to be. However, I plan to keep watching and if the drama gets better I'll consider scribbling down short summaries like I did today in this first impressions review. I thought the cinematography and music was average at best and really wished there was one thing I could single out are really popping. But conversely there also wasn't anything that failed miserably so over all the drama does reflect the tenor of the story – it feels a shade more grounded in reality than most K-dramas and has the potential to shine if it could ramp up its narrative and start adding more interconnected stakes to everyone's issues in life. I know I haven't mentioned acting yet and that's because everyone is doing just fine. Really, not a single sore thumb in the mix and a great group of experienced actors hitting all the right notes. At the end of episode 1, my impression could be summed up with just one sentence: I wish it could have been better. Watching the preview for episode 2, I have a feeling it likely will.