We finally made it, chingus! The finally episode of Miss Rose is coming and oh my lord am I ready for this drama to end. It's really not that bad, but its precipitous second half decline was so extreme and I loved the first half so much it just hurts that much more. When episode 22 left off was Cheng Kuan pulling an about face and agreeing to marry Vivian, and Si Yi crying that she wants him to be successful and blah blah blah. I seriously DO NOT GET the writers of this drama. This isn't noble idiocy, its supreme retardation. Who the hell keeps pushing the man she loves away to marry a woman he hates simply because he has to take responsibility and because his life will be easier with all her daddy's dough. Clearly the wedding isn't going to happen but even wasting screen time on it in the final episode annoys me.
Sorry for the fans of Yi Chun, but I was wrong in saying he'll turn out to be some secret helper of the OTP behind the scenes. The drama has decided to throw his character under the bus as well and we'll be discovering all his misdeeds and shadiness in episode 23. Sigh. What will I take away from this drama? Nothing – it was entertaining in the beginning and even if it didn't flop in the end the narrative is still pretty flimsy and not one where life lessons are imparted. I enjoyed the mellowness of the OTP falling in love but that was because I was also watching other dramas with a lot more romantic fire that helped fill the void. As a standalone drama, MR sucks and for that I'm genuinely sorry SETTV couldn't find a more capable writer to helm the story. There was a lot of potential with none of it fulfilled and watching it was akin to a mother seeing her son get into an Ivy League college only to flunk out by the second year. One wonders "where did it all go wrong?".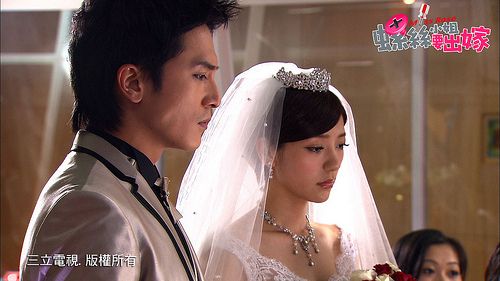 Written preview for episode 23:
Cheng Kuan picks up Vivian's hand, and under the eyes of the gathered public, they are about to become husband and wife for a lifetime. The holy oath, the serious atmosphere, Cheng Kuan solemnly says "I do" and in turn he receives Vivian's most sincere response?!? He puts down the heaviest burden of his life and rushes out of the wedding site towards his happiness……
To let Cheng Kuan get married without any worry, Si Yi lugs her heavy luggage and plans to leave this sad place with Yi Chun. Right as she is about to board the flight, a mysterious text message disrupts her plans?! Having discovered Yi Chun's true colors, how will Si Yi deal with the repeated betrayal by her ex-boyfriend?
The bad will eventually be punished. The General Manager's repeated misdeeds is finally revealed and he has to face the law. At the police station, Si Yi runs into a familiar face and will her fate be changed yet again? Will the Miss Screw that is under the spotlight finally get married?
Preview for episode 23: