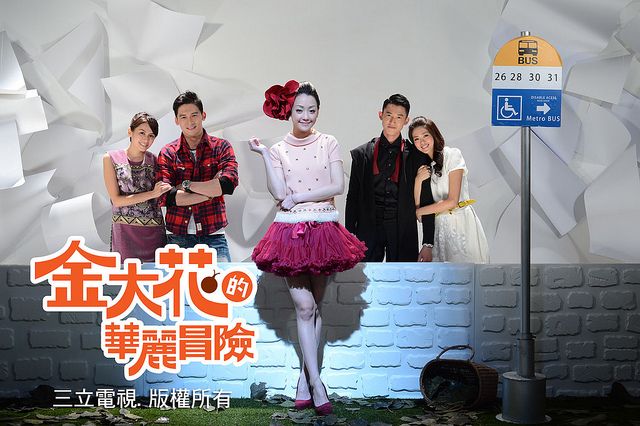 The new Sunday night SETTV drama premiered this past weekend and I actually was interested enough by the previews to check it out. The hilariously named King Flower (whut?) better known as 金大花的華麗冒險 (Jin Da Hua's Extravagant Adventure) didn't have the ratings lure in Roy Qiu so its premiere episode was the nightly leader but dropped down to 1.26 from Miss Rose's final episode high of 4.31. Ratings aside, this drama is rather winsome to watch despite being somewhat boring and unoriginal. The heroine played by Nikki Hsieh is a huge reason for me, she is one of the few next generation leading ladies that has both onscreen presence and acting chops. In real life she's rather edgy and cool, but here she is unrecognizable as the buck-toothed mole-headed country bumpkin Jin Da Hua. As lookalike yearning for adventure Du Liang Yen, looks-wise we see Nikki's pretty face but the personality is all sheltered elegant girl. Despite ragging earlier on James Wen, he's turned out to be the shining star in this cast and utterly charming and freewheeling as the no-good rough and tumble Guang Jun. Despite my preference for Chris Wu, I'm already rooting for Guang Jun to win the girl and everything else because he's such joy to watch. Fans in Taiwan agree and James has been winning raves for shedding his cheating douchey image from The Fierce Wife (and his general predilection for playing suited cool characters) and throwing himself into playing a low life street hoodlum.
Since it's called Da Hua's extravagant adventure, clearly she gets a surgical makeover and needs to take Liang Yen's place and from there embarks on her journey. In the drama, Chris plays Terry and already he and Liang Yen are in love, shacking up, and engaged. I'm not sure how I'll buy the trope of both leading men falling for Da Hua but I'll just keep my fingers-crossed when I get there. I think part of me enjoyed this drama because it has the typical snappy SETTV vibe and plenty of hometown Taiwanese slang that evokes this aw-shucks reaction in me. Doesn't hurt that Da Hua's mom is played by the Mom-of-All-Moms Yang Li Yin, who has most recently played Alice Ke's mom in Office Girls, Ruby Lin's mom in Drama Go Go Go, and Megan Lai's mom in Miss Rose. It's like she was born to play the mom of every single plucky heroine out there. She's quite a fierce mother hen here and has wonderful chemistry with Nikki so once again I've got some positive family bonding moments to look forward to. I'm burned out from the MR whiplash and it's rather a relief this drama is entertaining but doesn't leave me rabidly addicted. Everyone should have a casual weekend date partner drama like this, no commitments but it's there when you need a break. I recommend King Flower as a cute breather when you want to try something different. Best part of episode 1 was the beyond adorable opening theme song, so check it out below.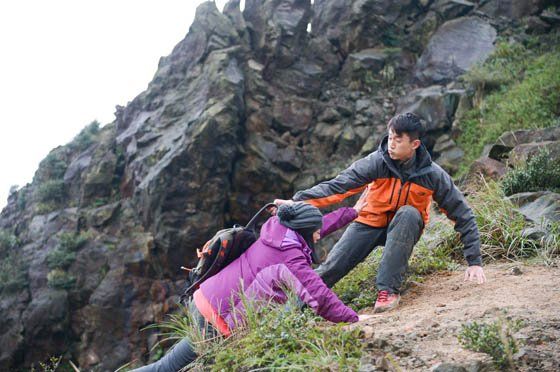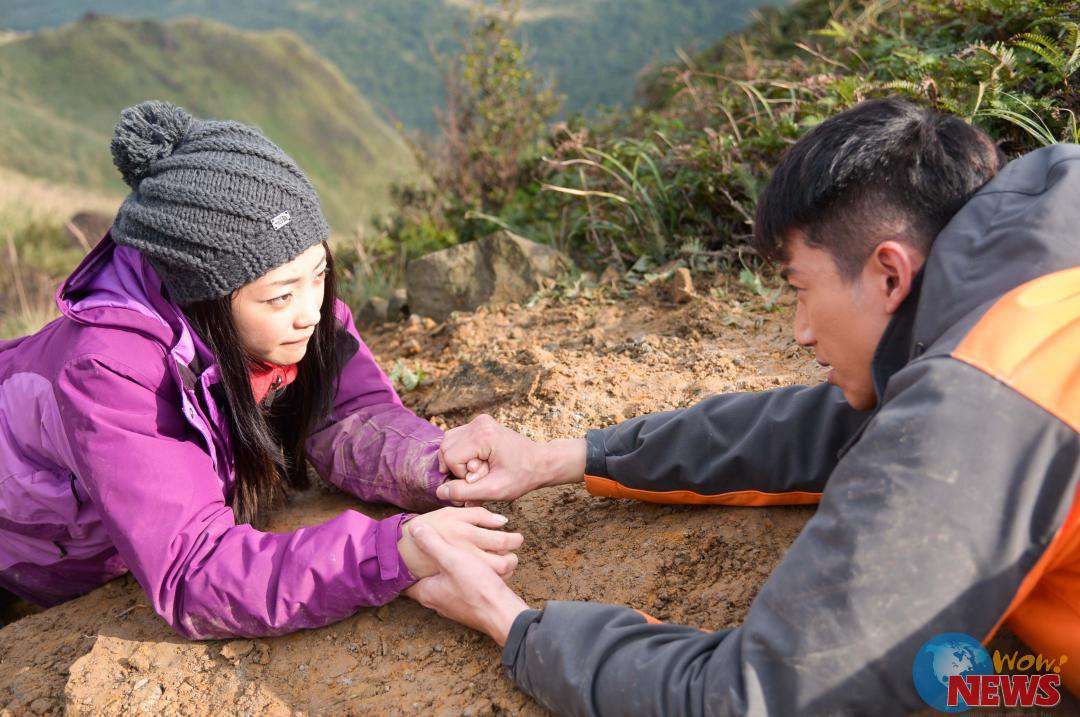 I've watched this drama opening way too many times to count. I love all the hilarious touches. Like her name being Da Hua (big flower) and she literally has a giant flower on her head. Or the look of devastation on Guang Jun (James) when Terry (Chris) pulls Da Hua away. Or what in the name of clothing is Terry wearing? Or how the third and fourth female leads try to stake their claim so openly on the leading men. Or the giant lollipop and fake ring the men use to woo Da Hua. This is as cute as the opening for Fondant Garden, though I hate to bring up FG because HOMG was that drama a complete and utter second-half collapse equal to Miss Rose. I want this one to stay silly and fluffy because there is very little risk of failing when the barometer is set at mindless fun.