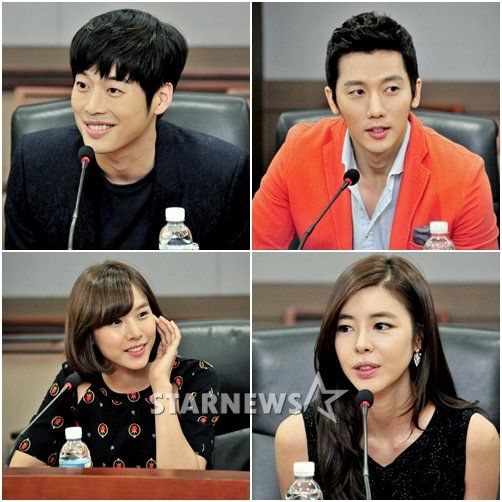 There is finally a weekend K-drama worth watching, and one that fully does justice to the meaty grist of the makjang genre. MBC's throwback Scandal: That Very Shocking and Immoral Incident is one drama that has exceeded all my expectations. Rather than rant about the insanity in I Summon You, Gold or wish for people to get divorced or commit adultery in Goddess of Marriage, instead I highly recommend Scandal as a drama that has the trifecta of fantastic acting, deft directing, and a gripping narrative. It even has a well scored OST for one more intangible element to make it that much more entertaining. This drama truly has high stakes rather than characters doing stupid things to create their own piddling woes, and then making dumb decisions to drag out the stupid conflict. East of Eden did the swapped sons story and I forgot that there is a piecemeal enjoyment in watching characters learn the truth on by one. Here we have finally gotten to the threshold moment when the the truth is finally going to burn everyone alive or perhaps set them all free. Once Kim Jae Won's Ha Eun Joong and Park Sang Min's Jang Tae Ha, the final two who still don't know they are father and son, learn the truth, then the drama can deal with the aftermath and there is still so much conflict to work through.
This drama is worth watching on the magnificent and virtuoso performances of Jo Jae Hyun as kidnapper daddy and Shin Eun Kyung as the courageous battered mom, but I seriously love Kim Jae Won's character and his performance to pieces. So grounded and cautiously tender, reticent and righteous. This is also the first time I've like Jo Yoon Hee in a drama and I am totally cool with her slow moving love line with Kim Jae Won, but the romance is so ancillary to the main thrust of the story which is about how mistakes beget more mistakes and crime that is unfettered only leads to rot and ramifications. The main young cast members attended a mid-point press conference last week and Kim Jae Won discussed how the second half will be about how Eun Joong deals with the crimes of his two fathers and uses a bright optimistic and positive attitude and actions to resolve the gordian knot of anger and pain. I'm so pleased that this drama has managed to remain intelligently written with a nice balance of the sadness with the happy moments mixed with makjang without a lot of screaming and slapping. And I have to stress again that the acting is awesome all around, Kim Jae Won says Shin Eun Kyung is the Korean Al Pacino and revealed that everyone is scared of Park Sang Min on set because he's so in character that he fairly throbbed with barely concealing intensity. LOL, I can totally see that, probably because the bleach blond/gray hair is probably messing with his brain cells.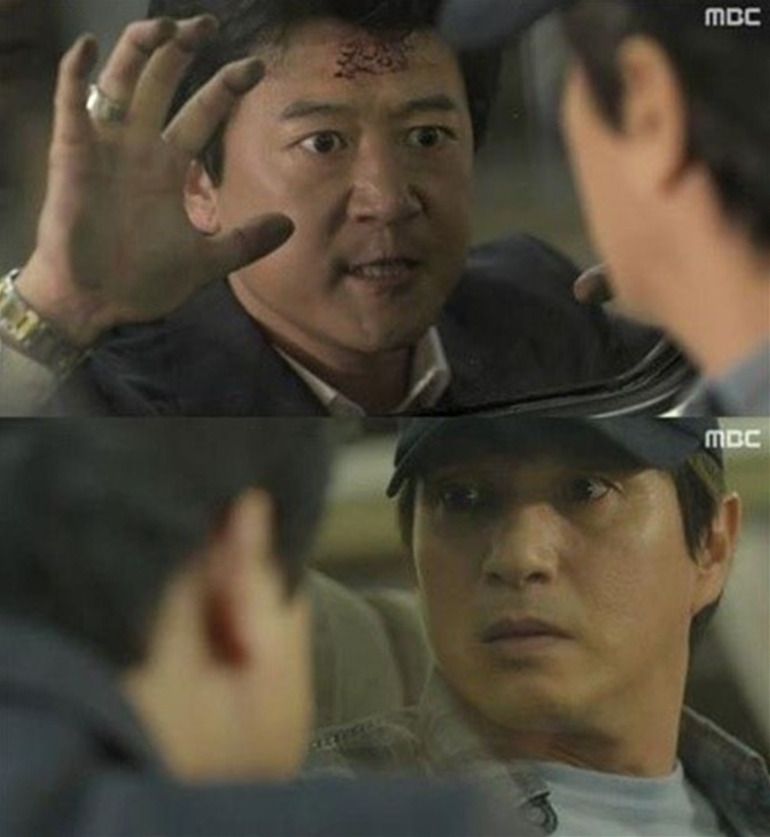 A quick recap of the plot – Park Sang Min's character Jang Tae Ha is a greedy MoFo and marries Shin Eun Kyung's rich daughter of a land developer Yoon Hwa Young. He then takes over her father's company, all the while he has a mistress on the side. His mistress gives him a daughter, and right as he's about to divorce his wife, she reveals that she actually bore him a son. Tae Ha's greed leads him to cut costs in building construction and it catches up to him when a building topples. Jo Jae Hyun's Ha Myung Geun has a 5 year old son who is caught inside and instead of saving him, Tae Ha razes the toppled building and kills the son just to destroy evidence of his wrong doing. Myung Geun goes to kill Tae Ha, and meets Eun Joong, Tae Ha's 5 year old son. He takes Eun Joong in a moment of confusion and panic. Tae Ha suspects its Myung Geun but has no evidence and then Myung Geun disappears. A few years later, Myung Geun loves Eun Joong and wants to return him to his rightful role as heir to the Jang fortune, but by then Hwa Young has adopted an orphan Man Bok from the orphanage and passed him off as Eun Joong. Myung Geun realizes the Jang family has its "Eun Joong" back, so he keeps the real Eun Joong. And now there are two Eun Joongs – the real one who is with Myung Geun, and the adopted one who thinks he's the real one.
Time skip of 25 years, Eun Joong is now a cop while his former cop dad Myung Geun is a construction foreman. His subordinate discovers wrongdoing at the Tae Ha construction site and gets killed by Tae Ha's henchmen. He leaves behind a pregnant fiancee Wol Ah Mi played by Jo Yoon Hee, and subsequently she loses the baby and moves in with Myung Geun's family as he feels responsible for her. Ah Mi and Eun Joong start to become friends. Myung Geun meets Hwa Young at the hospital since both are suffering from depression. They become friends and he knows that he stole her son but cannot bring himself to tell her. Eun Joong starts investigating the death of Ah Mi's fiancee and all signs point to Tae Ha. The two become locked in a battle of wits. Eun Joong becomes friends with Tae Ha's daughter with his mistress Joo Ha, and the two pretend to date so Eun Joong can investigate her father while she tries to stave off an arranged marriage. Incest is avoided when they end their charade. Fake Eun Joong realizes his mom is looking for the real Eun Joong, and during the investigation one person after another discovers the real truth that Ha Myung Geun kidnapped Eun Joong. By the end of episode 20, Tae Ha points a gun at his real son Eun Joong without knowing his identity and prepares to kill him for what his father Myung Geun did to him years ago.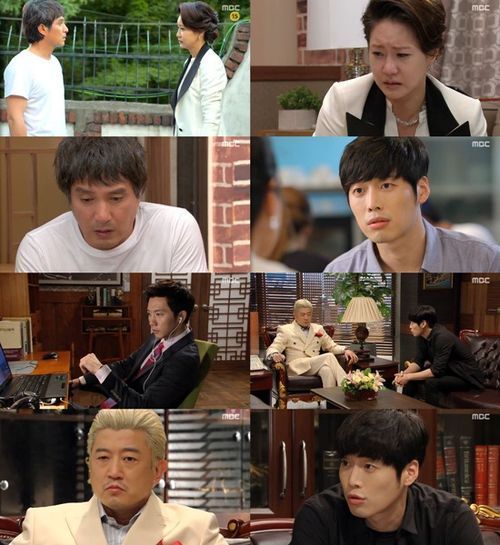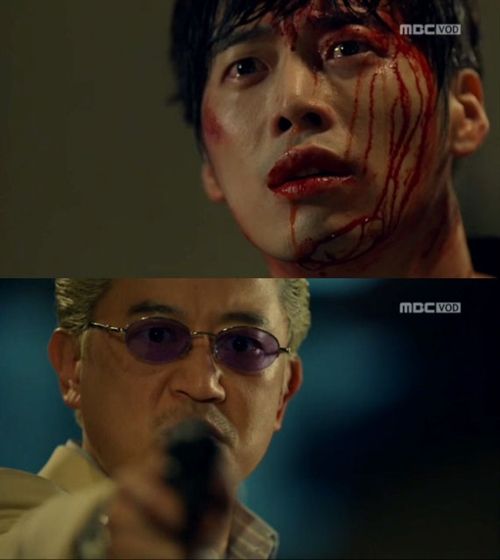 Scandal MV:
http://www.youtube.com/watch?v=kC8IS_pQeHM
Have a Scandal MV above, and then listen to the second ballad off the OST called "I Am". It is the perfect contrast to the first rock ballad off the OST which was "Last Love of My Life" by The Position. This one is so evocative and mellow and sad.
Scandal OST Part 2 Mastya Band "I Am":
http://www.youtube.com/watch?v=HKjgNp669NY
Click here to download "I Am"