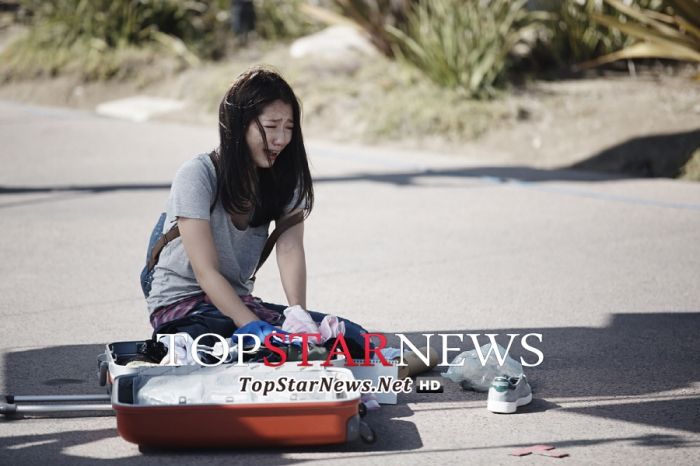 The countdown to the premiere of Heirs or The Inheritors has gone from months to weeks and now to mere days. Despite the even-larger-than-usual sprawling cast, this drama is still anchored by the two leads Lee Min Ho and Park Shin Hye if I look at the overwhelming number of official stills released of both of them individually or together. Thank god I like both of them otherwise I'd probably be cray cray by now. We've seen Park Shin Hye washing dishes, staring at Lee Min Ho when he croons "It's okay, baby!" to her and while they stand in the almond farm of brotherly sadness, going on a date with The Cute Ship Kang Min Hyuk Lollipop, and finally lost in the valley desert regions of hinterland LA county. The latest stills are of Park Shin Hye's Cha Eun Sang having a crying meltdown on the boardwalk of Huntington Beach, CA, along with stills where Lee Min Ho appears to be saving her from an angry beefy white guy. For the crying scene, from the previews we know this is a scene witnessed by Kim Tan and may be the catalyst for their hanging out in LA during the rest of her trip.
Park Shin can definitely cry with the best of them and here she's trying to collect her belongings which were rifled through by her selfish older sister trying to look for the money she brought. Then sis up and leaves Eun Sang and takes off, not even caring that her teenage sister is crying in the middle of the street in a foreign country. I'm starting to warm up to Eun Sang and Kim Tan's connection because they both have mean and dreadful older siblings. Feeling unwanted and unloved by the family, and wanting the affection of an older sibling only to be totally rejected, no wonder those two little lost sheep want to help each other despite being strangers in a strange land. I'm also getting more and more intrigued by the Native American dreamcatcher that is obviously an important narrative motif in this drama – I wonder how Kim Eun Sook will integrate it into her story? Will Eun Sang be Kim Tan's dreamcatcher, her presence wards off his nightmares and unhappy feelings? Or will he be her dreamcatcher, taking care of her to add to her courage to keep dealing with her own set of problems stemming from being poor? One good thing about a teenage drama set in high school is that the characters are still relatively unformed as people and are much more capable of growth and change. I hope the two leads positively gravitate towards each other and grow together.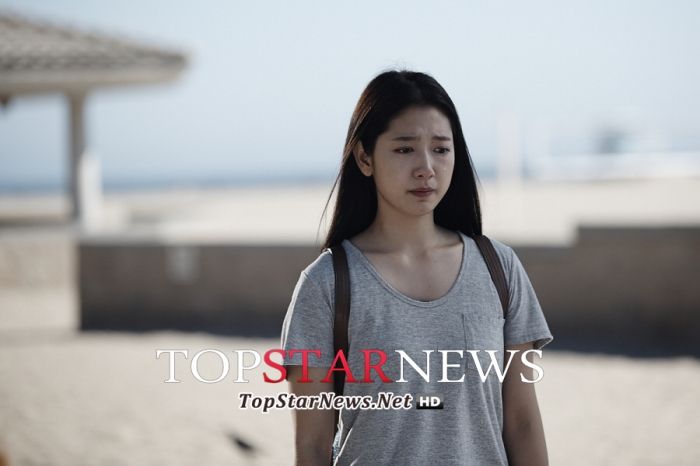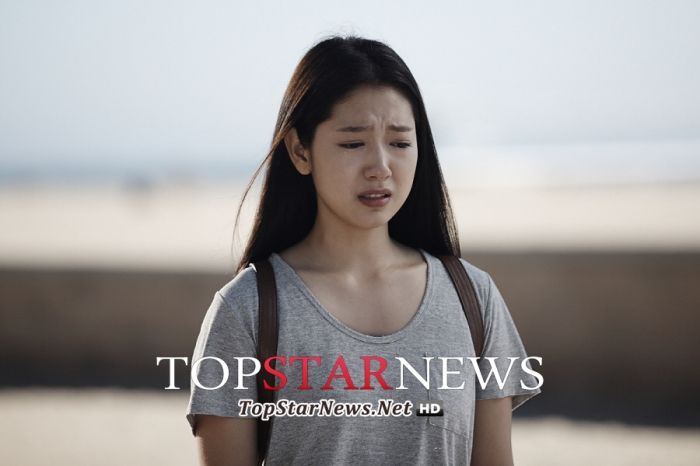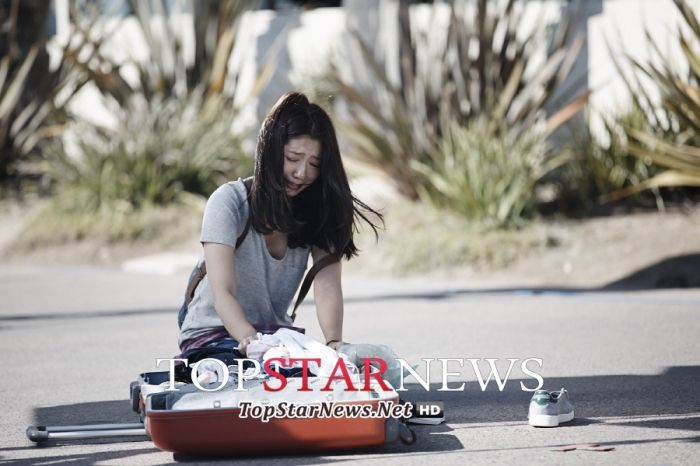 Not sure what to make of the stills showing Kim Tan wrestling a burly white guy to the ground like some knight in shining armor to Eun Sang. This isn't City Hunter, Lee Min Ho. I hope this scene doesn't come off too hokey.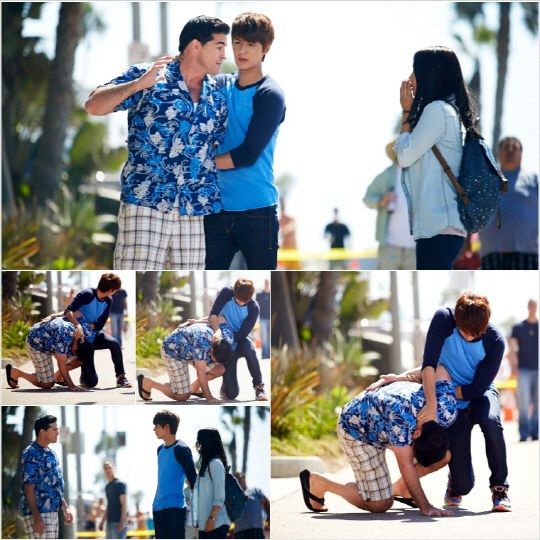 Here's a picture of the dreamcatcher from the last preview as it hangs outside Kim Tan's house. I love that it's hanging on a Surfer Boy wooden board decoration. How dorky and quaint.