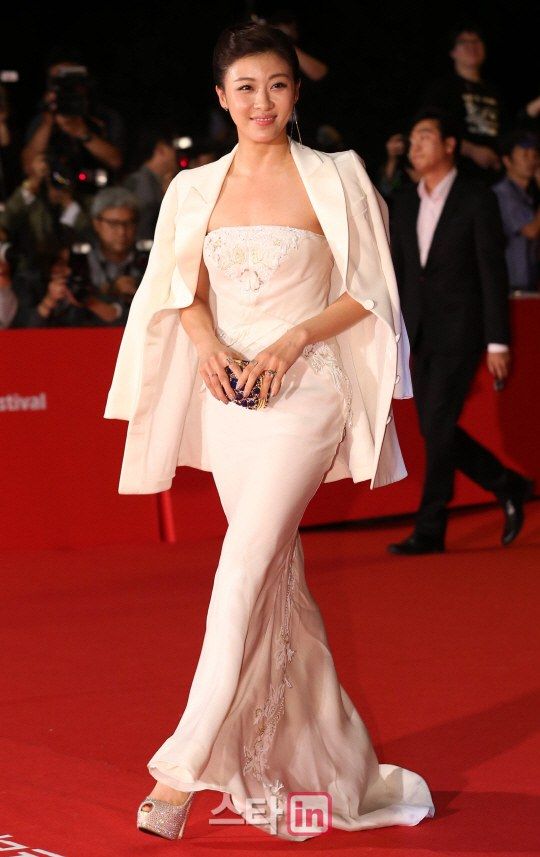 The 18th annual Busan International Film Festival (BIFF) kicked off yesterday in the seaside town of Busan, South Korea with lots of glam and anticipation. Featuring 301 movie selections from 70 countries shown over 10 days, BIFF has cemented its reputation as one of the top film festivals in Asia and this year's star studded opening ceremony brought lots of stars out to walk the red carpet. There was the usual wowing over the perfectly decked out actresses and actors, but also some sniggers at the aspiring starlets who used the opportunity to show their skin to kick start some career buzz. I thought Ha Ji Won was hands down the most put together actress package on the red carpet, bringing clout and glamour together in one petite girl power bundle of charm. The opening night selection bucked tradition as being a non-Korean and non-Chinese movie, instead shining the spotlight on a Vara: A Blessing. Bhutanese director and monk Khyentse Norbu was unable to attend since he was off on a spiritual meditation but was honored that his movie received the honor of being selected to open BIFF. There will be plenty of indie movies that might receive much needed attention after being shown at BIFF, but big name directors such as Bong Joon Ho and Kim Ki Duk are also attending to showcase their latest projects. Enjoy the red carpet rundown!
BIFF 2013 Opening Night, baby!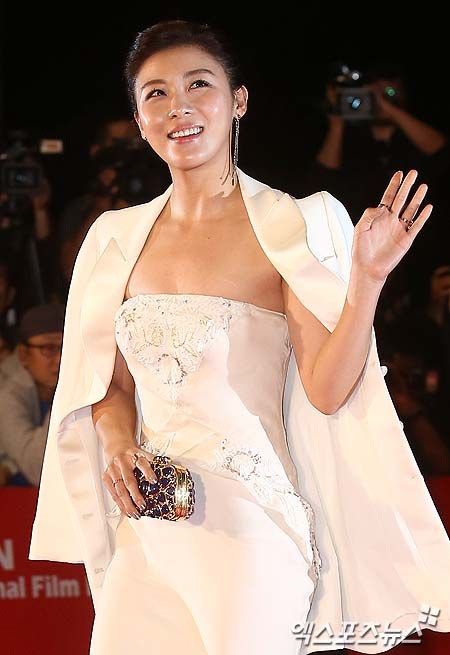 Ha Ji Won, perfection from head-to-toe without flaunting anything to call attention to herself.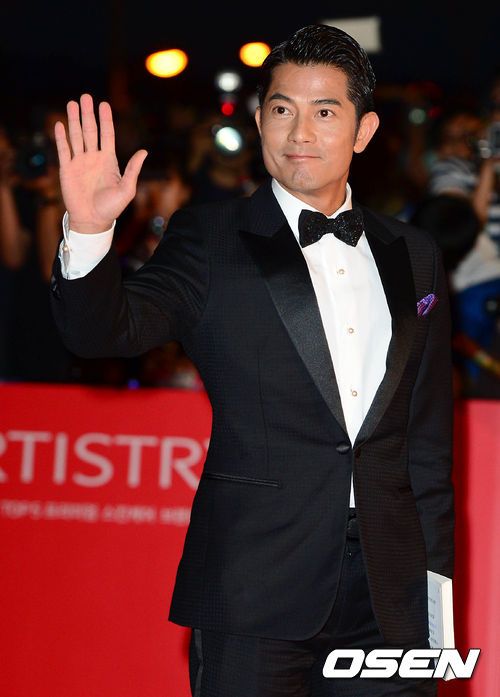 Aaron Kwok, one half of the MC for the opening ceremony.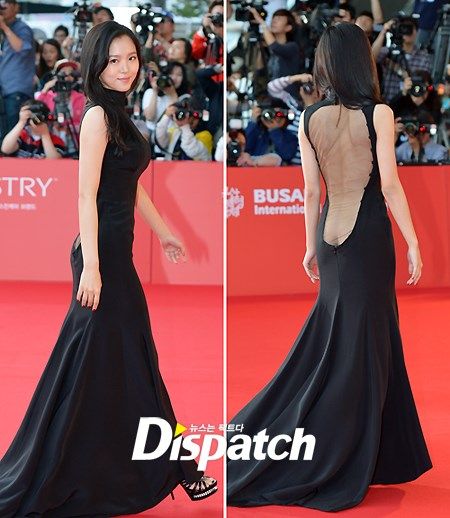 Starlet Kang Hanna, her entire MO with this dress was for everyone to crane their neck to look for her butt cleavage.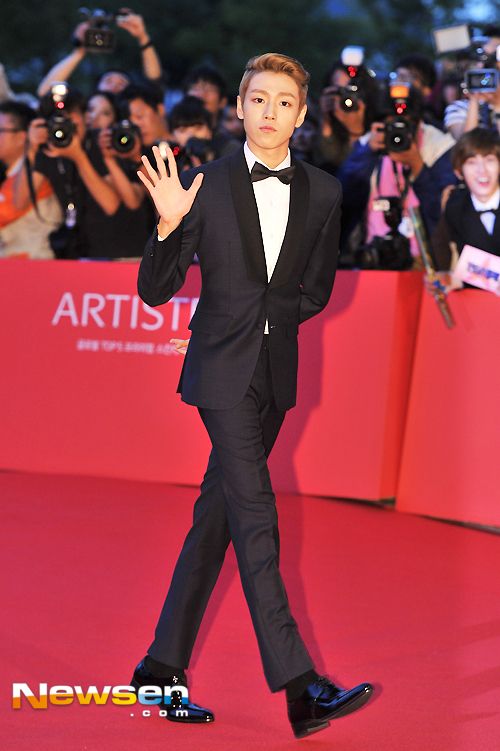 Lee Hyun Woo, boy done grow up good and I'm liking the bit of red carpet swagger.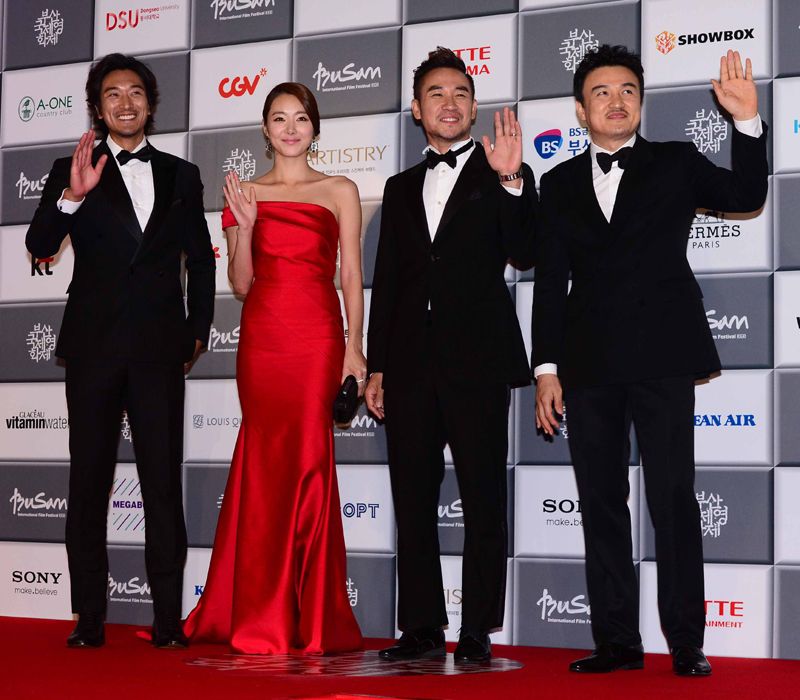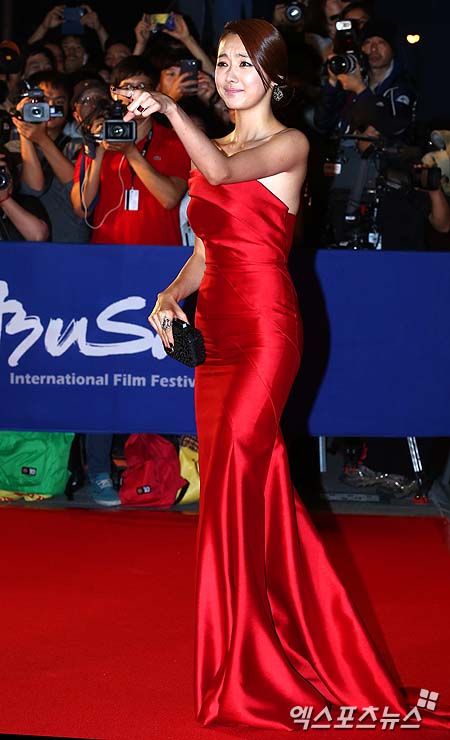 The gang of the upcoming movie Top Star with Uhm Tae Woong reuniting with his Resurrection co-star So Yi Hyun, along with Kim Min Joon and actor-director Park Joong Hoon. They all look so easy on the eyes.
Kim Hyo Jin, sophisticated classiness.
Kim Min Jung, not working it at all with a very fussy and dare I say it cheap looking dress.
This one speaks for itself, no commentary necessary. Han Soo Ah manages to need to lean down for something.
Jeo Yeo Jung has lost a lot of weight lately. I always worry when that happens so suddenly, and here her glorious bosom has correspondingly deflated. At least it proves she's all real.
Yoo Ah In, looking smart and dapper in a perfect classic tux. Love the unexpected studs on his dress shoes that add a youthful twist.
TOP.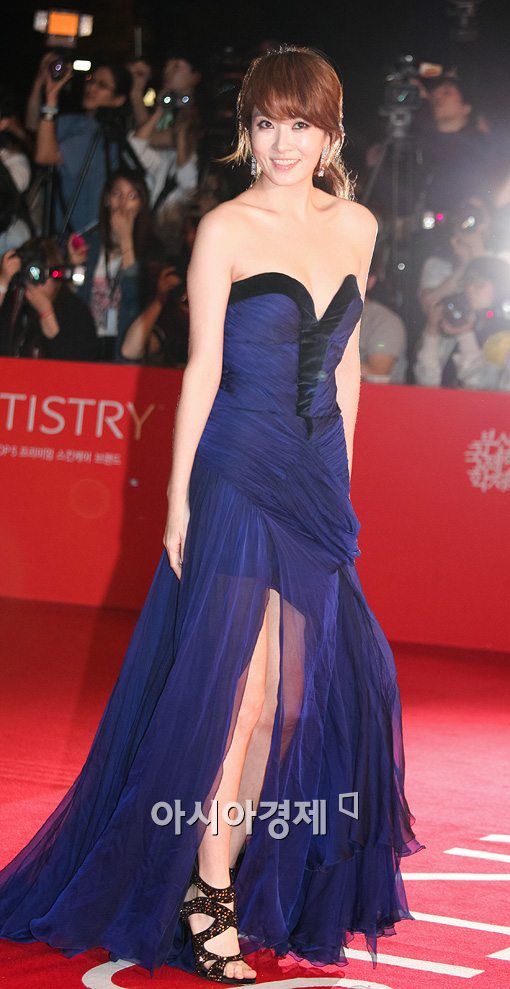 Kim Sun Ah, the dress isn't all that lovely but she is and it's always nice to see her.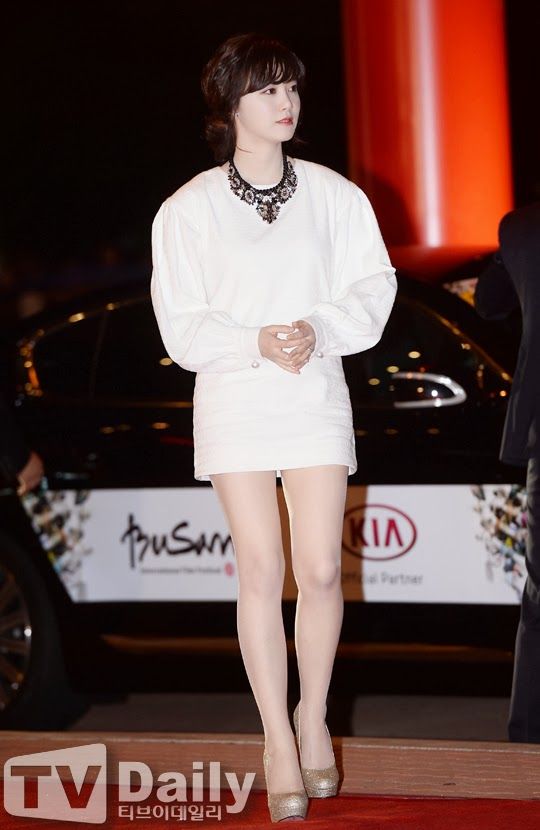 Gu Hye Sun, who was clearly trying to find an outfit that could match her complexion.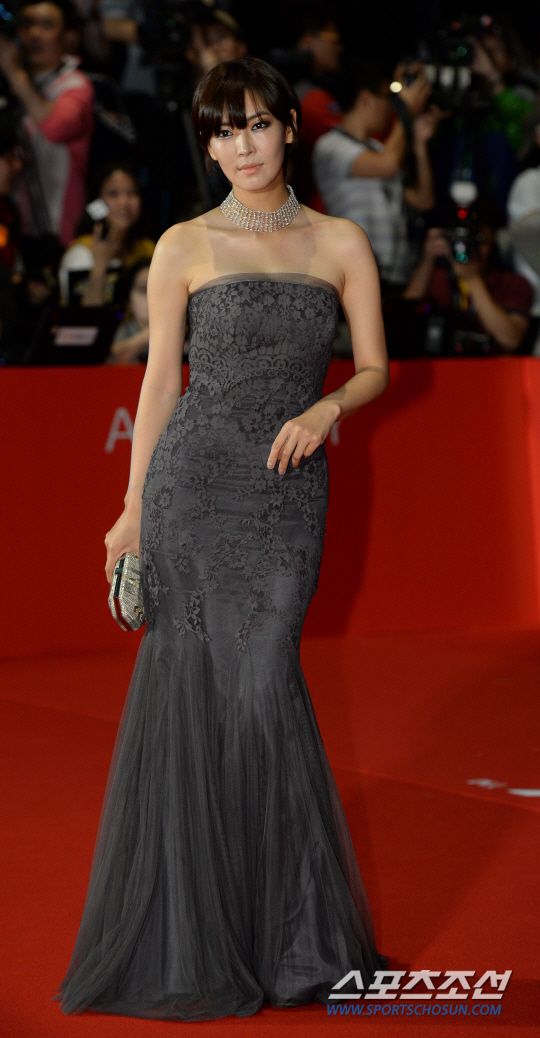 Kim So Yeon, this is what prosecutors look like after work is done. The color is harsh but she pulls it off with the smoky eyes and the attitude.
Ye Ji Won, she looks great and the dress is different and stands out in a good way, if only she lightened up on the lipstick color.
Han Hyo Joo, who has become a fixture at movie premieres and film festivals and continues to wow on every red carpet.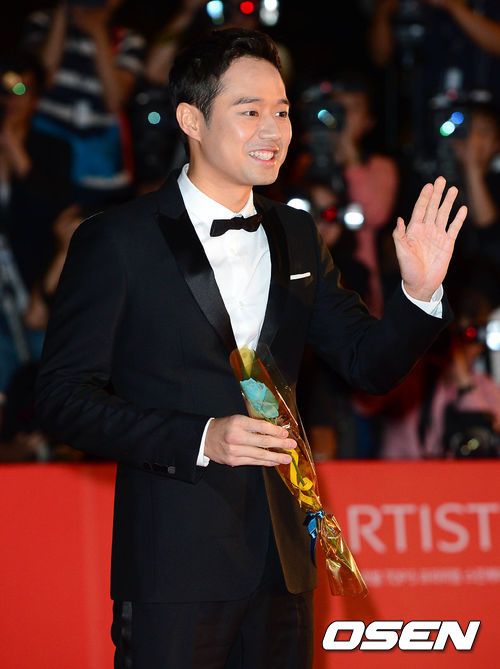 PIE, with the classic PIE smile.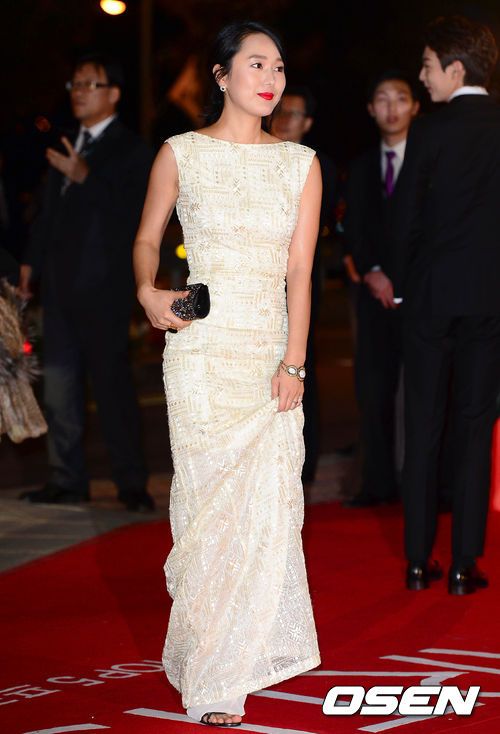 Yoon Jin Seo, going for pale column dress and red red lips.
Taecyeon and Lee Yeon Hee – double the pretty, double the cannot act. Though Taecyeon's suit pants make his hips look unnaturally wide.
Lee Joon of MBLAQ.
Yang Dong Geun and Lee Tae Im.
Kim Min Jong, perfect gentleman in blue.
Yoo In Ah, sultry with a twist.
Nam Gyu Ri, in what I call a "different" black dress to stand out from the crowd.