With the juggernaut that was You From Another Star ending two weeks ago, last week the Wed-Thurs ratings game rejiggered itself and the problem plagued KBS drama Age of Feeling (Inspiring Generation) actually came out on top though it was by slim margins over second place Three Days and third place Sly and Single Again (Cunning Single Lady). That's still nothing to scoff at since AoF has been unable to deliver solid ratings for such a big-budgeted production, plus the behind-the-scenes reshuffling from the departure of second male lead Kim Jae Wook, the writing-out and then writing-in of Song Jae Rim, and the very shady explanation given for the abrupt screenwriter change, this drama has been nothing short of a miracle it's still airing. I seriously thought the shenanigans would lead to a Spy Myung Wol moment where an episode actually couldn't be ready to air. I thought my snark was overly pessimistic but now it seems I was rather optimistic – the latest news about AoF revealed that the drama actually might not finishing airing AT ALL.
Turns out the drama hasn't paid its production staff and even most of the actors for months now, and things are so dire that the production team has taken the bold tactic of talking to the media that it will quit the drama if the unpaid wages are not paid immediately. The production company has agreed to pay up by the 17th, but sources say the overseas licensing for this drama has been less lucrative than initially predicted and the promise to pay undue wages may not be rectified even by the 17th. This genuinely serious problem confronting the production came on the heels of an earlier news report this week about how the AoF production is pissed at second female lead Jin Se Yeon for double booking her drama commitments. Apparently her decision to do Dr. Stranger required her to take four days off last week for a location shoot in Hungary. The AoF team was brief beforehand and agreed to it, but she ended up returning a couple of days late which lead to AoF airing its grievances publicly against her. This drama, it really can't catch a break EVER, can it? I really do like Kim Hyun Joong in it though! A silver lining, yes?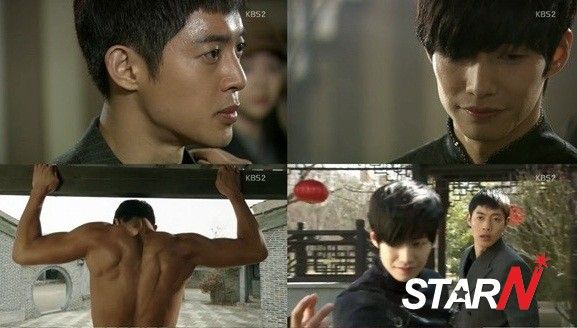 Anyone still watching care to offer up some thoughts as to how the drama is faring after the writing change?