In the ongoing speculation over whether Doo Rim gets pregnant in Bride of the Century, which may be a deus ex machina way of solving a lot of impasses, I think a new cast picture below answers that question. I find all the twists and turns in BotC entertaining and mostly unexpected. I don't over think this drama at all, sitting around conjuring up future plot points or analyzing the morality of Doo Rim marrying Kang Joo as Yi Kyung or her getting guilted and cowed into giving him up. These are minor dust-ups in the bigger picture, which is that both Kang Joo and Doo Rim are alive after the wedding and managed to find the one person they love so much they are willing to put everything on the line. I think that bottom line understanding between them shapes how this drama will head towards its ending, namely Kang Joo and Doo Rim doing what is right but holding true to their love for each other until the time comes when they can be together.
The written preview for episode 13 is out and builds on what we see in the video preview. I loved how quickly Kang Joo absorbed the Doo Rim as substitute princess deception reveal in episode 12 and still wanted her. The problem is he's no aware of the bigger danger lurking out there, namely that President Ma and Yi Kyung have his mom on the leash with the threat to reveal his grandma's homicidal past. He also doesn't know the pressure Doo Rim is under, with the order from Kang Joo's mom to stay away as well as her understandable consideration for poor comatose Yi Hyun. I'm so glad he woke up at the end of episode 12, he slept much longer than I expected but his return to he story will add another weapon to the good side to counter President Ma. I also want to find out more about his back story and how he ended up in that family. There is still so much story left to tell I really hope the drama crams it all into the remaining episodes and not be stingy on the OTP making out either.
Written preview for episode 13:
Kang Joo and Yi Kyung visit Yi Hyun at the hospital and run into Doo Rim. Yi Kyung purposely takes Kang Joo's arm as they leave. Doo Rim sees this and because she can't hold onto Kang Joo her heart hurts. Kang Joo throws himself into his job to forget Doo Rim, and doesn't open his heart up to Yi Kyung continuing to treat her coldly.
Preview for episode 13:
[youtube id="7uLsJTJyKVM" w="625″ h="445″]
_____________________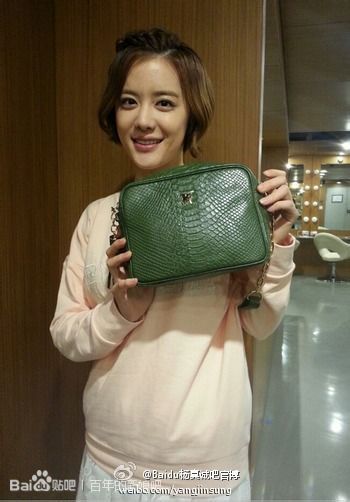 Unless Yang Jin Sung just ate an entire 16 pound fried turkey all on her own, then that is a fake belly I see on her which means Doo Rim is pregnant! Yay! I'm so relieved Kang Joo doesn't believe a word Yi Kyung says (it annoys me when blatant villains spout lies and the trusting hero believes it even for a nanosecond) but he's not going to be of much help in bringing her side down unless he is fully aware of what is at stake. I also think grandma's actions need to be revealed no matter what, if it's going to be buried then it's not fair to Kang Joo's dad, plus it's clear Kang Joo's mom wasn't complicit in it. I thought Kang Joo took a back seat to the action in the middle episodes but now he's coming to the forefront and I'm thrilled to see how he uses his heart and intelligence to win himself a bride of the century.