Visuals are part of a drama's whole package even if it's doesn't play a deciding factor like writing or acting. But bad cinematography, chintzy design, unattractive make up or costuming choices, all of that adds or detracts from the overall appeal. Much like pretty people often get an undeserved boost over the same criteria but less attractive competition, a pretty drama with gorgeous visuals never hurts the bottom line of how the audience receives it. It's the Summer of sageuks again with Joseon Gunman already airing, Records of a Night Watchman starting next Monday, and Three Musketeers premiering in three weeks. None of them compete with each other in the same time slot and have very different story lines and appeals but when it comes down to visuals there is a huge gap that's jarring. I've already said my piece about how terribly low budget Night Watchman looks from most of the stills and posters which at this point is all done being released and it's time to wait for the actual show to drop.
This week Joseon Gunman released a secondary batch of official character stills despite being halfway done already, a smart way to keep the interest high for the second half. These stills are so beautiful its unreal, with the main cast photographed in a field individually and together without any photoshopped stiffness. The touch ups in lighting are rendered seamlessly as to enhance the images without making it look fake. This contrasts starkly with the production of Three Musketeers releasing a batch of group and individual cast stills on its official website that are frankly an embarrassment to be shown. It's such an insult to the cast and crew for whoever is the graphic designer on this team to present such lifeless and poorly photoshopped images as promotional material. PD Kim Byung Soo has a flair for stylish directing having done Nine: Nine Times Travel, Queen In Hyun's Man, and Vampire Prosecutor, but all those dramas had gorgeous promotional visuals as well to complement the actual drama being so lovely. So far the TM promo stills are a lesson in what not to do.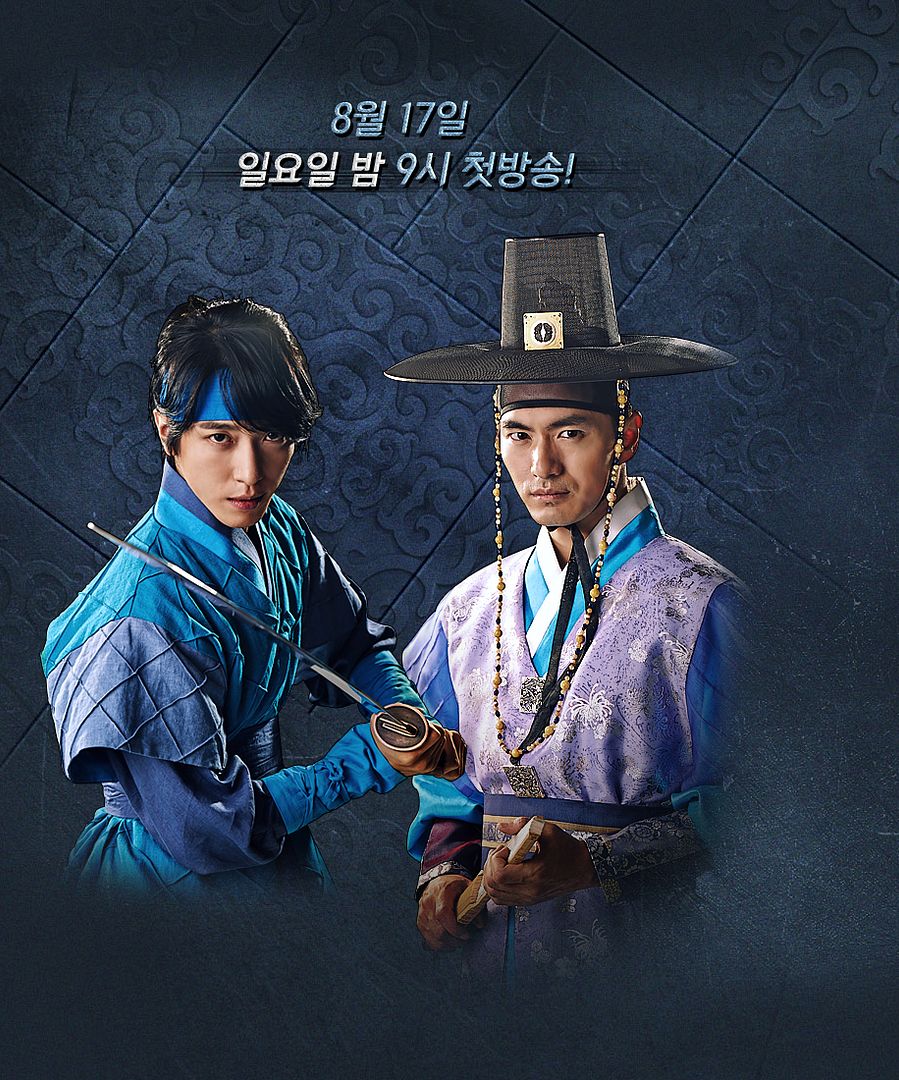 I wish Three Musketeers would step up to the plate and do justice to the intriguing cast of Lee Jin Wook, Jung Yong Hwa, Yang Dong Geun, Jung Hae In, Seo Hyun Jin, and Yoo In Young. Here's hoping TM is saving the best for last. Even if the drama turns out awesome then when folks want to write about it, a quick Google image search will turn up these horrid stills above. Such a first relay runner dragging down the team situation and needing the final three batons to work extra hard. Check out the JG stills below on how to do visual promos beautifully right.