I always welcome a good daily drama which feels like an unassuming watch that takes nothing out of me. Commitment is not needed since one can stop and go without missing much, and it's perfect as treadmill fodder. In the last few years, the best SETTV daily is probably still Inborn Pair while Love, Now started off promising but that didn't last long. Two Fathers was cute but I liked neither female lead so the romance fell flat. Ti Amo Chocolate was a dull dud and both Sweet Sweet Bodyguard and Lady Maid Maid drove me insane within the first few episodes. I hated Second Life's entire cast and story concept while Love Family would have worked with a different female lead actress. I didn't even bother with either Fabulous 30 or Tie the Knot, which leaves me quite excited that the upcoming Love Cheque Charge (Chinese title 幸福兌換券 Happiness Voucher) looks all sorts of up my alley.
I like leads George Hu and Yuan Ai Fei not to mention Kun Da works best as a second male lead as he does here. Supporting alterna-couple Smile Wen and Jay Shih bring back all my In a Good Way feels even if their characters are totally different. The drama is arriving faster than I expected with a premiere date next week on September 3rd. The bickering leads have been done to death not to mention George plays the arrogant ass while Yuan Ai Fei gives off the plucky Candy heroine vibe, but for some reason watching the first teasers made me smile even if I'm watching nothing new. As long as it's charming without being too silly then this might just be my ticket back to daily drama land. I do wish the English title was less of a mouthful, plus its frustrating that even when the Chinese title doesn't have the ubiquitous "love" in it the network finds a way to wedge love into a clunky English name.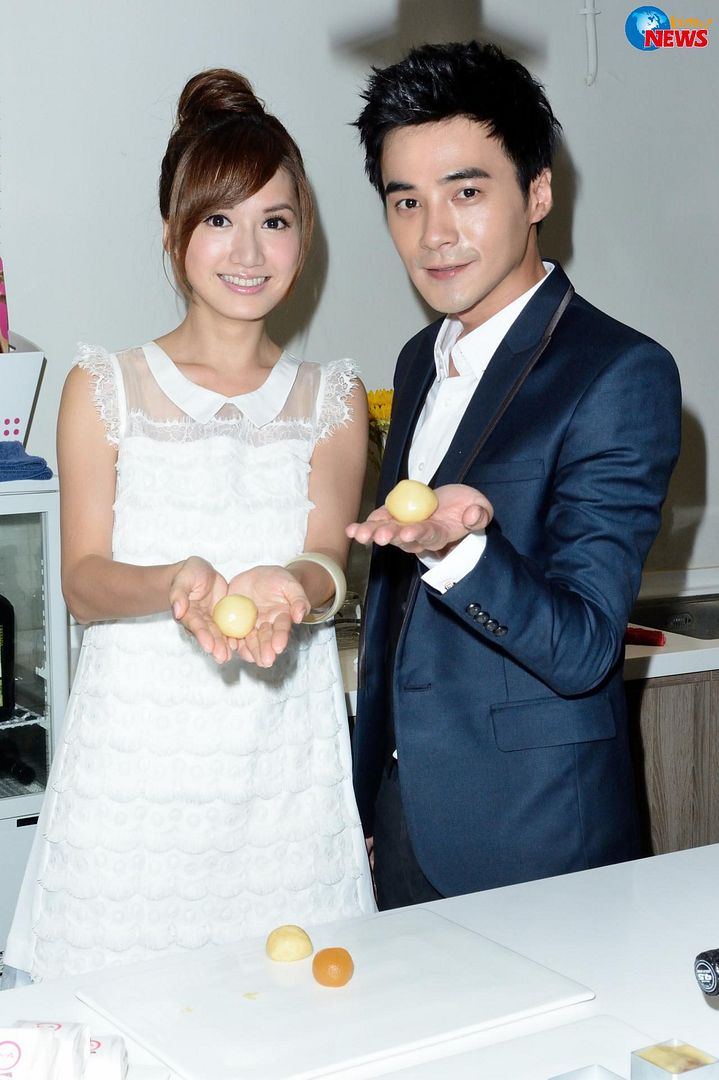 First teasers for Love Cheque Charge:
"Three minutes. Any matter needs to be solved in three minutes. If not then you… are just a loser. A loser.
Mister, you seem to owe me something.
I'll only give you three minutes.
I don't want three minutes, I want this (pushes check forward that says "I will marry you before you turn 30").