Taiwanese movie star Kai Ko has been released from a 14-day administrative detention in a Beijing holding center after testing positive for marijuana at a police bust that went down at a private party two weeks ago. His release was the hottest Chinese and Taiwan media topic all week and over 100 reporters waited outside the detention center to catch him leaving but came away empty handed since he was released through either a private exit or by covert police escort. The media didn't have to wait long to see Kai as there was another batch stationed at his parents hotel in downtown Beijing and the media storm erupted when he was spotted entering the premises. Thankfully no one got trampled or injured in the melee and Kai and his parents safely made it back to their rooms. The next day Kai attended a scheduled media apology event down in the hotel ballroom where he delivered as heartfelt a mea culpa groveling apology as can be expected. There was so much crying one would think Kai was involved in a deadly hit-and-run and someone actually died, as opposed to him getting arrested for smoking pot.
I fully understand the Western perception that this is overkill and much ado about nothing, but in the Asian culture all drugs (even marijuana) remains a social taboo on top of it being illegal. The reaction of the Asian media and fans is understandable in that context, though it's also undeniable that Kai Ko (and Jaycee Chan) were just unlucky enough to be busted while many of their pot-smoking entertainment brethren simply missed being at the scene rather than holding a holier than thou mentality of never touching pot. But being busted means Kai has to deal with the consequences and fall out and I must say he's handling it the best way possible by being forthright and apologetic. During the press conference he bowed low at the waist three times, and his parents joined as well to apologize for not raising their son right, and Kai fully accepted all the responsibility for the mistake and bad decision he made to do drugs. He also made clear that Jaycee was not to be blamed for being older and leading him astray, so to speak, Kai said it was his choice to do pot and no one else is responsible for him breaking the law other than himself. Good for him not throwing a friend under the bus.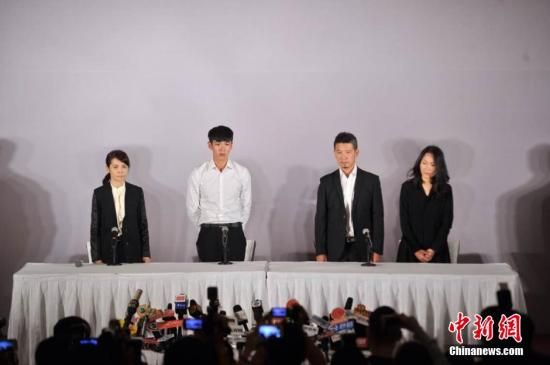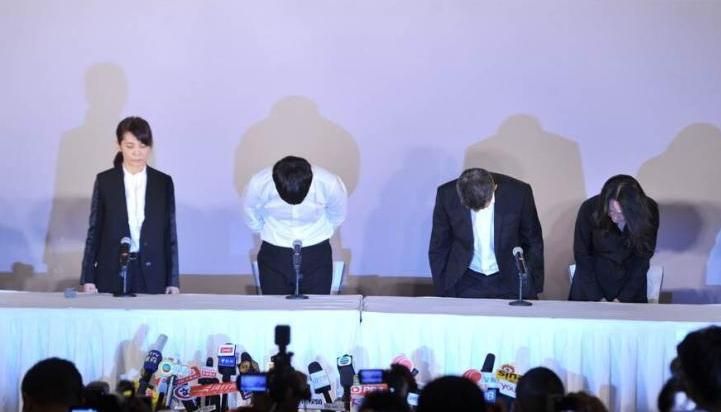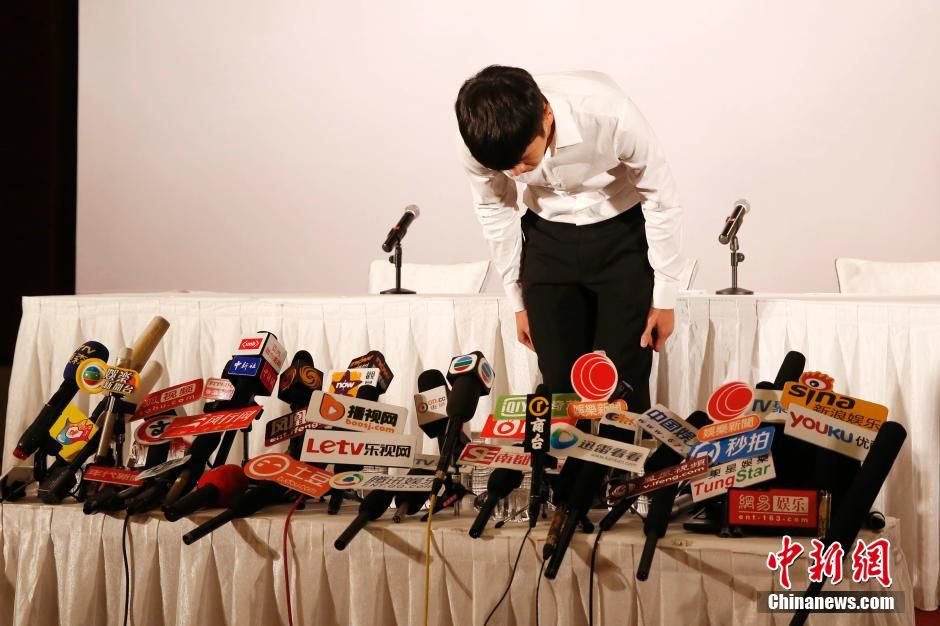 Kai's press conference lasted over 20 minutes so I'm not going to translate it all. He was very candid in answering every reporter question and kept saying that it was all his own fault and he was willing to accept the consequences. He apologized to his fans, to his family, to his agency, and to all the production staff that worked on his movies, for letting them down and for impacting either their own livelihoods or their image of him. All he plans to do is reflect on his mistake and do his best to change, vowing never to touch drugs ever again and asking that what he did not be seen as something for the youngsters to emulate.
Kai said that he wants to be a cautionary tale for kids tempted to do drugs. He said "My doing drugs will be like an ugly scar that follows me for the rest of my life." His agency director Angie Tsai has indicated that Kai will be taking a break from all entertainment activities and go into deep reflection going forward, while he will respect whatever the production company of his upcoming films plan to do with his role (either get cut) or shelving any movies. I think if Kai wants to recover his career this is as good of a starting point as any so that he can hope to one day move on from this low point.
Press conference news report: