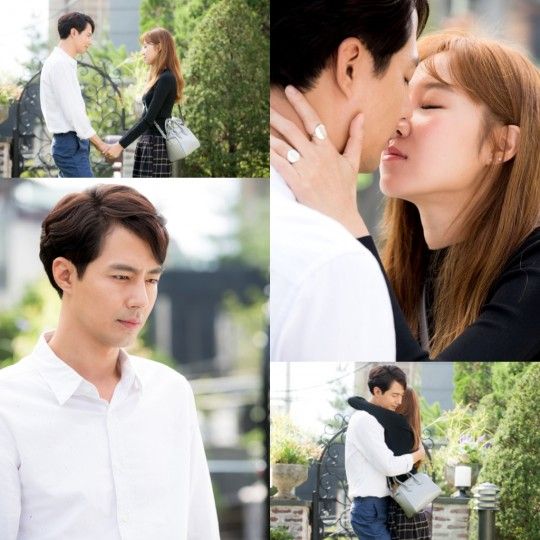 It's Okay, It's Love ends this week, a brisk 16-episodes that packed a lot in (some can say too much) and never left one feeling indifferent. This latest drama from writer Noh Hee Kyung, regardless of its shortcomings in accurate medical knowledge and forging realistic and/or likable characters, remains a revelation for me to watch. I seesawed from loving it in the beginning to loathing it in the middle and am now back to loving it again. Does that average out to a really really like it when all is said and done? LOL, it probably doesn't work that way since even one glaring stumble can often tank the overall watchability of a drama, but IOIL stands out as something daring and deserving of both acclaim and criticism. At least it's not stupid like a placid cow munching curd in the middle of a field, yes? Ultimately what smoothed over all the edges for me was the phenomenal acting from the entire main cast.
Special shout out has to go to Jo In Sung, playing both the character that touched me the most as well as giving the performance that equals some of the most memorable of his career such as in What Happened in Bali and A Dirty Carnival. He conveyed Jae Yeol's enigmatic opaqueness smoothly in the beginning while gradually peeling away the layers to drop us right into the dark center of a man imprisoned by his own untreated childhood abuse and familial guilt. Paired him up with D.O. (Do Kyung Soo) of EXO as a shining acting revelation playing the manifestation of Jae Yeol's trauma, the result is an alterna-OTP that is even more moving for me than the central romance. Ultimately the drama coalesced and all my quibbles with it have fallen away, it's amazing to watch a fully formed narrative piece come together like it has in the last few episodes and with tomorrow's ending I will be sad to see this lovely story go.
IOIL started filming way back in April, giving it a three month head start, and still it just wrapped its final scene last week. Noh Hee Kyung had half her script written before the cameras even rolled and finished it all two months ago. That's some stellar planning and still the production cut it this close to the final episode airing. Goes to show how dangerous and terrible the normal live-shoot situation is for most other K-dramas.
I've found myself tearing up in each of the last four episodes, honest tears that just come forth without needing a lot of coaxing from an overly melodramatic story. There's no point in discussing how the writing over-simplifies or botches the mental illness diagnoses or treatment, in all ways it's no different than all medical K-dramas in the past having illogical or improbable diseases and surgeries in order to facilitate a story line. Once I accept that IOIL dramatizes mental illness in the same way, ergo I don't have to accept that it aims to be realistic, then it works marvelously as a moving plot point in showcasing Jae Yeol's personality and mental condition in forming his character.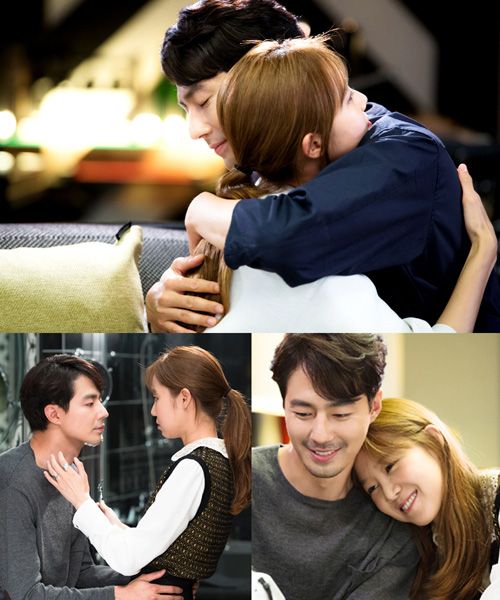 Gong Hyo Jin and Jo In Sung's chemistry is really one of the best in their respective acting combinations with other actors or actresses. A few might top it for me, such as Jo In Sung-Ha Ji won or Gong Hyo Jin-Rain, but otherwise it's potent amazing stuff that should be bottled up and sprayed on other onscreen couples. The countless kisses and skinship between the couple in this drama was so natural I actually stop noticing it anymore since it's just the actions of a couple who love each other. Nothing to squee over when it's the most effortless and unconscious display of love in physical form especially the way the two leads express it almost like they are breathing in sync. It's a marvel to watch.
Gong Hyo Jin is as edgy and powerful as ever in her acting but honestly her Hae Soo is the weak link by being a character that is hard to relate or root for anchored by personality thought processes that initially always walked the extreme line. I think the problem with Hae Soo is that her self-absorbed viewpoint in the early to middle parts of the drama might be explained by her childhood hang ups but ultimately that's no excuse for her raging attitude. Thankfully when Jae Yeol's way more serious problems come to the forefront she also steps up and puts aside her own issues to help him first, and it's there that she becomes better formed in bringing her psychiatrist side in line with her prickly personality side. The jury's still out on whether I'll like her enough by the end or just find her serviceable as a fictional identity not worth remembering after this drama is done.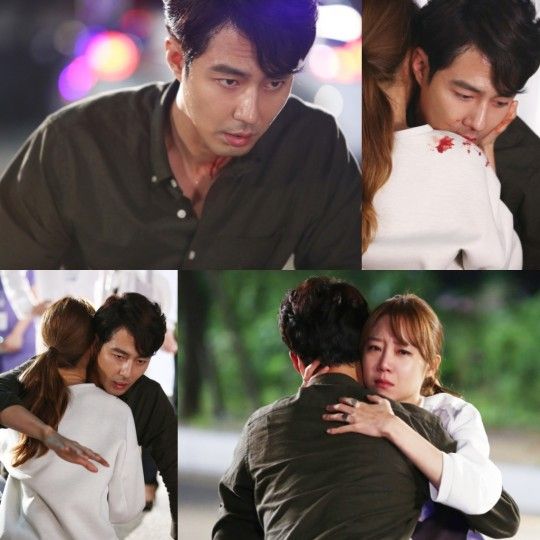 I love the directing in this drama so much and its hard to describe why it works other than it needs to be watched to connect with how the PD draws out the perfect impact on each and every scene. The quiet moments don't feel lifeless and the major explosions have this unexpectedly off-balance impact to it. I love the music choices as well, especially the incongruity of many selections that absolutely do not fit the scene but makes it even more shocking to watch. While the PD turned That Winter, the Wind Blows into a diorama of pretty people posed in pretty scenes, IOIL feels alive with the humid wash of humanity.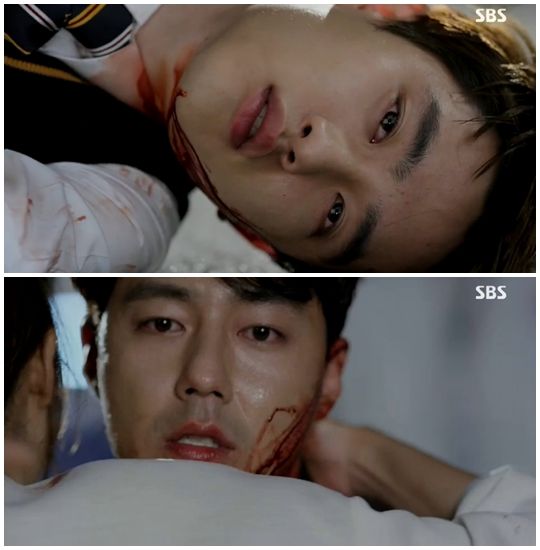 Jae Yeol is by far my favorite character in this drama and with it his interactions with his manifested teenage alter ego Kang Woo are also the most unforgettable scenes. Episode 15 was an impressive gut punch moment the way Jae Yeol finally realized that Kang Woo doesn't exist by the full scale recollections of all his previous interactions with Kang Woo being shoeless. I think the drama overly dramatized Hae Soo's emotional hang up on physical intimacy but perfectly showcased the extent and seriousness of Jae Yeol's mental illness. I'm okay with it having a happy ending, and I hope it goes that direction, because mental illness in the real world isn't as neatly packaged as what we've seen here but this is still a drama and a dash of optimism is warranted because the story has done a good job of humanizing an illness that cannot be felt or seen by others.
It's Okay It's Love "Good Luck" Official MV:
It's Okay It's Love "It's Okay It's Love" Official MV: