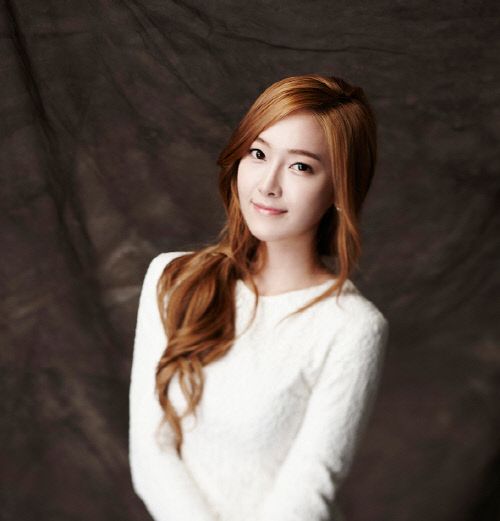 All the Korean agencies embroiled in recent scandals may want to send thank you cards and gifts to the offices of SM Entertainment. KeyEast with Kim Hyun Joong's domestic violence case, YG with Seungri of Big Bang's sketchy car accident details, BH Entertainment with both the Lee Byung Hun blackmailed by Dahee and a model mess and Han Hyo Joo's little brother's alleged army bullying, all of those lingering matters are going to take a backseat to the shocker that was just dropped by Jessica of SNSD (Girl's Generation). I don't follow Jessica Jung's career but I know she's one of the 9-member SNSD as well as Krystal's older sister and the two even had their own cute sisterly variety show this summer. Jessica posted this morning on her Chinese weibo page (rather than on any Korean SNS) that she had been unfairly pushed out of SNSD without a by-your-leave.
Fans immediately freaked out but most assumed her weibo was hacked and this was one of those lame jokes. As the hours went on without word from SM or Jessica refuting the post, the worry mounted and then blew wide open when the ladies of SNSD was spotted hours later at the airport boarding a plane headed to China for their first fan meeting in that country. Only 8 of the ladies were present and Jessica was notably MIA, not to mention a more depressed group of young women will be hard to find unless it's at a wake with 8 sisters in mourning.
Jessica was then spotted shortly thereafter at NYC's Kennedy Airport with her unofficial but totally everyone knows boyfriend Tyler Kwon. I like quite a few members of SNSD, the one who can act like Yoona and Sooyoung and the bouncy Sunny with her cute variety charm, but the group losing a member (and Jessica in particular) isn't something I feel particularly upset about. I do worry a lot about Krystal who is super close with her older sister and this ordeal cannot be easy on her when she's currently acting in her first leading lady role in My Lovely Girl. Oy vey, SM dropping Jessica because she wanted to get hitched might have outdone itself following DBSK splintering and Kris leaving EXO.
Apparently Jessica had been in NYC these past few days handling her personal matters and looking for fashion design schools and being pushed out of SNSD while she was abroad blindsided her. She had been planning to go back to Korea to rejoin her SNSD members for this China promotional trip until this all went down. Industry insiders explain that this is all due to a disagreement between Jessica and SM concerning her marriage plans reportedly for next year, which had been the topic of chatter last month when she was spotted with a ring and Tyler posted a bunch of wedding pics highlighting a wedding mood. There was also her starting a fashion label called Blanc backed by her boyfriend, with SM and her SNSD members reluctantly allowing but insisting that it not interfere with her SNSD activities which was to remain her first priority.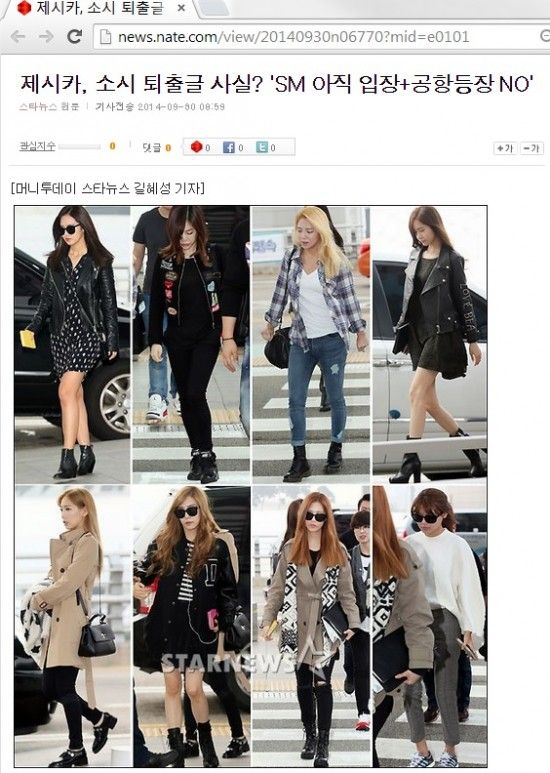 SM's press release confirmed all the news and insisted SNSD will go forward as an 8-member group and SM will continue to manage Jessica's solo activities.