Those of you in living in Greater China will have a fun new movie coming up during the upcoming national holidays in Taiwan and China. The second prequel movie to Black & White will be dropping in the 1st and 2nd of October in China and Taiwan, respectively, with still only Mark Chao reprising his career starting role while Vic Zhou remains no longer involved with the franchise. The second movie picks up where the first movie left off but wisely doesn't bring back Angelababy as the movie leading lady, instead focusing the action with leading man police detective Yin Xiong while bringing back Janine Chang from the drama as the sole female lead in mostly a supporting role. All eyes during the filming was on whether the exes could get along, and they certainly showed the entertainment world that a breakup needn't mix personal with professional.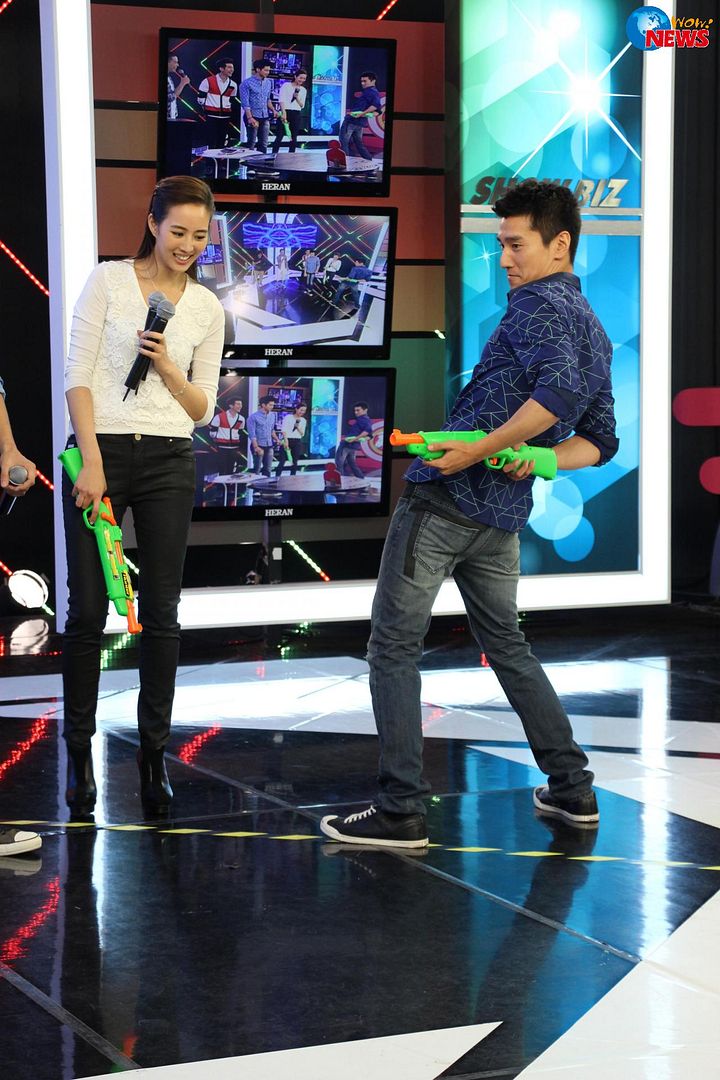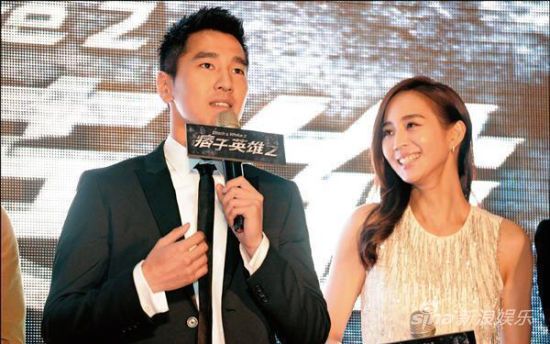 Everyone was worried that the chemistry would be all off since Mark and Janine dated after B&W but broke up a year later, after which Mark found love with C-actress Gao Yuan Yuan and tied the knot with her earlier this year. Turns out Mark and Janine didn't just retain their great chemistry onscreen and their character's friendly camaraderie, they are putting on a great lesson on mature romance by showing the world how cool they are as exes who still wish each other the best and can professionally work together with plenty of fun and ribbing. Not every break up is Roy Qiu-like fiasco as Mark and Janine shows us.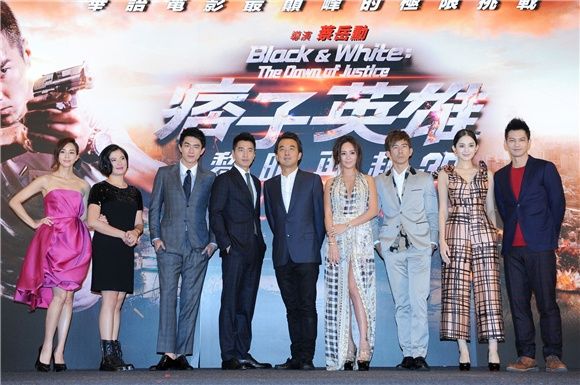 Janine even teased that despite Mark marrying Yuan Yuan, his soulmate is clearly someone else *cough* Lin Geng Xin *cough*. Ahahaha, the Mark-Lin Geng Xin bromance still has so much mileage left on it. I've gotten over my grumbles and gripes about the movie side of the franchise without Vic but did find the first movie rather antiseptic. Hard to really connect when the characters I loved in the drama didn't come back, even Ivy Chen's short cameo ended up being cut for time. Check out the cast having a great time promoting the movie (even Xiao Ma Xiu Jie Kai is back!) and watch the fantastic trailer below in HD and with English subs.
HD trailer for Black & White: The Dawn of Justice (English subbed):