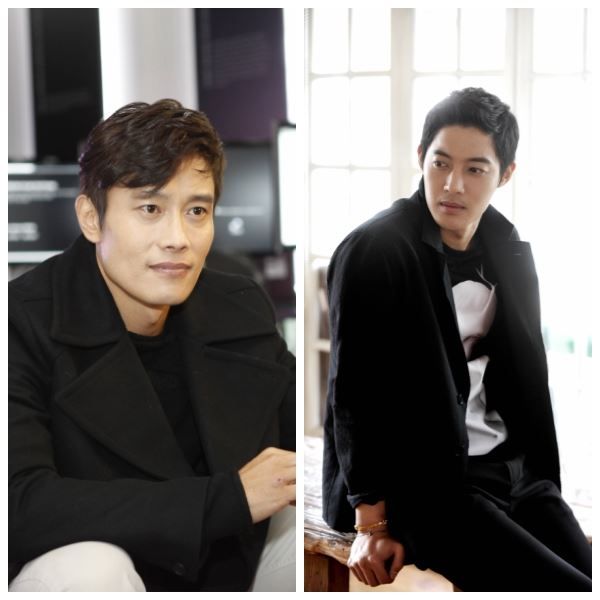 It was a really rocky year in K-pop just based on the few unexpected events that were so big even I took notice of it, much less if a myriad of smaller scandals were added to it. On the K-acting side the biggest scandals were the one-two punch (no pun intended) of the Kim Hyun Joong alleged assault case followed by the Lee Byung Hun maybe affair-definitely blackmail case. The former was resolved before going to trial though a police report was filed by Kim Hyun Joong's ex-girlfriend for repeated instances where he physically assaulted her.
The latter has the blackmail case going to court and still being tried against the two ladies accused of blackmailing top star Lee Byung Hun over a dirty talk recording, with their defense being he was having an extra-marital affair with one of the ladies which went south. Readers of both cases have expressed sentiments of either (1) I believe and support oppa! or (2) ewwww, I will never ever watch his work ever again. It's interesting to note how their various endorsements have shaken out since the scandal – Lee Byung Hun's huge Nescafe gig ended and Suzy's face hilariously stickered over the package while Lotte is sticking with Kim Hyun Joon and he recently filmed new promos.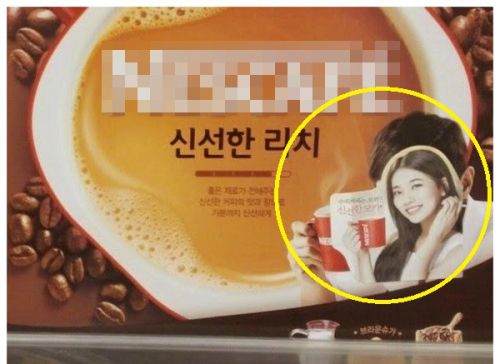 I find it hilarious that Nescafe didn't even want to wait to finish up the existing stock that had Lee Byung Hun's face on the package and instead went to great awkward lengths to stick Suzy's face via an ill-fitting sticker right on top of Lee Byung Hun. It's an ignominious insult towards him for sure since he's been a face of Nescafe for years, but clearly Nescafe has decided it was worth burning bridges. And based on Lee Byung Hun's clout, and he has a major Hollywood blockbuster Terminator sequel coming out soon, the industry and public will likely forget his transgression soon and move on.
As for Kim Hyun Joong, he's just one of many Hallyu celebrity endorsers for Lotte Duty Free stores which caters to the international traveler pocket book. I distinctly recollect that Kim Hyun Joong's fanbase outside of Korea was very much on his side during the fall out period and didn't believe a word of his accuser that he hit her (i.e. she made it all up), or excusing if he did hit her as she asked for it (or something along those lines, I can't rationally condense complete fantasy excuses from fans). Lotte is basically hewing to the rationale that if Kim Hyun Joong's fanbase still supports him then it's worth keeping him on as an endorsement model since that was their target audience anyways. Stay classy, Lotte!