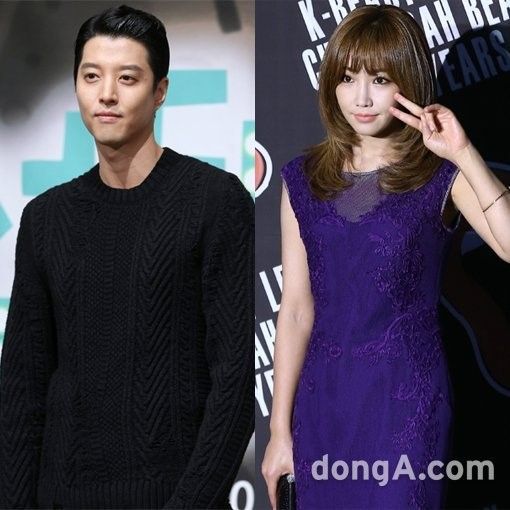 I'm lumping two upcoming drama castings into the same post since I've only gotten around to writing about it, plus my interest level towards both is the same level of mild curiosity. Let's go with the confirmed casting one first – Lee Dong Gun and recent MBC Drama Daesang winner Lee Yoo Ri is pairing up for the next tvN drama called Super Daddy. I still remember the launch of dramas on tvN with Manny, but I don't think Super Daddy will resemble that silly trainwreck in any way. Super Daddy is the redemption love story of "the worst bachelor and the last mommy."
Turns out the dying mom trend isn't dying out yet after the tear fest that was Song Yoon Ah's Mama last year. In this drama Lee Yoo Ri is the young mom who finds out she has an incurable illness. I find it hard for healthy single moms to find love again, dramas make it seem even dying single moms can randomly meet the perfect next guy during the last days left. Super Daddy follows Heart to Heart and will premiere in mid-March. I'm just happy Lee Dong Gun is coming back with a cable drama after the terrible way he and his character was treated in Marry Him if You Dare.
Now that Hyde, Jekyll, Me has arrive, SBS is gearing up for the next big prime time drama to take over that time slot come late March. On deck is a drama called The Girl Who Sees Smells based on a webtoon of the same name. In talks to headline are Suzy and Yoochun, the former so popular she basically can name her price on CFs and the latter still riding high on good buzz from his movie debut in Sea Fog. SBS clearly loves Yoochun after Rooftop Prince and Three Days so it's no surprise that he's in talks to return to that same Wed-Thurs timeslot for the network.
I'm not sure how his fans feel about the potential pairing with Suzy, who brings lots of buzz and popularity but still can barely act and coasts on lots of goodwill and charm. Now that the late winter dramas have started it definitely is time for the early spring dramas to get cracking on the casting calls. I'm less interested in Super Daddy for the story and more for Lee Dong Gun, but The Girl Who Sees Smells is intriguing enough on the story alone I'm keen to check it out regardless of who is cast as the leads. It's the story of two people connected through a past serial killer case and in the present time one is a cop who can't feel any emotion and the other is a girl with the supernatural ability to see smells.