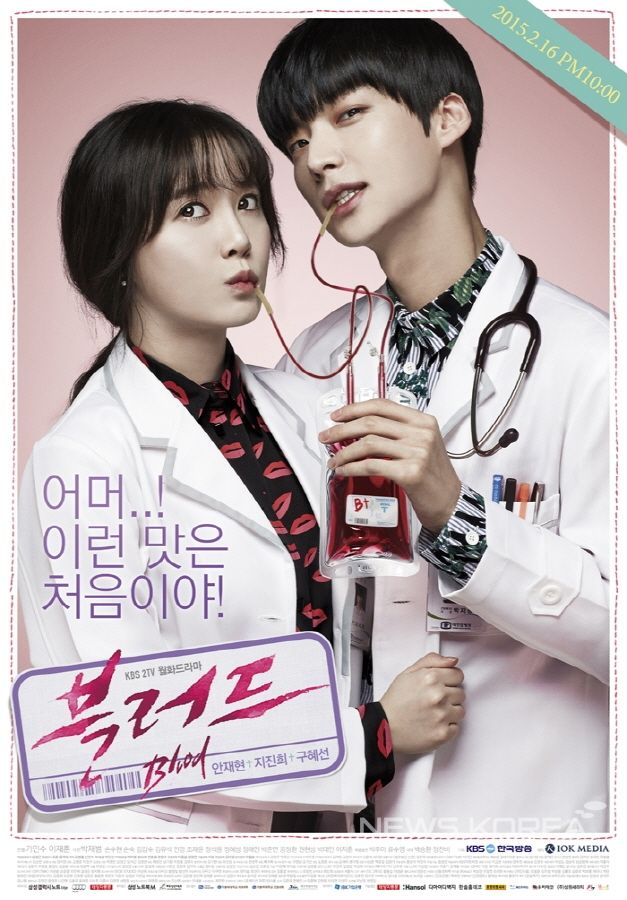 The official drama posters are out for the upcoming KBS vampire medical drama Blood, taking over the Mon-Tues slot from the underrated Healer. I'm sure fans of the leads of this drama will claim I'm piling on yet again but the posters are so whiplash inducing I can't even. Is it a rom-com, what with Gu Hye Sun and Ahn Jae Hyun cheekily sharing a bag of blood juice? Is it a workplace rival doctors bit when I see Ahn Jae Hyun and Ji Jin Hee splitting a poster with intense looks modeling their doctorly whites. Or is it a vampire thriller with Ahn Jae Hyun warring between his doctor do-no-evil side and his vampire I-suck-blood side?
Trust me when I say "no drama has ever EVER been good when it can't figure out what it's central thematic is and stick with it." Most recent case in point being the tri-polar Dr. Stranger, at times all spy death-and-destruction danger, then workplace goofing off antics that led to the second female lead losing her brain, and finally a story delving into medical ethics (or lack thereof). See where my worry for Blood is coming from? At this point Ahn Jae Hyun can be replaced with Kim Myung Min playing the vampire doctor and I would still think this drama is a potential crazy train about the depart the station. Think is the operative opinion, of course, and if Blood proves me wrong then holy we're all going to need some sedatives to properly enjoy this sucker.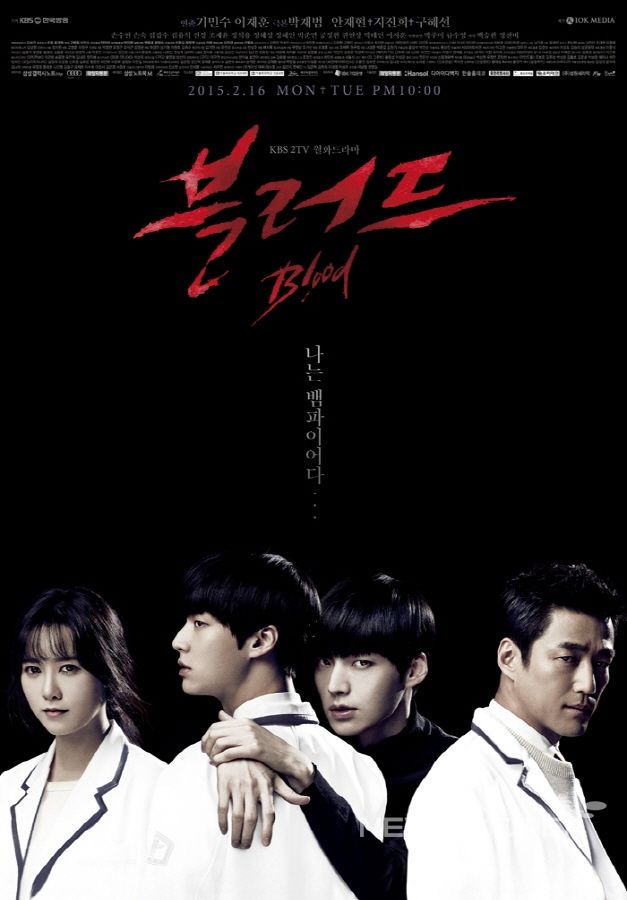 Little certain victories in this drama are always appreciated. Not only does this drama have Park Joo Mi guest-starring as the mom of leading man Ahn Jae Hyun's character, Ryu Soo Young is also doing a guest-starring role as his dad. Yay for more treats before the central story gets started.