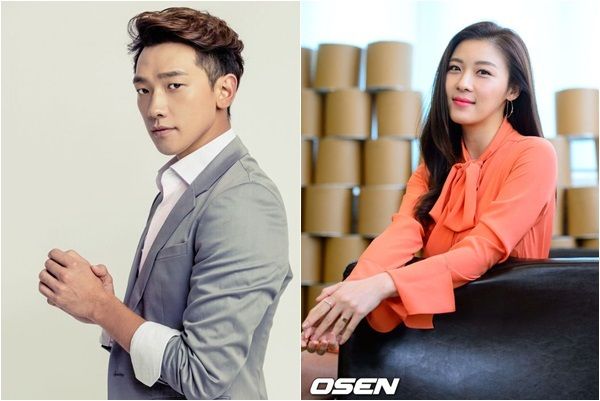 When this casting news broke to kick start Monday, I did a double then a triple take to make sure I wasn't misreading the title and it wasn't an early jump start on April Fool's Day. Nope, this isn't a drama title mix-up or a joke, it appears something went down between MBC and SBS this weekend all for Rain. Looks like Rain will not be doing the Hong sisters Jeju Island drama Feeling Good and Warm and instead in talks with SBS for the upcoming K-adaptation of the Taiwanese hit drama In Time With You. Talk about a huge huge casting turnaround in the span of a day.
The K-version of ITWY is titled The Time I Loved You, 7000 Days and is now slated for a June airing on SBS weekends. That brings purported 7000 Days leading lady Ha Ji Won back to the same SBS weekend time slot that spawned her hit drama Secret Garden four years ago. If Rain accepts then he'll be sticking with SBS despite the network saddling him with totally miscast costars and a dud script in last year's failed My Lovely Girl. Rain's agency confirmed that he received both offers for the Hong sisters drama and 7000 Days and is favorably considering 7000 Days.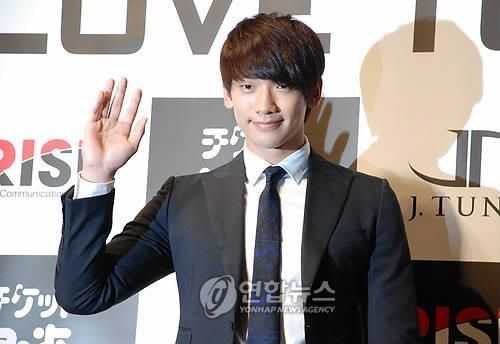 This has been a crazy K-drama casting week, with Rain alone taking the casting carousal spin based on the news of him doing the Hong sisters drama followed less than a day later by contrary news that he's really going to do the Korean In Time With You opposite Ha Ji Won. If Rain is in talks as the leading man for K-ITWY, that means the earlier casting news that Lee Jin Wook might do the drama sounds like he has been offered the role as the ex-boyfriend of the female lead. The news just said Lee Jin Wook is considering 7000 Days acting with Ha Ji Won, it never specified that he was playing the male lead, so I guess we all jumped to conclusions.
I do like Lee Jin Wook very much and don't have a problem with him being the male lead of K-ITWY, but there is a legit popularity gap where I wasn't sure how he got vaulted up to being Ha Ji Won's leading man. If the K-version ends up being Rain-Ha Ji Won-Lee Jin Wook, I'm expecting insane chemistry fursplosion everywhere, kinda like a non-makjang, non-toxic version of What Happened in Bali where Ha Ji Won basically makes both men crazy in love with her. Rain with Ha Ji Won has been something I've always wanted and think would absolutely work. It's also a more suitable casting on the surface than thinking of Rain with Kang Sora in the Hong sisters drama. I hope Rain decides soon and ends the pissing contest between MBC and SBS for his acting services.