Three Up and Three Down (三上三下) is the most apt description for the final celebrity casting of the C-version of popular Korean variety show We Got Married, as the earlier leaks got three right and three wrong. Titled We are in Love (or Let's Fall in Love), the C-version is produced in full conjunction with the original MBC production team and the biggest change is eliminating the show marriage and cohabitation element.
The show will instead follow three celebrity couplings on their dating (i.e. courting) process, with the caveat that all the participants must be single in real life and open to romance actually happening from the pretend dating process. The three up correct spoiler leaks for the casting are top model Liu Wen, C-actor Kimi Qiao (Qiao Ren Liang), C-actress Xu Lu. The rumored castings of Jerry Yan, Kris Wu, and Tang Yan didn't pan out in the end. Instead the final three spots have been filled by Choi Siwon of Super Junior, TW-actress Ruby Lin, and C-actor Ren Zhong.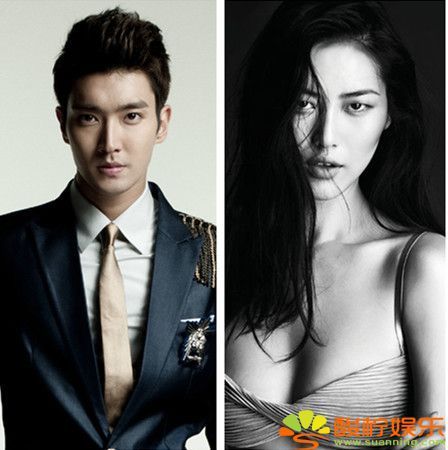 The show has already started filming in China and Korea, and the pairings will be Ruby with Ren Zhong, Siwon with Liu Wen, and Kimi with Xu Lu. To say I'm surprised Ruby is doing this show is an understatement, but then again she's always had a healthy sense of humor at the media's dogged fixation on her still single status despite pushing 40 (and still looking not a day over 25 years old), so doing a dating show might be her in-joke at the public fretting about her lack of a dating life.
Siwon is merely the latest in a long string of Super Junior members doing some version of WGM, and a cross-border collaboration isn't even the first as Heechul paired up with Puff Guo already for the WGM Global Edition season 2. I think the C-version might be tons of fun since it doesn't take anything seriously and got all the participants to go in with completely candor to give this date a sincere shot and see where it goes from there.