It's a good time to be Kim Woo Bin, that's for sure. The box office numbers are in for the third week of the coming-of-age comedy movie Twenty, starring Kim Woo Bin, Junho of 2PM, and Kang Ha Neul. It's enough for the pundits to declare the bromance movie a success, taking in over 2.7 million admissions in three weeks and netting over $20 million gross (US dollars). Twenty has already surpassed the box office of Woo Bin's last movie, also considered a relative success, as The Con Artists (The Technicians) took in 2.6 million in admissions during its run with a gross of over $18 million (US dollars).
Twenty marks Kim Woo Bin's third cinematic romp in a row, as The Con Artists was only his second hit movie following the 2013 success of Friends 2: The Legacy. That movie took in 2.9 million in attendance with over $21 million gross (US dollars), made all the more impressive since the violent Friends 2 was restricted rating movie. Much as I like Woo Bin, even I'm taken aback at how fast his career has skyrocketed in the last few years. I still remember him doing supporting parts like in Vampire Idol, LOL. I also love how his hit movies are all in different genres with totally different performances from him, nice to see him stretching his acting legs.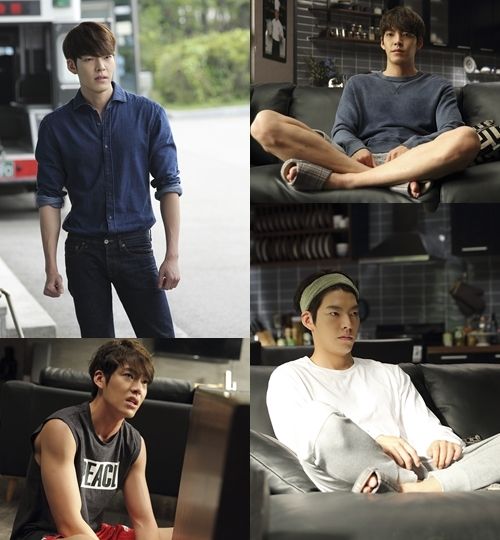 I wouldn't be surprised if Kim Woo Bin sticks to K-movies exclusively from now on, or at least until he gets a drama offer with a guaranteed worthwhile script. Why swim in drama's little (and unstable) pond when he's made it in the big leagues.