Taiwan entertainment is a veritable good news gold mine this year, with the five months of 2015 already chock full of celebrity weddings and pregnancies. Some are unexpected because the ladies in question are on the younger side, but this week comes an unexpected celebrity pregnancy because the star is on the older side. TW-actress Alyssa Chia, who was a famous drama leading lady in the late 90's and early 2000's before retiring after getting married in 2005, just revealed her pregnancy at the age of 40. The happy father-to-be is her much younger actor boyfriend Xiu Jie Kai, who is 31 years old but long known as an entertainer with a very mature personality.
Alyssa and Xiu Jie Kai have been dating for a year, a surprise relationship to everyone in the industry both for the 9-year age difference and because Alyssa was coming out of a very toxic five year marriage to her chaebol ex-husband. Alyssa's bad first marriage is a lot like what K-actress Go Hyung Jung went through, marrying into a super wealthy family and retiring at the height of fame, only to be mistreated and then cast out later. Everyone is super excited that Alyssa found love again and now the happy couple are adding to their little family along with Alyssa's daughter from her first marriage. I love love love the tender cute pictures the three posted to announce the pregnancy.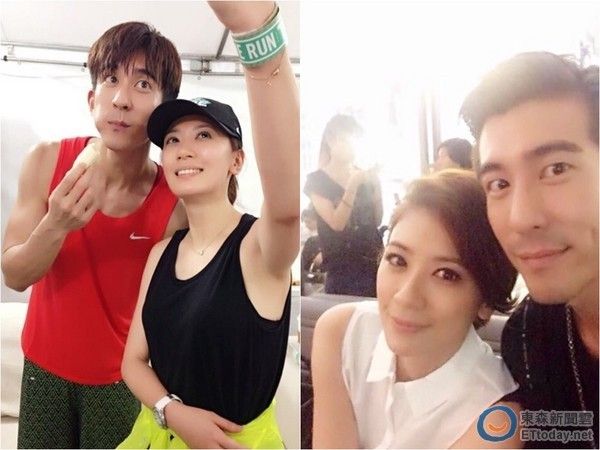 Alyssa's note reads "I am…….?" not revealing the gender of the baby yet, while her daughter's sign reads "I am *smiley face* the older sister." So cute! With Alyssa expecting her second baby, fans of her most famous work Heavenly Sword and Dragon Sabre with Alec Su and Gao Yuan Yuan are clamoring for more good news from the very popular costars, hoping Alec finally gets married and that newly married Gao Yuan Yuan (to Mark Chao) also has happy expecting news soon.