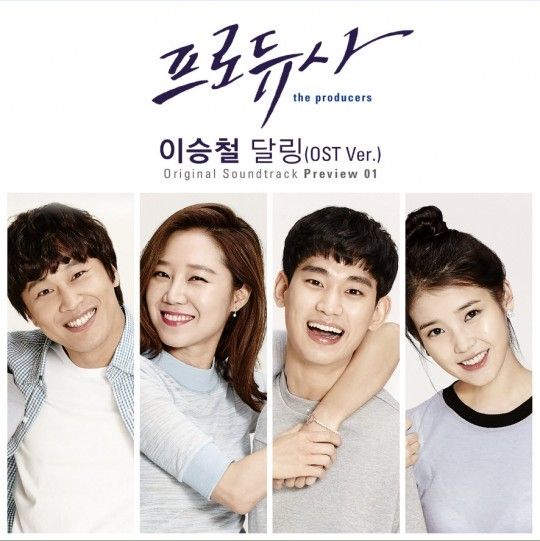 It must be a big sigh of relief at KBS studios this morning after highly anticipated variety drama Producer finally premiered Friday night. Good or bad, high or low ratings, at least it's out there now and the cast and crew did everything possible to create something to showcase for audiences. I liked but didn't love the first episode, enjoying the acting and directing but finding the subject matter wholly uninteresting to me. I don't watch K-variety at all so watching a docu-drama on the the inner workings of KBS variety shows is like asking someone who doesn't watch the NBA to enjoy a 30-on-30 episode about the Showtime Lakers.
I may not be the target audience but then I wonder who is – does one have to contextually understand the inside jokes and references to fully enjoy Producer? I plan to keep watching to see if the characters and their interactions coalesce into something interesting independently of the inside look at K-variety, not to mention it'll also be worthwhile to see which direction the ratings go from here. Episode 1 premiere with AGB 10.1% nationwide, respectable in this day and age, but nothing new to write home about considering the big names of Gong Hyo Jin, Cha Tae Hyun, Kim Soo Hyun, and IU stacked in the cast.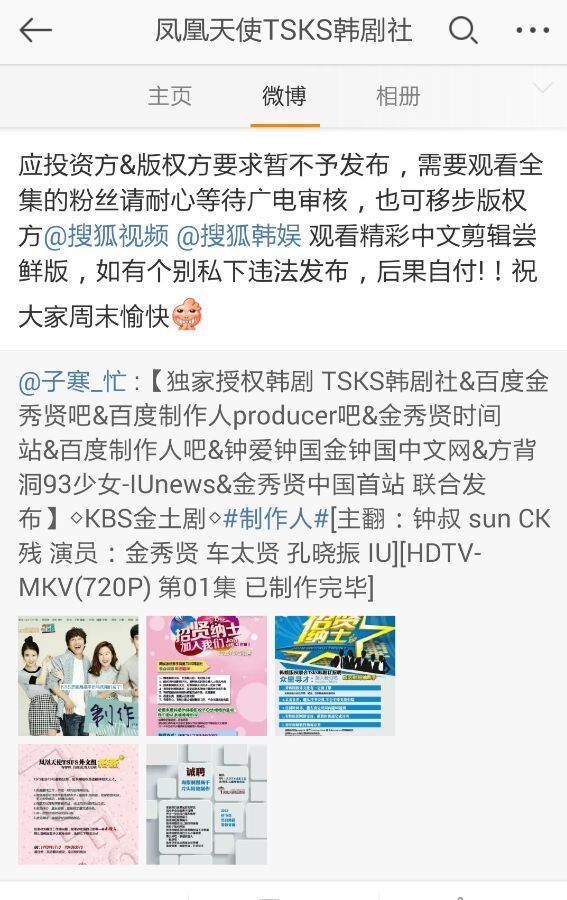 China has become Korea's top overseas export of dramas and the crackdown that started in 2015 on live-airing K-dramas on the internet has been increasing in scope for the last 5 months. Dramas that premiered in 2015 have yet to see the light of day on any of China's online streaming portals that used to host new episodes daily, still waiting for SARFT approval on the completed series before hitting the net.
But the new 2015 K-dramas were continuing to get subbed by the big Chinese subbing groups, allowing seasoned drama fans to download raw videos and subs to watch even if streaming was not available. Producer marks the first time even that avenue has been stoppered – the two biggest Chinese subbing groups TSKS and Hanmi have both relayed official word that neither will be releasing subs for Producer at the request (demand) of KBS and the Chinese streaming sites which have licensed the rights to the drama. All I can say is DAYUM, shit got real.