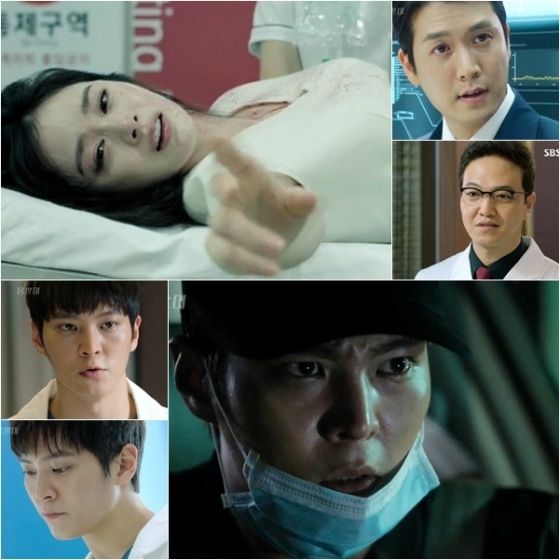 Whether it's the Joo Won effect, the residual goodwill from the ratings leader predecessor drama Mask, or the story is interesting the viewers to check it out, new SBS drama Yongpal (Yongpalyi) just premiered with is the best first episode ratings of any prime time drama in 2015. Yongpal's first episode earned a 11.6% AGB ratings nationwide, a good percentage point higher than the only other prime time drama in 2015 to premiere in double digits which was Splendid Politics (Hwajung) with a first episode ratings of 10.5% AGB.
Mask actually got off to an okay start, with the first episode getting 7.5% AGB ratings, which makes Yongpal's opening salvo genuinely a feat in this day and age of depressed ratings across the whole industry. I'm all about a drama shaking up the ratings slump, and Producer from KBS will be the target for Yongpal to try and surpass. Producer aired on Fridays but got 10.1% ratings AGB for its first episode, and the rest of the run got ratings in the low-to-mid teens until the final episode ended with a flourish at 17.7%. Congrats to the cast and crew of Yongpal and hopefully the ratings will keep on rising from the promising start.
With Yongpal leading the ratings on Wed-Thurs, Scholar Who Walks the Night remains in second place with ratings hovering between 7-9% so far during the first half of its run. Political drama Assembly on KBS is suffering the same low ratings as its same network sister drama I Remember You on Mon-Tues, low single digits between 4-5%. I'm a tad surprised that Yongpal turned out to be the drama that is getting people talking again, both in terms of the positive first episode reaction from K-netizens and the promising ratings in episode 1. I quite enjoyed the first episode and am excited to dive into the second episode and see more of the interesting world of that drama.