I caution anyone not in a supremely peppy mood from watching the first teaser for upcoming KBS Mon-Tues drama Sassy Go Go. It's like a jolt of energy and cheer right to the noggin, and frankly left me a bit dizzy from too much high school pep shooting off the screen. At least it's a confirmation that the drama is not going to go the way of the other school dramas this year, with the dark elements of Angry Mom or the mystery and bullying of Who Are You: School 2015.
There are also new character stills out to join the first ones released of female lead Jung Eun Ji. We see male lead Lee Won Geun and second female lead Chae Soo Bin, both looking cute and suitable playing high school students. I'm skeptical of the former's ability to step up as the male lead mostly due to his underwhelming onscreen presence, he comes off as either soft or low energy in Hyde, Jekyll, Me. Basically the opposite of thrumming with intensity Ji Soo, who is the second male lead here but I bet will be bringing in more eyeballs to the drama thanks to his AM breakout role.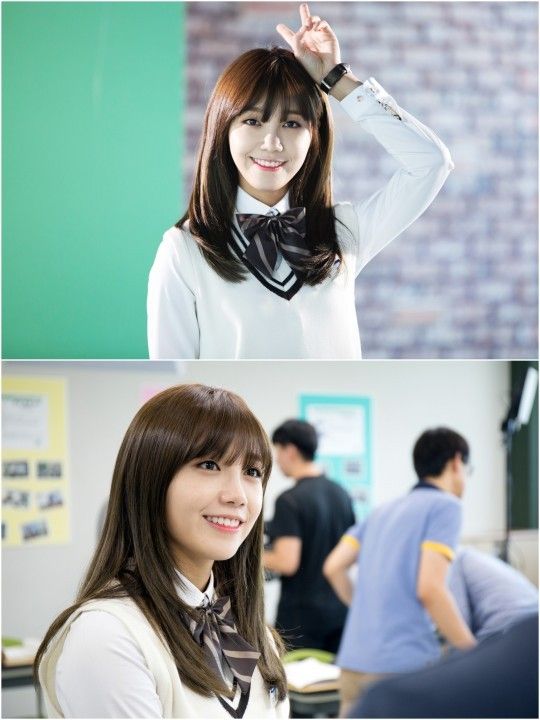 Chae Soo Bin is a relatively solid newcomer in the parts I watched of her in Spy and Bluebirds House, especially compared to dramas trying to push her Bluebird other female lead Kyung Soo Jin, I find Chae Soo Bin much more interesting and pleasant to watch onscreen. I can't say this first Sassy Go Go teaser is all that interesting, but it does effectively showcase the whole school/cheerleading/maturing central plot.
First teaser for Sassy Go Go: