I was hoping the same for Lee Seung Gi, who is enlisting in T-minus 10 days, but it looks like Lee Min Ho will be the 87er who will do a major K-drama swan song before he enlists later this year. Lee Min Ho is being courted for screenwriter Park Ji Eun's next drama, which continues her highly anticipated reputation after delivering the mega-hit You From the Stars followed by the less successful but still buzzy Producer. I'm still surprised she turned out to be such an influential screenwriter now, but then again she was unexpectedly awesome in her first penned drama Queen of Housewives.
The new drama doesn't have a name yet but has a genre – it'll be a rom-com, folks! That's going to make folks clamoring for more rom-coms happy, but Lee Min Ho really isn't the king of rom-coms any way one looks at it. Heirs isn't a rom-com (lol not by a long shot), Boys Before Flowers is a school yard Candy fantasy, and only Personal Taste was supposed to be a rom-com and was a painfully dull one at that. I know more fans who like Lee Min Ho thanks to action City Hunter or fantasy sageuk Faith. With that said, I'm game for a Park Ji Eun-Lee Min Ho collaboration, especially thrown on top is news that the drama is being directed by PD Jin Hyuk who did City Hunter, The Master's Sun, and Dr. Stranger.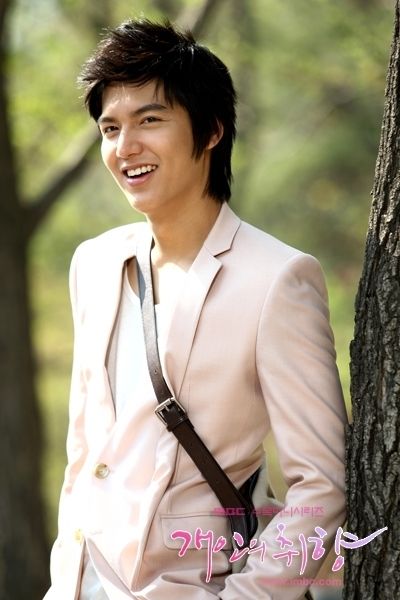 No word on when the drama will air or which channel it'll air on, but PD Jin works exclusively with SBS these days, and Lee Min Ho's last three dramas were on SBS, so it might land there. But Park Ji Eun's written dramas for all three networks, and with this being so high profile right off the bat there might be scrambling behind the scenes to land it. It's certainly rocketed up my radar on Lee Min Ho's name alone. I just pray to the drama gods he doesn't play the same tsundere/chaebol/arrogant type he's always playing in modern dramas. Make him a loser or a beta-male, anything to change up his image and challenge his acting.