So long to two of the three currently airing Wed-Thurs K-dramas, and especially to the massive Pan-Asia hit Descendants of the Sun for bringing back eight weeks of what felt like the heydays of the ratings past. DotS made drama watching into a collective experience again as viewers tuned in during live television broadcasts and sent the ratings increasing week after week. The final episode 16 aired this Thursday and brought in a new record for the show garnering 38.8% AGB nationwide with a 4% increase from the previous episode.
Beleaguered Please Come Back Ahjusshi aired back-to-back final two episodes getting 4.6% and 2.6% respectively. Still going Goodbye Mr. Black continued to limp around with 3.5% and 3.8% for its airing of back-to-back episodes. With this final episode ratings, DotS will officially average 28.5% AGB nationwide ratings, a feat that is successful even during the halcyon ratings days of yore and now can be held up as a truly remarkable achievement. For highest rated Kim Eun Sook dramas it's now Lovers in Paris which averaged an insane 41.3%, followed by DotS with 28.5%, and Secret Garden rounds out the top three with 24.3%.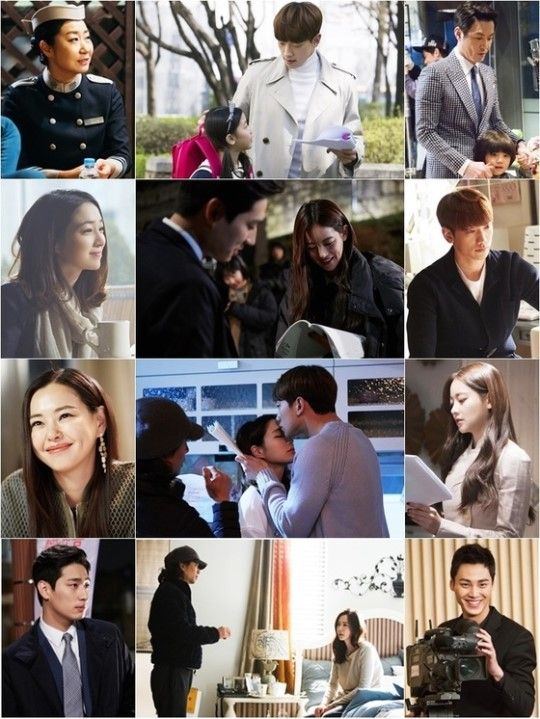 So what are viewers of Please Come Back Ahjusshi think of the ending? For fans watching DotS you guys can share thoughts here or wait for my recap coming later. I hope folks feel a at least modicum of satisfaction with the endings, those who are watching either drama since it sucks to feel like eight weeks were wasted. On a side note, Song Joong Ki and Song Hye Kyo really ratings KO'd their former drama costars Moon Chae Won and Rain. Too bad there wasn't more ratings pie to go around.