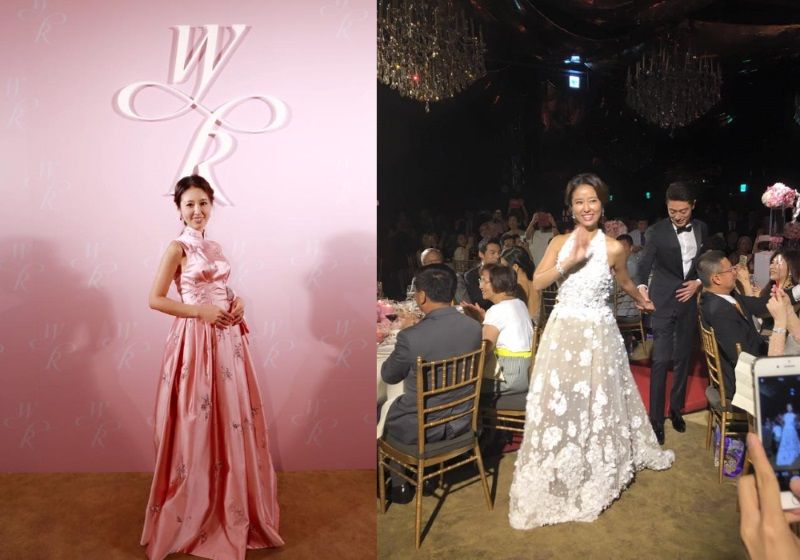 This isn't an I told you so moment, but I certainly called it way back when news broke the same week that in early July that Michelle Chen and Chen Xiao were expecting a baby and also Ruby Lin and Wallace Huo were expecting a baby. If this was olden days their babies could be betrothed at birth and create Chinese entertainment royalty couple on the spot, lol. Anyhoo, I got questioned and/or admonished for reporting on Ruby and Wallace, like I somehow confused the two baby news, but a month later comes the confirmation.
At Ruby and Wallace's Taipei wedding reception, good friend Jolin Tsai let slip during her toast "Wishing you guys have a healthy baby!", and later that night at the after party Ruby told everyone that she was three months pregnant and the newlyweds would be welcoming their baby in early Spring 2017. So there you have it, as if there was any doubt with how much Ruby has been glowing and the lengths she went to conceal her belly in so many wedding pictures. So another round of congrats to the couple as they await the arrival of their first child.
Ruby's bestie Vivian Hsu got married two years ago and also welcomed her first child son Dalton last year, so this is nice that their kids can grow up together with more company.