The Korean three major networks swap pole positions all the time with drama ratings but it's especially funny to see the swap happen in two direct head-to-head showdowns. SBS won the Mon-Tues ratings during the summer with the neurosurgery Doctors, while KBS's own medical brain surgeon drama Beautiful Mind was such a ratings down that it even got cut short in ratings. The general views was that Doctors was okay to watch but BM qualitatively better except it never hooked the domestic viewers interest.
With the medical dramas done, now KBS and SBS is going head-to-head again with sageuk dramas and now the ratings leads have diametrically swapped. KBS is winning the ratings battle and this Monday's episode 5 ratings for Moonlight Drawn By Clouds rose another 2.9% to 19.3%, while SBS's Moon Lovers: Scarlet Heart: Ryeo (Bobogyungsim: Ryeo) fell yet another for episode 4 ending in 5.4% after another 1.6% drop. It's a perfect switch from when Doctors was doing around 19% ratings and BM clinging onto 5%.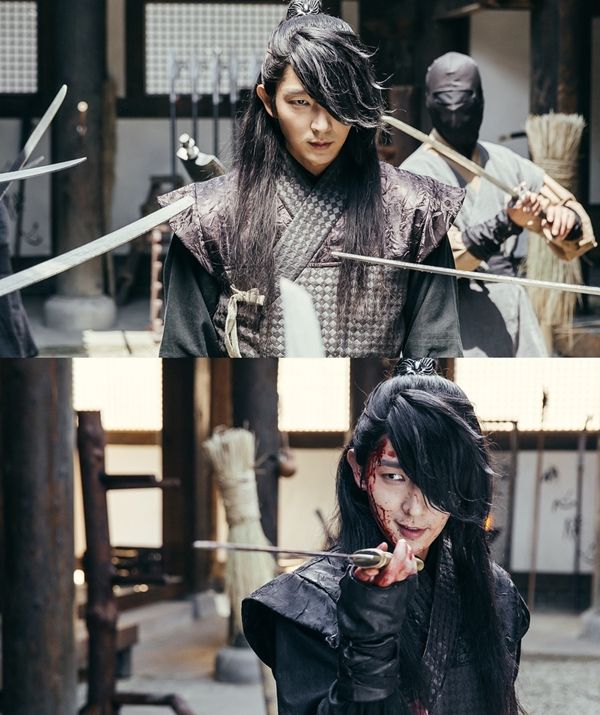 I continue to love both K-Bu Bu Jing Xin and Moonlight, and truth be told I think the lighter and fluffier Moonlight shouldn't be getting such high ratings while the darker and meatier K-BBJX definitely should be getting at least low double digits in viewers. With that said, Moonlight is selling the OTP cuteness and sweetness while Lee Jun Ki is singlehandedly carrying K-BBJX in my eyes and doing so amazing the drama feels like a tribute to his decade long sageuk acting bravura.