By popular request (*cough* yuan89 *cough*), I've quickly compiled a list of My Other Allergies. These are the actors and actresses from TW- and C-dramas which I avoid like the plague. Sometimes even the mere mention of them turns me into a raging koala swinging a koala-sized cleaver hacking away at cyberspace. Not a pretty sight, people.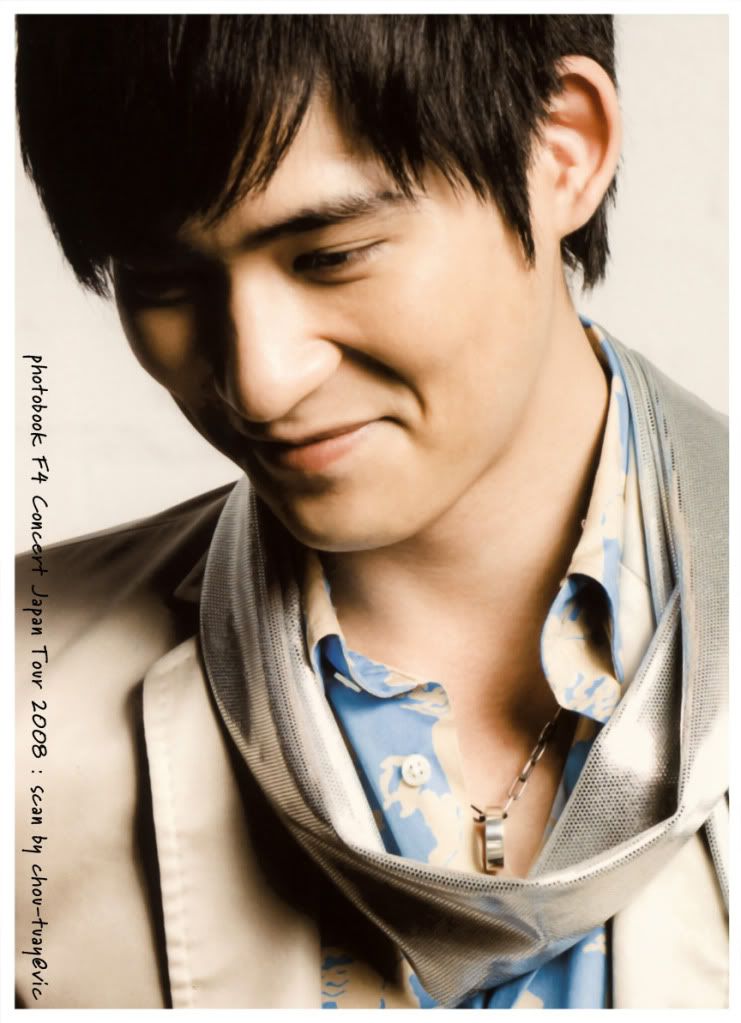 But to start off on a positive note (and also to give me a reason to put Zai Zai on my blog), until late last year, Vic Zhou was an allergy of mine, I could not stand to watch any of his dramas after I watched him in Meteor Garden. If it was not for Black & White, he would still be an allergy of mine today.
But now not only is he NOT an allergy, he is beloved by me. I adore him, I wish I could be his noona and take care of him. I hurt when he's all melancholy and depressed. I am giddy when he's doing well. I google him weekly to keep up to date on him. So, any of the below ladies and gentleman can conceivably get off my shit list someday. But I don't see that happening in the foreseeable future.
This list does not include the legions of terrible somewhat famous TW idols who don't know what is acting if it bit them on the arse. I just avoid any dramas starring those folks. Or watch an episode and then stop, preserving my sanity. The ones on my list are the certified big-name stars, likely beloved by many. Hence they are always leads, and get lots of projects, mores the pity.
Collectively, I am more allergic to this gang than I am to the K-drama folks. Reason being is that as a whole, each of the K-drama actors are better actors in general. That's my bias, I find K-drama actors as a whole much better actors than their Chinese counterparts. Sorry for the digression, now on to the main course.
Oh, How I Loathe Thee: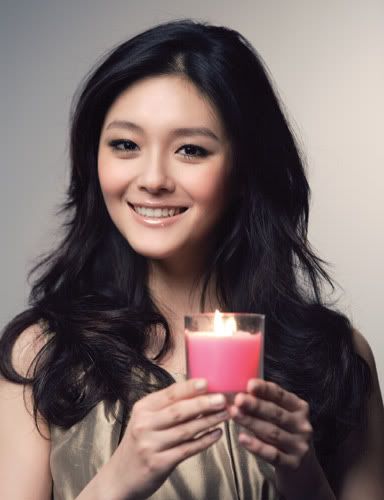 Barbie Hsu – Da S gets no love from me. I've watched enough of her dramas to make this definitive assessment, I cannot stand her. Granted, she's a pretty good actress, but her acting bugs the living daylights out of me. Maybe it's her face, all pale and melancholy. Maybe it's because I vividly remember her teenage years as a member of TW pop group S.O.S. with her sister Xiao S. I find it impossible for me to enjoy her performances, hence I now just avoid anything she stars in. Unless it happens to be a wuxia movie starring my I Lub You.
Peter Ho – I cannot stand this man. His smirk, his sneer, his beefy posturing, his hooded gaze. All of it rubs me the wrong way. Watching his performance in any drama is akin to A Clockwork Orange torture. He's super grody to me. I also think he's a heavy-handed actor, using posing rather than technique to convey emotion.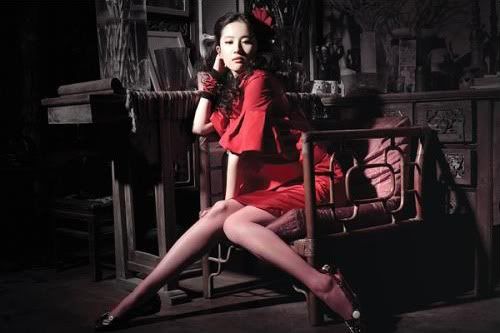 Crystal Liu – She has no passion, she has no fire in her eyes, she simple exists on screen as a perfect mannequin for all to gaze upon. I say this after watching multiple of her dramas. She has absolutely no ability to eye-act. She doesn't engage the camera, and she doesn't ever engage me. Normally she wouldn't annoy me, except she's managed to get leading role after leading role, savaging productions of dramas I would really have wanted to watch and enjoy. For that, she gets my death ray! But she's absolutely drop-dead gorgeous, and I enjoy looking at pictures of her.
Lin Chi Ling – She's a 0-2 so far. If I have to watch her in anything else, I would rather commit seppuku. She tries very hard, I do like that. But it's like watching Cindy Crawford launch an acting career. She doesn't know the right beats to acting (yet). Also – and this is not her fault, she was born with it – but I absolutely unequivocally despise her voice. It's high, fluttery, squeaky, and always brings to mind that she is attempting to do the OPW anytime she opens her mouth. In both Red Cliff and Tsuki no Koibito, the ultimate failure was the concept and the writing, respectively. But her presence was what made a crappy production into an abysmal failiure in my eyes. I am so very proud of her for becoming a world-class supermodel and representing Taiwan, but she should not act.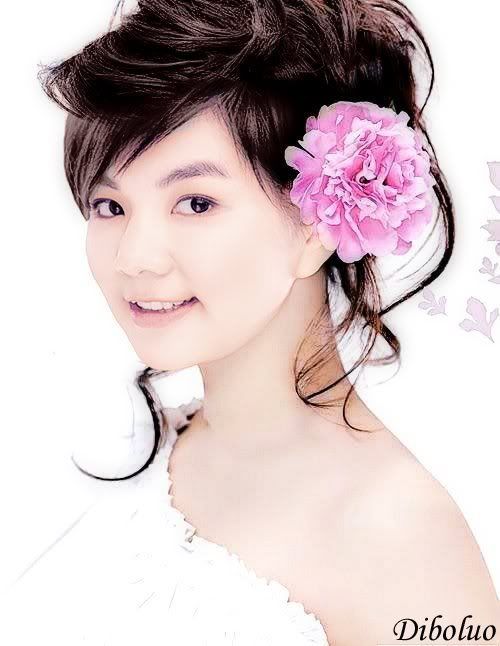 Ella Chen – I don't hate her. I confess that enough people I respect and love like her and think she is a good actress and fun to watch. My allergy to Ella is purely personal, probably more along the lines of my extreme dislike of Barbie, hard to quantify. Still, I have a hard time watching any drama of Ella's, and rather than criticize her looks and be catty like that, just take it that she and I are like oil and water, we don't mix.
Don't Call Me A Hater:
Yes, these are the Chinese actors and actresses I really wish would stop acting and go find another job. But if I were to be objective and charitable, there are plenty of people who like them. So I should not be so harsh.
There are plenty of performers I don't like that I didn't put on this list (such as He Who Cannot Act – Wu Zhun, He Who I Just Don't Understand Why He Is Popular – Show Luo, and How Does She Keep Getting Acting Gigs – Cindy Wang, to name a few), because only the above few have annoyed me to the point I have developed an allergy to them.
We watch dramas because we want to be entertained, to be swept away by the story, the presentation. Rather than watch the folks I am allergic to and then rail about how much I hate them in every blog, I've just learned to avoid them. It's also a defense mechanism – out of sight, out of mind. [And finally, I've picked the BEST pictures of everyone, just so I am not accused of making them all fugly on purpose to vent my hatred of them].
Like Zai Zai, Alec Su is also another guy who went from my allergy list to my beloved list. Alec's earliest dramas were not his best acting offerings, and it hurt him that I watched those first. He's come a long way, and after watching his more recent works, and noticing how smoking hot he's become, he's now on my obsessions list.