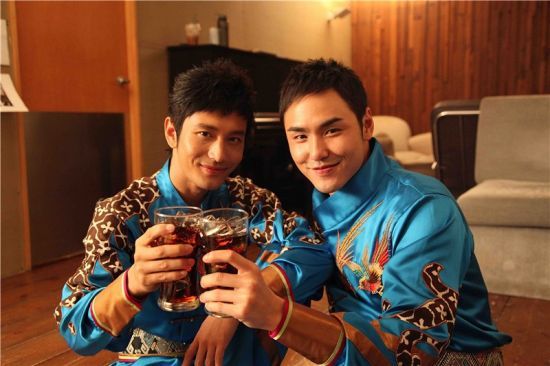 After winning Best Actor at the Golden Horse Awards (Taiwan's Oscars), Ethan Ruan's next project has the source of much speculation. He's apparently going the way of Wu Zun, whose last two movie projects have been wuxia historicals (14 Blades and the upcoming Da Wu Sheng). Ethan has been tapped as one of the two leading men, the other is Huang Xiao Ming, for uber producer-director Peter Chan's next movie called The Flying Guillotine (血滴子).
The mythical titular weapon is the deadliest in Chinese wuxia lore, and once released from the hands of the person wielding it, will promptly decapitate its victim and return with the severed head within its maw. Say it with me – ooooouch. I wonder if Peter Chan, who has directed and/or produced some of my favorite movies of all time (Comrades: A Love Story, He's a Woman, She's a Man, et. al.) cast Ethan and Huang Xiao Ming after watching them in this adorable Pepsi commercial to commemorate Lunar New Year 2011 (I've embedded it below).
While Huang Xiao Ming is a veteran of wuxia dramas, this will be Ethan's first foray into the period setting, and I'm really curious now to see how this movie will turn out. Filming commences in April, and both guys have been in training for the last few months to learn the moves and convince me they are deadly assassins. Rumor is that they will play rivals. The female lead has not yet been announced. Just please don't let it be Angelababy. All the pictures of the two guys in this post are from the aforementioned Pepsi commercial, not from the upcoming movie.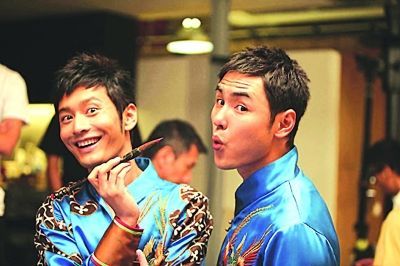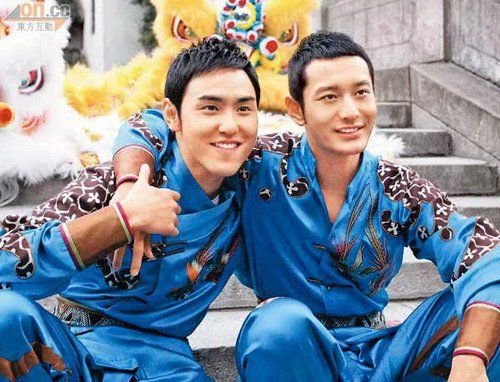 Ethan and Huang Xiao Ming's 2011 Lunar New Year Pepsi CF: