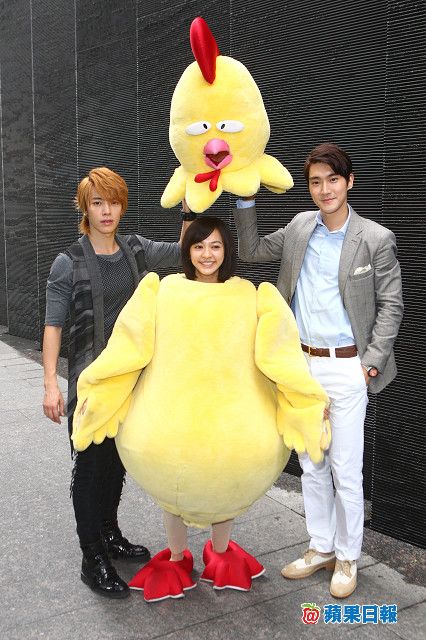 Taiwan is the place to be right now, IMO, with four different idol dramas concurrently filming that I'm really looking forward to. One of them being Extravagant Challenge with Super Junior's Lee Donghae and Choi Siwon paired with Ivy Chen in the drama-adaptation of the popular manga Skip Beat.
Ivy was photographed wearing a chicken suit yesterday on the set with her two male leads. She goofed around with Siwon and Donghae between takes, confessing that it was really hot and heavy wearing that ginormous chicken suit. If you've read Skip Beat, you'll know exactly what the the outfit is for.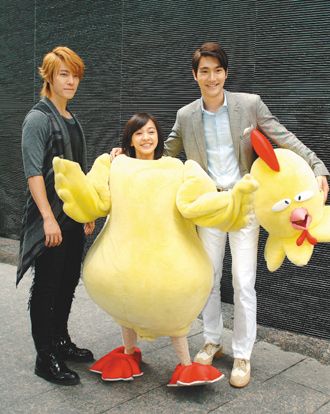 We also get a first look at Ivy in her bright pink Love Me uniform, which is as horrendous in real life as I imagined it to be when I read the manga. EC is in the thick of filming and won't be live-aired, so I expect a premiere date at the end of the year, if not in early 2012.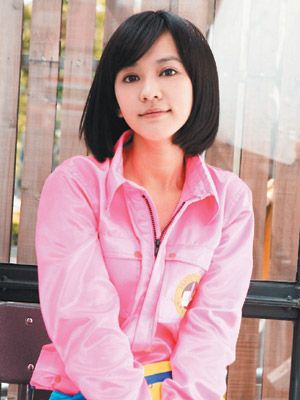 [Credit: Apple Daily news and Liberty Times news]