Kang Ji Hwan's fanclub recently visited the Lie to Me set and snapped some pictures with wuri Ki Joon and his underlings Park Hoon (Kwon Se In), Manager Park (Park Ji Yoon), as well as the PD. But where is wuri Jungie? I guess it's okay they are not attached at the hip – based on spoiler pictures for the upcoming episode(s), I'm expecting tons of Ki Joon-Ah Jung together time. I have no clue what scene was being filmed when the fans visited the set, and why there is a banner with Ki Joon's face on it, but it's nice to see everyone so smiley behind the scenes. Also bringing the latest official spoiler pictures.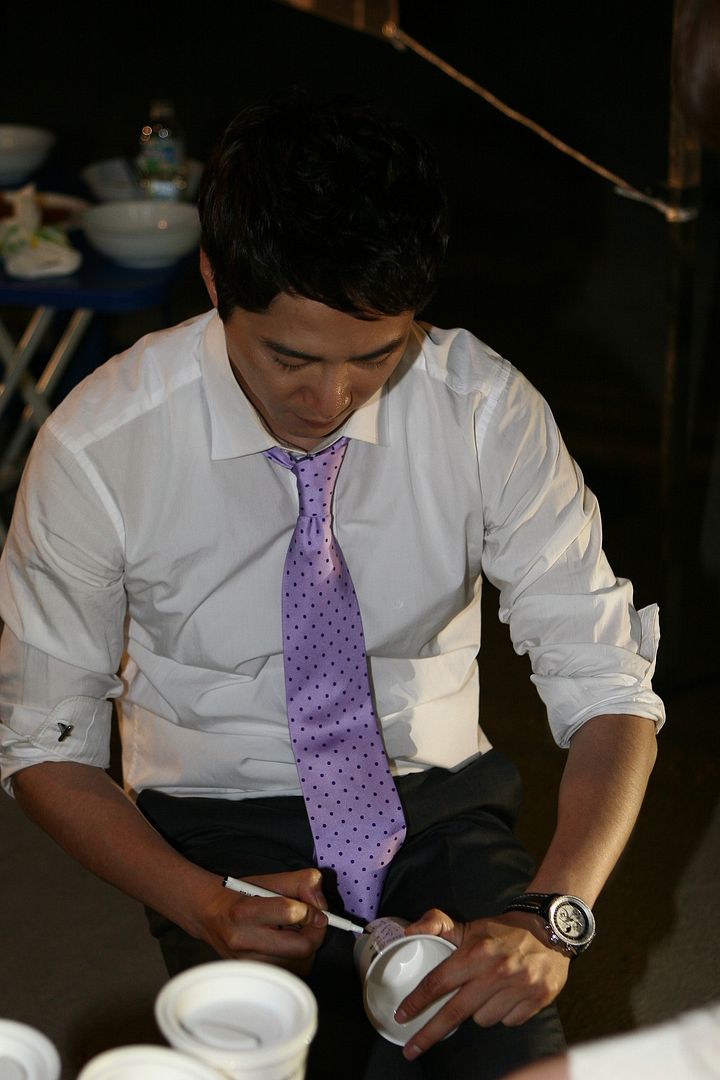 I really wish that cup he is holding is my arm and he's about to sign on it. In which case imma never washing that arm ever again. And seriously? Ji Hwan's eyelashes are to-die-for gorgeous. Betcha money Eun Hye played with his eyelashes as an ad-lib in the drunk scene because she just wanted to. Who can blame her?
The above is the latest spoiler picture from this week's episode. Okay, Ki Joon is starting to look way too much like Lee Jin Soo for my taste. Love Ji Hwan, did not love Jin Soo.
[Credit: pictures from Baidu Kang Ji Hwan bar]