[Edit: added new picture from Jeju]
[Koala's current mood:

shy anticipation.]
Tears, they be coming from my eyes. Everybody – I'm here for the next 72 hours as we sail our Lie to Me ship to its sure to be magnificent conclusion. HUGE spoilers for the ending coming up after the jump. Don't say I didn't warn you. *does happy Koala dance on mah tree*
Ki Joon proposes to Ah Jung. Does anyone need me to translate the entire news article? No, I didn't think so. A picture (or two) is worth a billion words. These two people needn't ever talk – their eyes and their smile says everything. I love you, is what it says to me, a random voyeur peeking at their love story. You all have permission to roll around on the ground and start screaming. If anyone asks, you are simply having a "moment". Ask them to leave you alone until this drama finishes.
Okay, the last line from the news article was this. It has since been edited, but DC Lie and Baidu folks have already copied the original article in its entirety.
'내거해' 강지환 '윤은혜, 나랑 결혼해줄래?
"Be mine." Kang Ji Hwan: Yoon Eun Hye, will you marry me?
The news article did not use the names Hyun Ki Joon and Gong Ah Jung in that last sentence. I think the writer is a HwanHye shipper. Wow.
Edit: New picture of our OTP in Jeju. That does not looke like Ki Joon-Ah Jung. I am not hallucinating when I say that is Ji Hwan and Eun Hye.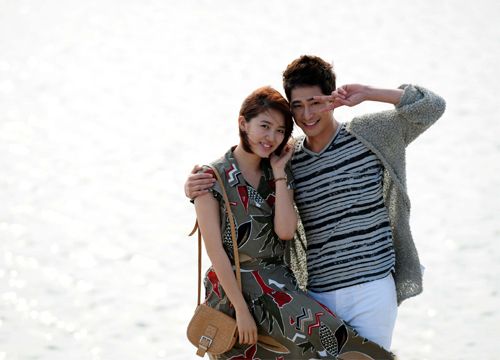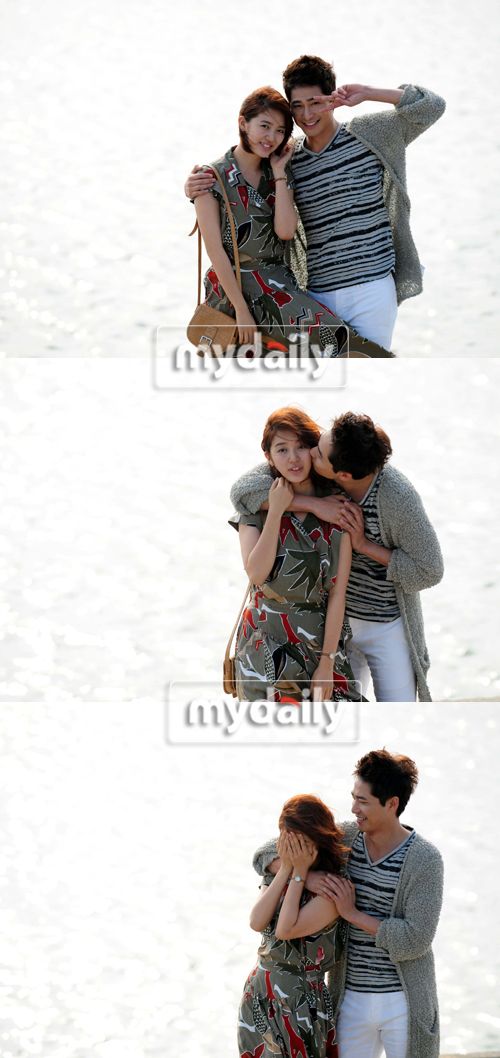 [Credit: Newsen news]