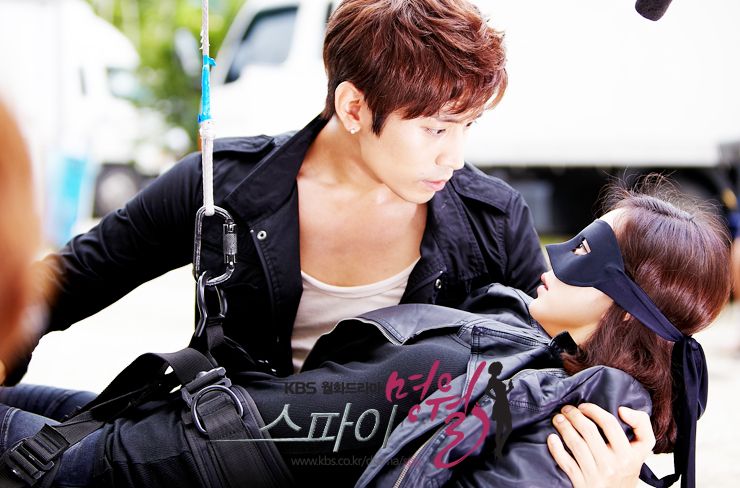 I've heard murmurings that the interlude shown of Myung Wol and Kang Woo in Singapore at the end of episode 4 made folks think it was a preview for episode 5. I thought it was a fantasy sequence, maybe a future premonition, or some alternate universe scene. Because it was clearly set in Singapore, and Kang Woo still had his bright red hair, but in reality the story has moved back to Korea and he's back to his regular hair color. Hence the scenes, and the behavior of Kang Woo in the scenes, just made me shrug and not read too much into it. I'm sticking with Spy Myung Wol in a last ditch effort to see if it gets better. Either go kookier, or revert to straight melodrama, because I don't think even the drama quite knows what tone to strike. I don't think the ratings can be revived facing two strong sageuks, but I just want the drama to be good so I can rave about it.
Written preview for episode 5:
Kang Woo starts to think that Myung Wol looks a lot like the masked woman in Singapore, so he becomes curious about her background. Myung Wol senses that Kang Woo is curious about her, so together with Ok Soon and Hee Bok, they launch another plan of attack.
On the other hand, Yoo Da Hae the NSA Agent confirms that Kang Woo attended the secret auction in Singapore. She starts to confirm whether Kang Woo has met with Hee Bok during this time, but…..
[Credit: written preview released by KBS]