I love my Ji Hwan in any incarnation, be it his clean cut chaebol president in Lie to Me, or now his edgy fashion gunslinger look for L'Officiel Hommes. Kang Ji Hwan is currently preparing for his movie Tomorrow's News to begin filming, so it's nice to see him busy with endorsements during the downtime. I love how he owns the outfits and poses and not the other way around. He's definitely channeling an intense Russian chaebol in the first picture above.
He's Kang Ji Hwan – cellphone slinger from the wild wild East. Who has time to fix his hair first.
An indolent pasha? Or a tired Russian day trader?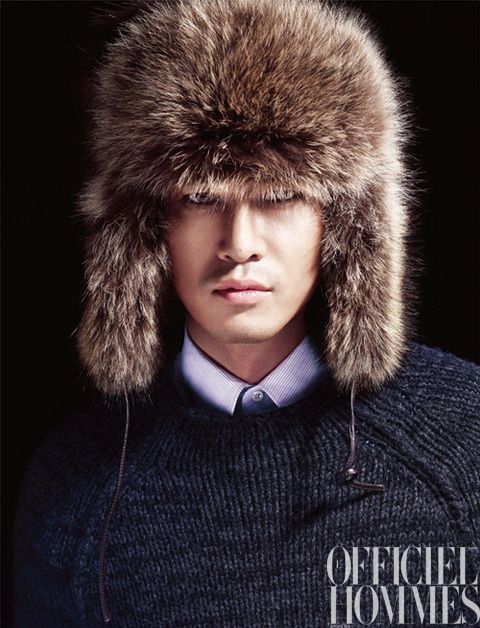 Just what every guy needs this Winter – a new fur hat. And slightly off-topic, but not really, Yoon Eun Hye just attended the movie premiere for Blue Salt wearing a coca-cola t-shirt. *giggles with glee* She wore a t-shirt that is a shout out to her oppa's self-proclaimed most unforgettable scene in any project he has ever done? Awwww, please just announce it and put me out of my misery.
[Credit: L'Officiel Hommes]