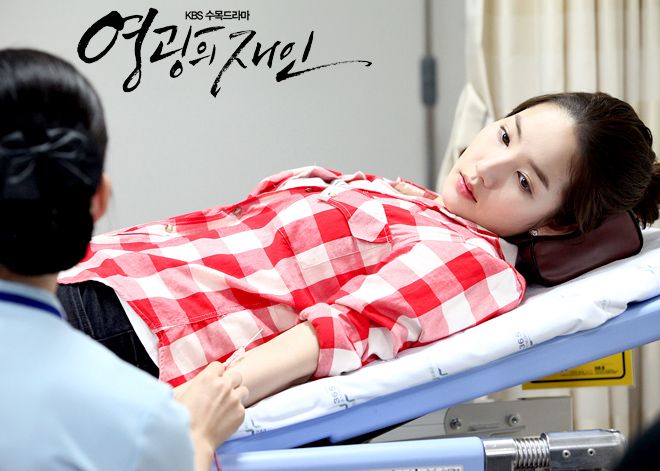 I was wondering why there were so many people reading my Man of Honor recaps, but then so few people wanting to chat about it. And then I realized it's not readily available in subbed episodes. That's such a bummer for me, because I want to talk about it! As I sit on the first two episodes for a few days, I'm actually growing even fonder of what I've seen so far. It's plot is as by-the-K-drama books as can be, but somehow with a combination of a deft touch and really vibrant acting all around, it's just leaves me smiling at the prospect of seeing what the story holds.
The reruns of the first two episodes this weekend scored higher ratings than the same time slot reruns of Tree with Deep Roots, which is a good sign for MoH. Ultimately I think TwDR will lead the Wed-Thurs ratings for likely it's entire run, and be well-deserved to do so. But I honestly enjoy watching MoH more, and that's just a subjective feeling on my part only. For now, I hope the drama doesn't drag out the fauxcest element and have Jae In and Young Kwang think they are half siblings. A bit of tension is fine, but ultimately I want them to continue pushing each other's buttons and rile each other up.
Written preview for episode 3:
Jae In, who got involved in Young Kwang and In Woo's fight, now faces disciplinary action and possibly suspension. She uses this opportunity to go find Young Kwang's father, who she thinks is her own father, in Seoul. Jae In's arrival throws the entire Kim family into a tizzy.
On the other hand, Young Kwang finds out late that it was Jae In who saved his life (by donating blood to him). He looks everywhere for her but ultimately cannot find her. Young Kwang goes home, and there he unexpectedly sees Jae In, who faces his own father and calls him "dad"!
[Credit: written preview released by KBS, translated into Chinese by Baidu Man of Honor bar, translated into English by me]