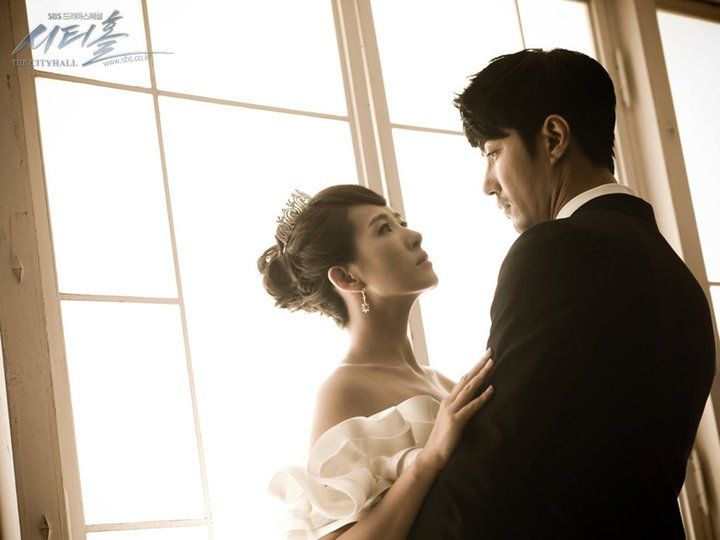 In my post about the Playground reaching its one year anniversary back in June of this year, I professed a reluctant to celebrate milestones. I still feel that way, but with an impending job move looming, chances are soon I won't be able to write nearly as much and as often as I have for the past year. I wanted to thank everyone for playing with me, using as an excuse the Playground reaching 10 million hits today, counting from March of this year when I became self-hosted (though technically I hit this milestone a few months back if I add my wordpress.com hits to the total). I wouldn't have written as much but for everyone's encouragement, and I wouldn't have enjoyed it as much but for everyone's involvement.
The Playground only exists because of two events. The first is that I delurked one day after watching City Hall and going insanely crazy over than drama, and the second is that my love for Time Between Dog and Wolf was so great it compelled me to write my first drama review for Thundie. Because my writing inspiration stemmed from CH and TBDAW, Thundie (thank you for the TBDAW header above!) and Blue have graciously agreed to judge this giveaway for me to thank my readers, where the two winners selected will get a DVD set of City Hall or TBDAW. The impetus behind the topic of this giveaway is simple – I want to know why folks talk about dramas.
The tagline for the Playground is "I'll talk about dramas if I want to". Yes, so very Cyndi Lauper-ish, I know. But if you strip away the ankle warmers and crimped hair, when Cyndi sang that it's her party and she'll cry if she wants to, she really was onto something. People want to express their emotions and opinions, but are usually restrained by fear of voicing an unpopular opinion in public. You don't want to be the only one at the party wearing jeans and a t-shirt when everyone is in suit and tie, right?
The reluctance likely stems from a fear of being an outlier, of being in the minority, when in truth there is nothing wrong with that. When I first started watching dramas, and then later began reading about other people's experiences watching dramas, I was content just to read. Lurking in cyberspace is the act of absorbing information without contributing to the discussion, under the guise of "but I have nothing to say" or "but I'm scared to say something that may sound stupid". I think the true reason is that concurrence makes us seem like lemmings, and dissension runs the risk of being labeled having poor taste or judgment.
Yet what is so daunting about the very act of talking? No one can be a trailblazer, the first person to say yay or nay to any subject. We are all lemmings and dissenters from topic to topic, but it's the act of voicing the opinion which makes said opinion unique, because it belongs to the person who voiced it.
I talk about dramas because I want to add to the discussion about something I derive great pleasure from. If that dog and cat above can find common ground, so too can drama lovers everywhere have a fun discussion even with differing opinions. So I wanted to encourage everyone to share an unforgettable memory of a particular drama discussion that really made an impact with you.
Did you make you laugh until you almost peed your pants? Did it make you cry like a five year old watching Old Yeller for the first time? Did it make you seethe with annoyance until you wanted to Hulk out and stomp on fictional miniature cities to release your anger because you know everyone else is wrong and you are right?
Thundie and Blue will each pick a winning entry that conveys a drama talk experience that really resonates with them. Or they might pick one that tickles their funny bone, or pushes their emotional buttons in the right way. I dunno, they have free reign to create their own winning criteria.
Maybe a Haiku about a marathon Lee Min Ho discussion will touch Thundie's soft spot in her heart reserved for him. Perhaps a limerick about a dissection of gender barriers in Sungkyunkwan Scandal will wow Blue's high standards in her love for that drama. Perchance a long rambling entry about how Boys Before Flowers is so underrated will impress them with its avant garde Joycean train of thought.
Could it be when you successfully won the age-old debate as to whether Lee Byung Hyun in Beautiful Days was hot or oily (answer: hot). Or was it when you defended the honor of your beloved drama that everybody dumped on. Or maybe all you did was lurk and laugh like a loony, a bystander to a rollicking good time had by all in the age old debate over whether Bora Must Die or Bora Must Live.
Be creative, be honest, and above all else, be you! Submissions will be accepted for three days from the time stamp of this post. So tell us in the comments section below – what particular drama chat experience has a permanent special place in your heart?