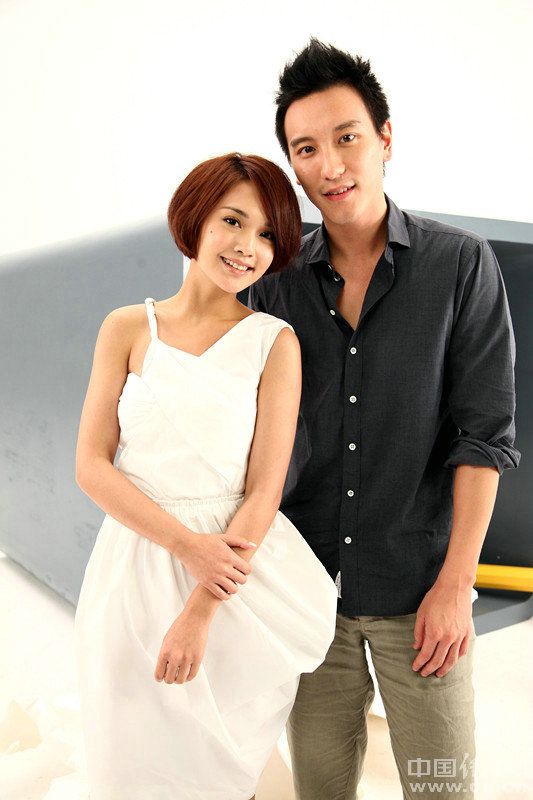 What a difference a big mouth makes. Just days after rumors went fursploding about Rainie Yang and Sunny Wang heading to NYC together on the same flight, the flurry of eyewitness sightings and blabbermouths have pretty much confirmed they ARE in fact dating and went to the US together for Thanksgiving. They were spotted at Kansai airport awaiting their transit flight to NYC, holding hands and snuggling in the waiting lounge. Apparently Sunny doesn't just look ridiculously tall onscreen, he's even taller in person, and was spotted easily by other passengers. And Rainie was cuddled right next to him the entire time. Adding more fuel to this claim is a good friend of Sunny's confirming to the media that they are in fact dating and it's a very new relationship. It can't be just me who is LOLing at the irony of their English names, right? And if they ever got married and had a daughter, can they please name her Rainbow. Please?
After news dropped that Rainie and Sunny were seen on the same flight to NYC and at the airport, Rainie wrote that the eyewitnesses were mistaken on what they saw at the airport, and nothing is going on. But then she promptly deleted that post, adding more confusion to what was happening. Supposedly Sunny had a conversation with a good friend where he said that he and Rainie were friends, but did not refute outright that there was more going on. Fans of both stars are highly skeptical this relationship will work out, which is silly if you ask me. I can care less if they broke up tomorrow or got married and had babies. As long as they are enjoying the relationship, let the couple be young and in love, will ya crazy fans!
The Taiwan media helpfully compiled a chart of Sunny and Rainie's respective exes and rumored dating partners. Thank you Taiwan media for always fanning the insane flames of gossip. Elva, Sunny's ex and Rainie's good friend, wrote on her Weibo yesterday that other people's dating gossip has nothing to do with her and she doesn't care either way. Watch the most insanely hilarious Apple Daily news gossip reconstruction of Sunny and Rainie's sudden love affair.
Apple Daily on Sunny and Rainie:
Apple Daily asks Sunny and Rainie to puhlease last at least one Season, so they can have more juicy gossip to report on. I love how shameless Apple Daily is. At least they don't pretend to have any legitimate news aspirations. Just an FYI, the older lady kissing Sunny on the cheek in the picture towards the end of the video is Sunny's mom who lives in New Jersey. He posted that picture this weekend after going home for Thanksgiving. His parents have been married for over thirty years and he's called them his inspiration for a great marriage. As for Rainie, she posted on Weibo this weekend that she thinks she's a strong woman, but then she also wants a strong man, and she wondered how two strong-willed people can sustain a relationship. I dunno, Rainie, but you have to keep working on it. Good luck to the new couple!