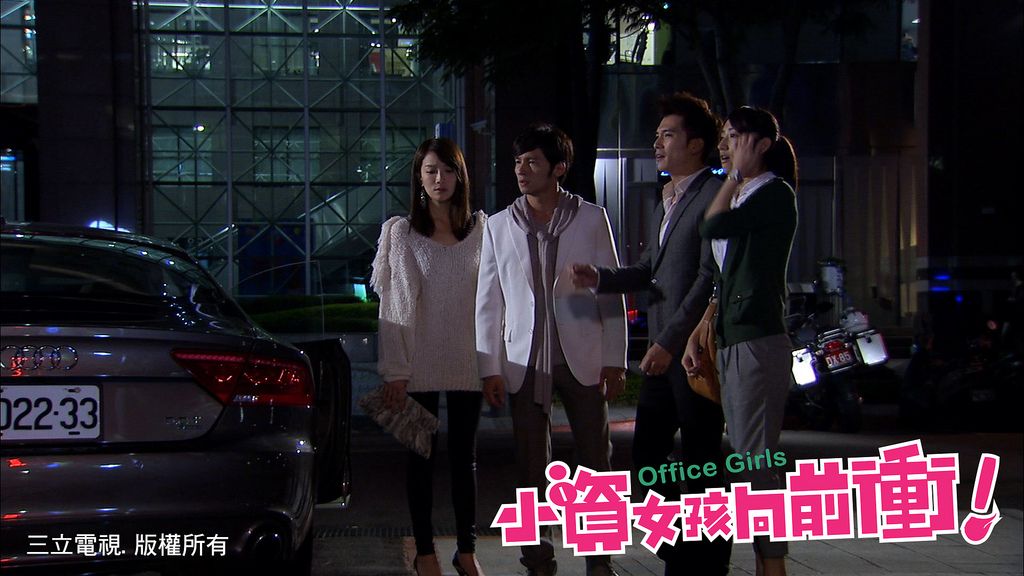 Yay, happiness is a new episode of Office Girls on Sundays. And episode 16 was just that, a shot of happiness straight to the warm spot in my brain. This drama does feel episodic, the most I've ever seen in a TW prime time idol drama, even if there are larger narrative constructs looming over the characters. The drama takes its time with everything, but does so in an entertaining way, so I'm never waiting for the "good stuff" to arrive because I enjoy all the moments here and there (aside from Kai Er). Xing Ren and Zi Qi really move their relationship forward in the most meaningful of ways, with Zi Qi explaining why he likes Xing Ren so much. He likes too many things about her, and of all the girls he's ever known, she's the only one to make him so hung up on her. Love his description of his feelings, which just flows naturally from his personality in being honest with a dash of snarky playful. This episode was also memorable for the amount of times Zi Qi asked for a chuuuu from Xing Ren. I swear she's like the opposite of any human girl who had the pleasure of dating Zi Qi.
Preview for episode 17:
VP of HR: This personnel move was personally decided by the President. Manager Shen, keeping working hard.
Zi Qi: We should be eating inside.
Xing Ren: If you eat inside the Taipei 101, you can't see the view. This is where the real high end dining with a view experience is at.
Zi Qi: I only eat raw oysters, you hear. I'm afraid of eating warm oysters.
Xing Ren: Fine, I'll eat the oyster part and you eat the egg.
Zi Qi: Manager Stallone, Mama Shen is already sick, and you are Mama Shen's Long Long, instead of letting Xing Ren take care of her at the hospital, you made her come back to work. Where is your conscience?
Xing Ren: You rarely mention your family.
Zi Qi: It's like every ordinary family.
President Qin: Investigate Shen Xing Ren's family background for me. And I want to meet with her.
Zi Qi: Why is Shen Xing Ren going in there?
VP of HR: The President wanted to see her.
Zi Qi: The President wanted to see her?!?
VP of HR: President, please take a look at this.
President Qin: What is SHE doing back here?