Kyaaaaaaa, they are so ridiculously gorgeous together! It kills me to see Alice Ke styled so no-nonsense for her character in Office Girls when she's such a stunner in real life. Nice to see her dolled up outside of OG. Heh, if Zi Qi ever saw Xing Ren like this he might expire on the spot. Alice and her co-star Roy Qiu were at the new product launch party for Huawei this week, promoting Huawei's line of smart phones and tablets. Huawei is the largest telecommunications manufacturer in the world, making products for almost every telecom company out there, and they also have their own branded products. The company felt Alice and Roy were the perfect spokescouple for their products since their characters in OG are hardworking young professionals who are the target customers for Huawei's new line of smart phones and tablets.
I barely noticed the products, staring the entire time at Alice in her eye-catching red tiered dress paired with her handsome smirky date. At the event, Roy and Alice confirmed that OG will in fact be extended (no number was given but I'll guess 22 or 24 episodes), and both will rearrange their schedules to make it work. They love the drama and are happy it's doing so well. Right now, Roy+Alice is rivaling Mike+Janine for best looking TW-drama OTP of the year. It's pretty funny seeing Roy cracking jokes in the OG BTS videos comparing himself to Mike, since industry considers the two of them lookalikes. Err, not to me, but they are both ridiculously handsome.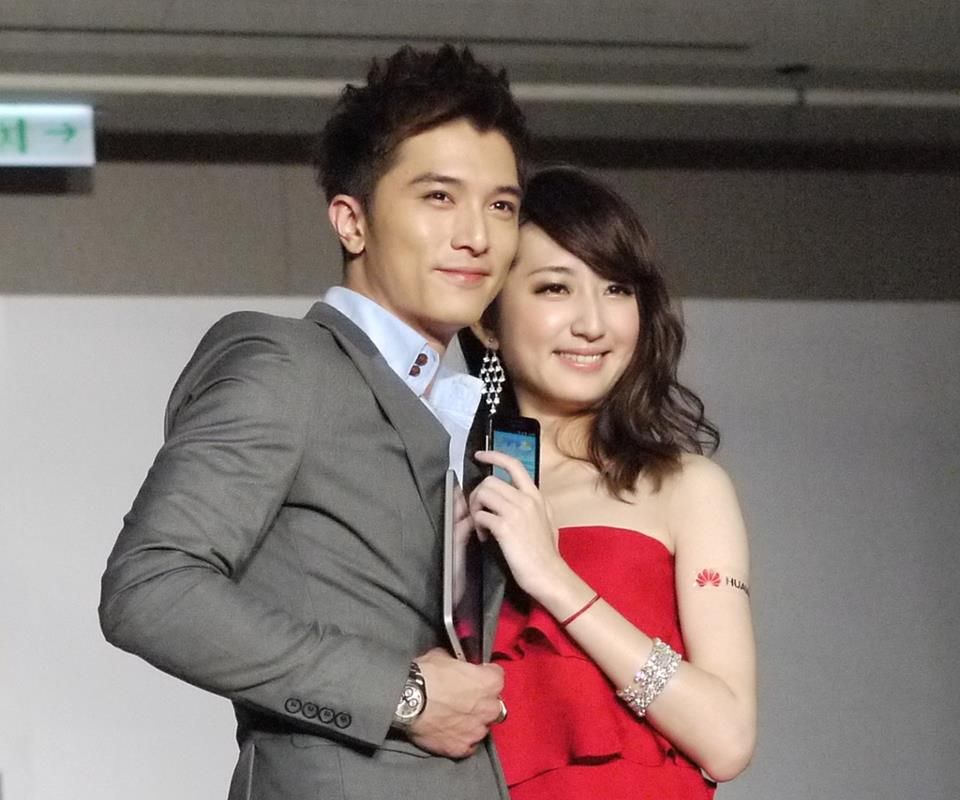 I wish I could say there was a greater purpose to this post, but really all I can muster up is that there are two extremely pretty people being pretty together. I suppose that's a valid enough reason to post.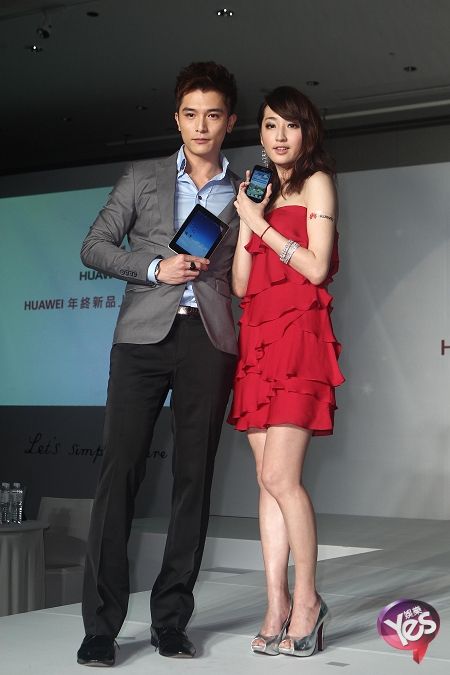 The way Roy is looking at Alice is……intense. I think it's safer to assume he's looking at the phone in her hand. That's all imma going to say. It's not a stretch to say that Zi Qi looks at Xing Ren like that in OG.
I love Alice's dress. The red looks fabulous on her, and the style is flirty and chic. She complimented it perfectly with the silver pumps, a chunky bracelet, plus waterfall earrings and a simple wavy side-swept hairstyle. Roy can do better than his mismatched (and too small) suit, but he just has the build and the attitude to make any outfit look better than it ought to.
Love Roy doing Zi Qi's patented head smoothing move.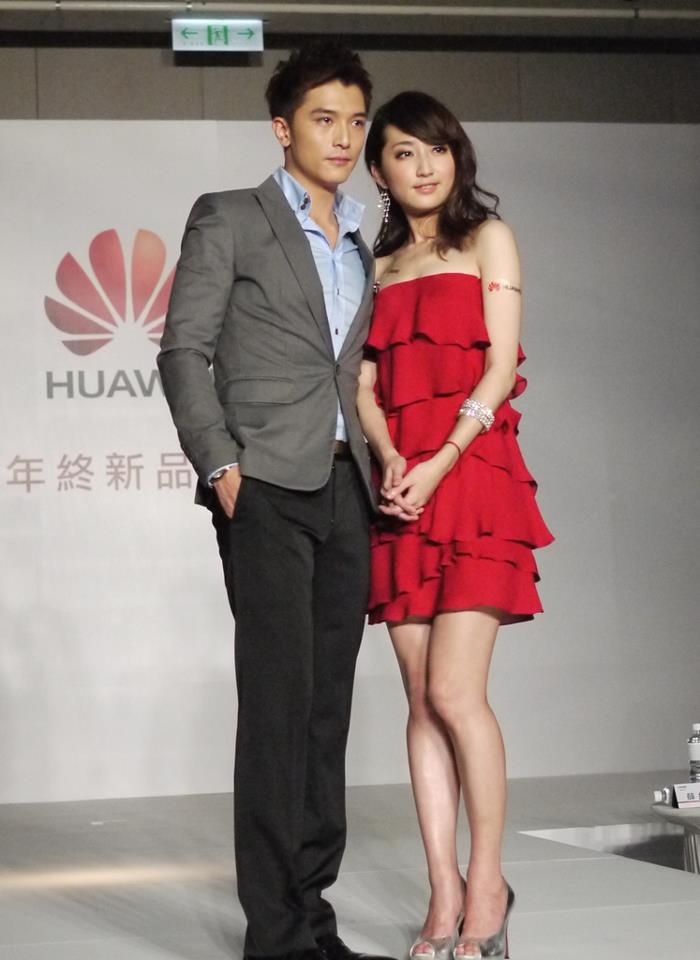 Roy revealed a bit about what's to come between Xing Ren and Zi Qi. Even though their relationship is progressing well, their very different backgrounds and the way they view money will come into play soon and cause them to deal with how to be together with such different values.