Even though I'm furious at MBC for ending Me Too, Flower! early by one episode, I can't boycott the stupid channel because M2F's follow up drama is the first out of the gate in terms of being my most anticipated 2012 offering. The Moon that Embraces the Sun started filming a few weeks ago for the children's portion of the drama, and the production released the first batch of official stills of the teen actors, with lead Kim Soo Hyun on the set to cheer on his dongsaengs. It's adorable that Yeo Jin Gu will be playing Kim Soo Hyun's younger self, when they played brothers in the kids portion of Giant last year.
Aside from fabulous Yeo Jin Gu, MoonSun also has my favorite child actress Kim Yoo Jung playing the younger version of Han Ga In's character. As for the other lead, Jung Il Woo is wrapping up Flower Boy Ramyun Shop and will roll right into filming MoonSun, which premieres January 4th. On an random funny aside, the teen actor playing young Jung Il Woo is named Lee Min Ho. Really, I'm not joking, This is doubly funny considering that Vampire Idol sitcom has an actor by the name of Kim Hyun Joong, who is NOT the one we all know. I suggest a collective name change is in order.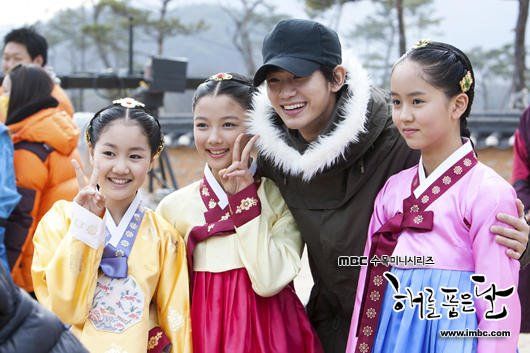 Everyone can second lead ship all you want, I am all about Kim Soo Hyun as the young king. Come to noona, cutie pie.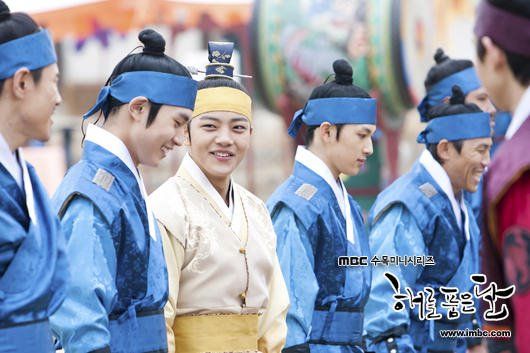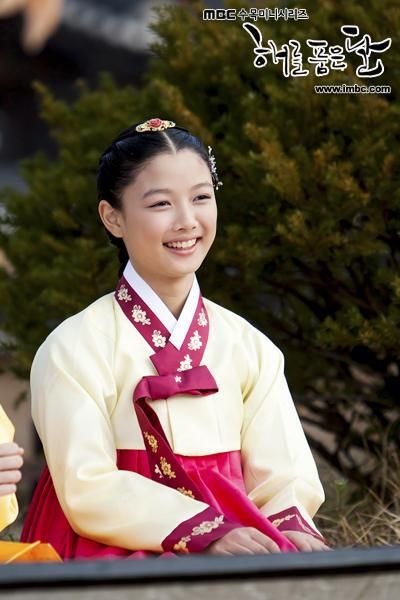 Kim Yoo Jung is growing up so beautifully. She really is the next Moon Geun Young, if there is an young actress that has the acting chops and real life radiant and warm personality to follow in Geun Young's footsteps.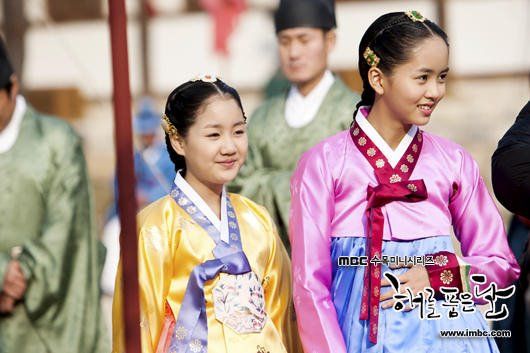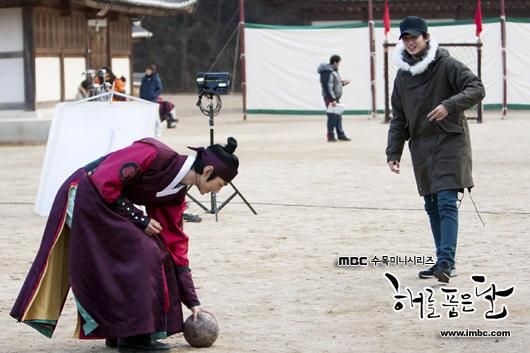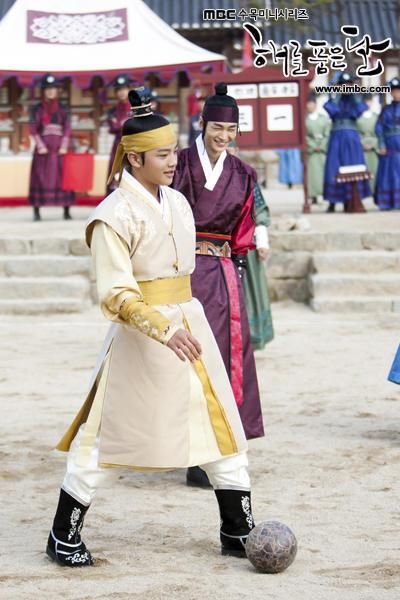 Is this the Joseon version of Go Go Power Rangers? Also, who is getting some weird A Frozen Flower vibes from this scene. Or is it just my impure mind at work.
[Credit: all pictures courtesy of MBC]