Will this cross-over thing ever end? Apparently not, as yet another Korean actor is working abroad. Lee Da Hae has just been confirmed as the lead for the upcoming modern C-drama called Love Actually. Her co-stars are none other than Koala faves Joe Cheng and Li Yi Feng. So Feng Feng has played the younger brother to Mike He already in Sunny Happiness, and now he gets to play the younger brother to Mike's BFF Joe? Too bad he can't play Ethan Ruan's younger brother soon and land him all three guys. I think this cast is fabulous. Not exactly heavy on the thespians, but all decent in the right roles, and pretty sparkling in rom-coms. LA starts filming next month, and my guess is it will air in the latter half of 2012. I don't know if Lee Da Hae will be dubbed, because she speaks very good Chinese, albeit with a strong Korean accent. Read on for the plot synopsis.
Lee Da Hae is Wang Xiao Xia, a naturally talented chef who works part-time jobs to scrape by as she supports her nephew Yang Guang. Due to a mistake by the real estate agent Chen Hao Jie (Li Yi Feng), Xiao Xia gets swindled by her landlord, leaving her homeless. With nowhere to go, Hao Jie takes Xiao Xia back to his house for the time being. Turns out the Chen family owns a very prominent restaurant chain. Through a series of misunderstandings, Xiao Xia is mistaken as Hao Jie's girlfriend. But their odd behavior leaves the other Chen son Hao Feng suspicious of the real relationship.
Daddy Chen immediately takes a liking to Xiao Xia, so even after Xiao Xia's real identity is revealed, she doesn't get kicked out, and is instead being groomed as the successor chef. The personalities of Xiao Xia and Hao Feng are like water and fire, and they constantly bicker. After going through a series of situations together, they gradually grow closer and start to have warm feelings for each other. Hao Feng's ex-girlfriend tries to create a wedge between the couple by manufacturing a series of misunderstandings. A cousin of the Chen family returns and plots to take over the family business. But with Xiao Xia's perseverance and faith, the Chen family overcomes this ordeal, and Xiao Xia and Hao Feng finally have their happy ending together.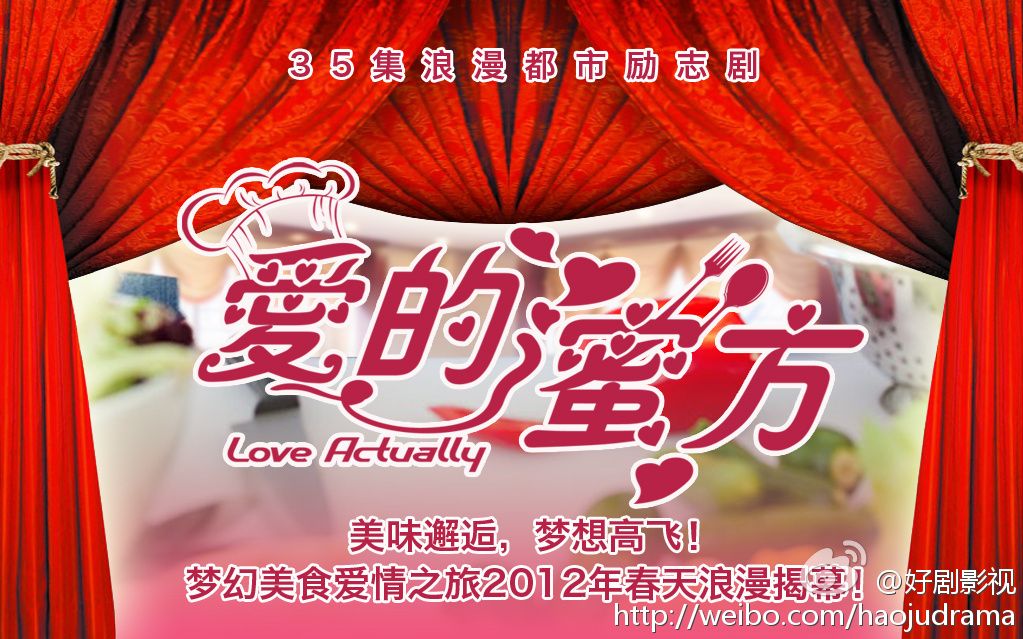 When I read this synopsis, clearly it sounds like every other modern C and TW drama spliced together. Wealthy brothers, a spunky ordinary girl gamely taking care of family, a setting like a restaurant business where everyone interacts, all of this is been there, done that. But if SH taught me anything, it's that a well-written relationship between the OTP plus great chemistry from the actors can still deliver the satisfaction despite a well-worn story. I'm looking forward to LA, and wishing best of luck to Lee Da Hae in her first C-drama. Initially when the casting rumors came out, Yuan Hong was also bandied about as one of the leads. Putting Joe, Feng Feng, and Lao Yuan together in a drama would have blown my mind. Regardless, the final cast is pretty awesome as is.