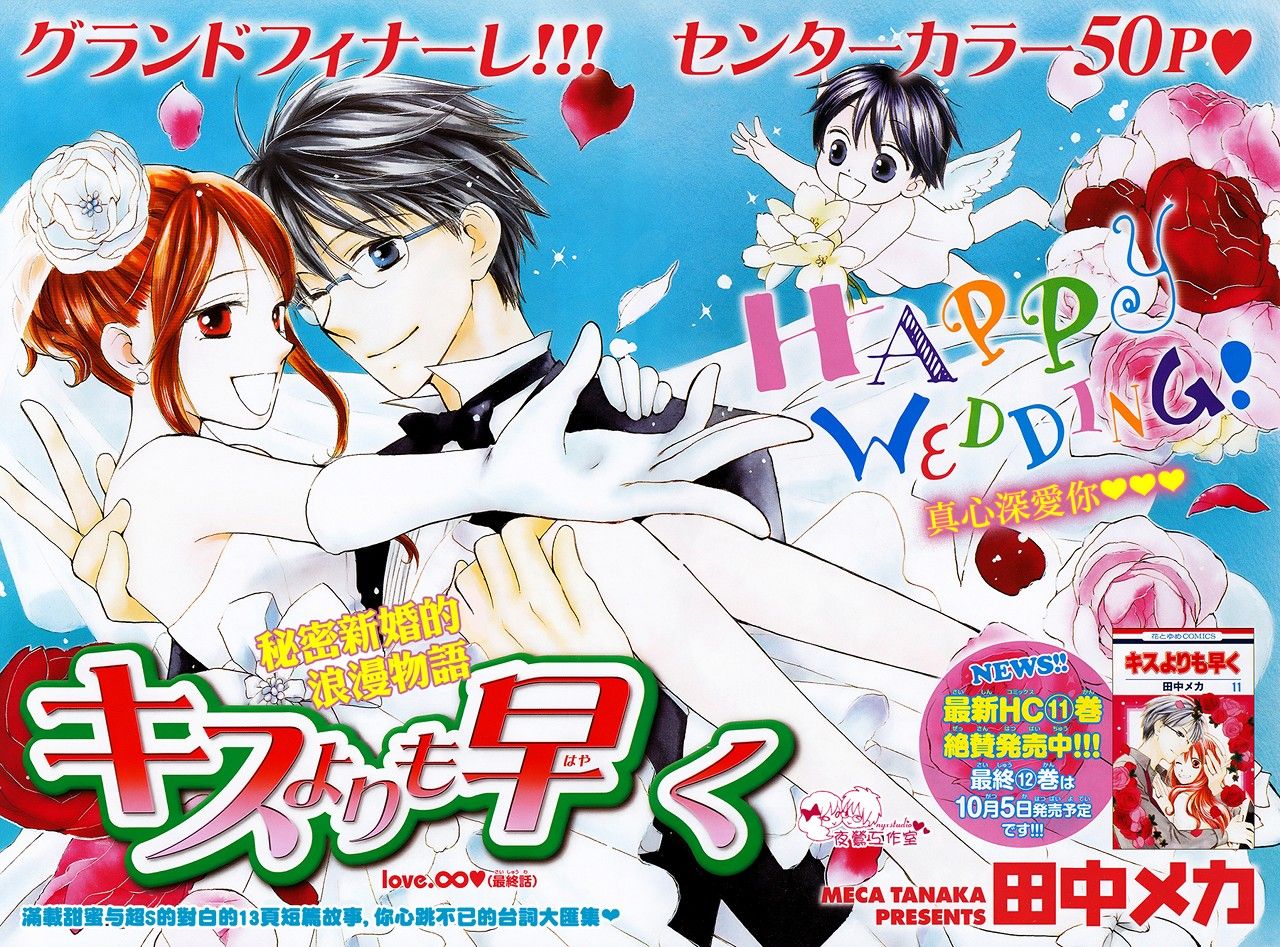 Drama lovers have no inkling what perseverance and determination a manga lover needs to have to endure an addiction to a long-running serial. It's thirty plus years now for oldies like Glass no Kamen, and most recently I've been reading 7 Seeds and I doubt it will end anytime in the next decade. So it's always a relief when any live manga ends and I can finally put one aside as completed. I wrote about Tanaka Meca's Faster than a Kiss last year here (キスよりも早く or Kisu Yori mo Hayaku), a frothy little shoujo manga in the vein of some truly great predecessors in the teacher-student romance genre. Turns out being the new kid on the block wasn't actually a bad thing, as FtaK easily became my favorite of this story subject matter.
While my first instinct is to disapprove of teacher-student romances, FtaK was so well done that it took away any icky factor and instead was all about the growth and maturation of the student Fumino foremost while the romance took a backseat. FtaK finished this month at chapter 57, and while the ending was a bit of a letdown in some ways, ultimately it ended with the same lovely beat as the story has sustained during its entire run. Those who don't want to be spoiled don't read on, otherwise I'll share my thoughts on the final arc and ending of this story. This manga is quite popular and has been scanlated into English so those of you wanting to read it can easily find it online.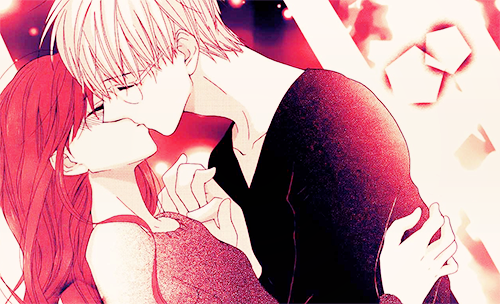 Yes, we FINALLY get a kiss! In a manga with kiss in its title, this story has frustratingly kept the OTP of Fumino and Kazuma from actually kissing for the entire run. Oh, there was plenty of sweet moments and some almost kisses (the kiss with the glass pane between them, the one where he puts his hand over her mouth before kissing her, the neck kiss, etc.), but it was clear the writer didn't want the couple to actually make that final leap until Fumino was ready. The story was all about how this sixteen year old girl found herself homeless with a younger brother to raise, and was saved in every way by her teacher Kazuma. He married her on paper to shelter her, and then encouraged her to pursue her dreams while keeping her at bay knowing that a girl's youthful love could be fraught with misguided notions.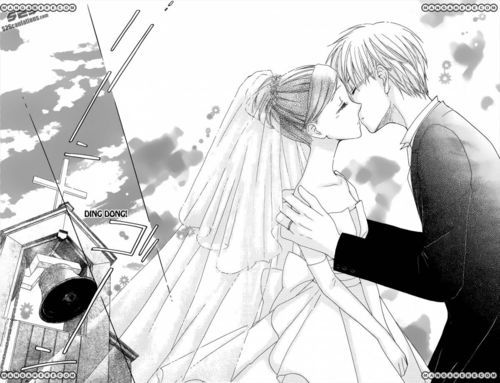 Through it all, there was no stupid misunderstandings between them and we watched as their characters got to know each other gradually and fall in love believably. So in the end, when Fumino asked Kazuma to "marry" her, and he dared to accept after realizing that she had matured to the point where she could make that decision and knew her own heart, the wedding was a genuine moment of celebration. It wasn't fanservice, and was rather bittersweet for Kazuma's younger brother Shoma to put a definitive end to his crush on Fumino. I liked that the story never made Kazuma and his father magically reconcile, nor did his father ever accept Fumino into the family. But everyone ended up in a good place, where old misgivings were finally overcome and a sense of contentment blanketed their world.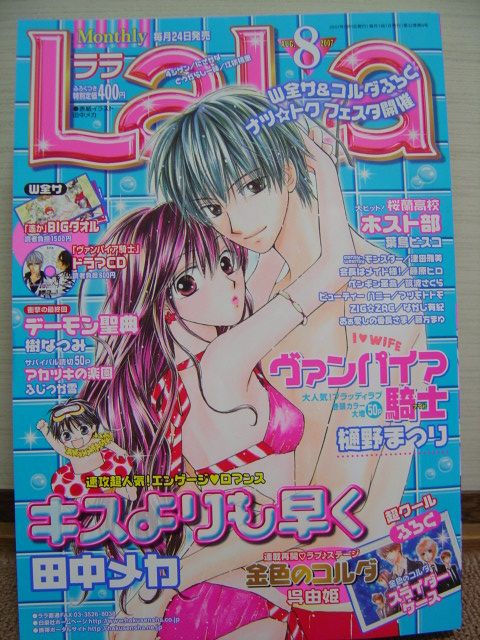 Overall FtaK was so much better than what I expected, which probably accounts for why I like it more than qualitatively it stands up to muster. Nowadays mangas tend to rush the development of a romantic relationship and throw in tons of situational obstacles and contrivances. FtaK was devoid of either, and took its merry time getting the OTP together. I enjoyed watching Fumino spend three years in high school being a high school student and finding her future aspirations, all while secretly married to Kazuma. There was very little titillation with this so-called taboo relationship, especially since towards the end it was Fumino making the moves on Kazuma while he chastely kept her at bay in the most respectful and tender of ways. A bevy of side characters were kept to a minimum and well-used throughout the story. I was worried that Shoma's entrance midway would lead to a makjang brotherly love triangle with Fumino, yet that never happened. His crush on Fumino was adorable and quite simmering, and he had a great bickering chemistry with her. In many ways, the love triangle reminds of the one in Sunny Happiness, where two brothers respectfully each liked the girl without pressuring her or ruining their bromance.
I'll look back fondly on FtaK for for really sustaining a measured pace through its entire run. As a fan I wanted more than just a wedding and a few kisses at the end, but narratively it stayed true to Tanaka Meca's style. This story was never about a series of romantic moments strung together with some dull coming-of-age fare, it was instead a coming-of-age story with some romantic moments interspersed teasingly throughout. I love how the final chapters were devoted to Fumino studying hard for her college entrance exams and passing it, with a goal set on being an English teacher somewhere down the road just like Kazuma. It was bittersweet that Kazuma's father forced him to take a teaching position elsewhere so that he could be with Fumino, but the separation was taken in stride and not milked for tears and fears. Ultimately, the roadblocks between Fumino and Kazuma fell by the wayside one-by-one, until they finally earned the chance to be together and they took it.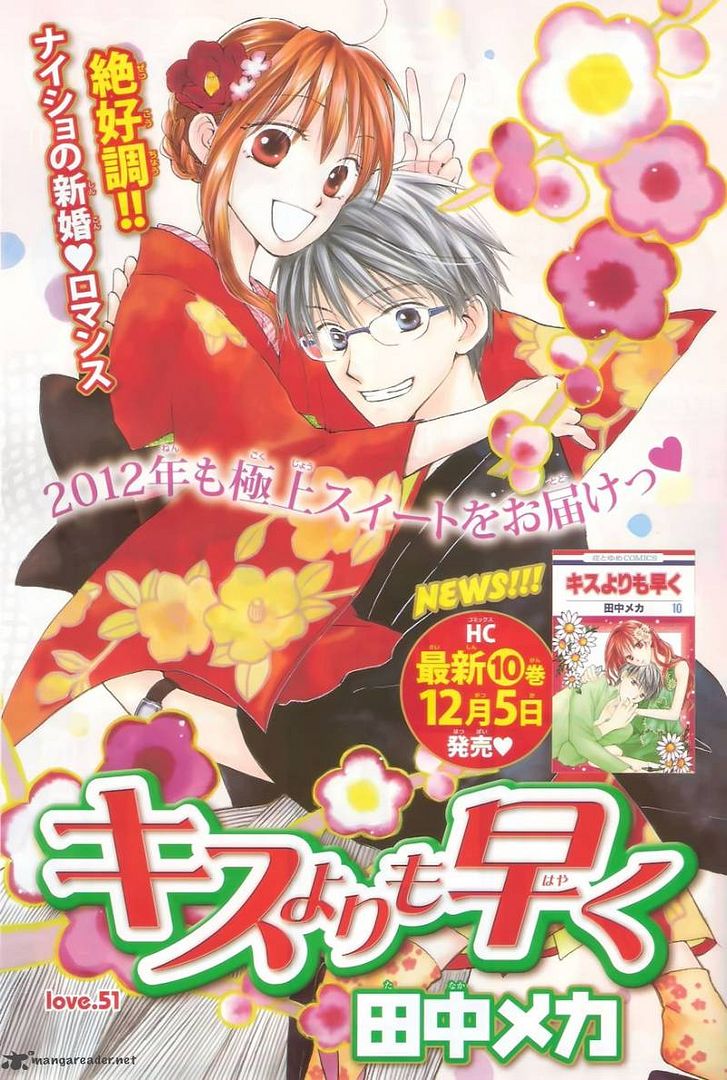 It was also a pleasure reading a shouja manga male lead who wasn't some sort of delinquent, alpha male, damaged degenerate, or ice prince. Kazuma was warm, intelligent, gentlemanly, and a riot of laughs with his quirky sense of humor. But he wasn't a paragon of virtue, and his dark past and some seriously intense moments where he had to resist Fumino made my toes curl he was so hot. He's easily my favorite romantic manga leading man in recent memory, though he doesn't have much competition since his compatriots have been sorely lacking in chivalry or personality. I've been crowing about how this manga is perfect to adapt into a J-dorama, and now that its finished, I hope Japan gets on it right away. While my world would seriously spin on its axis if my perfect choices of Kawaguchi Haruna and Daito Shunsuke were tapped for the leads, I'll be cool if the live-action version with a solid cast gets made eventually. Japan needs more romantic doramas, and a romance wrapped in maturation and educational growth has J-audience catnip written all over it. Thanks for a fun ride, FtaK, I enjoyed every minute of it.