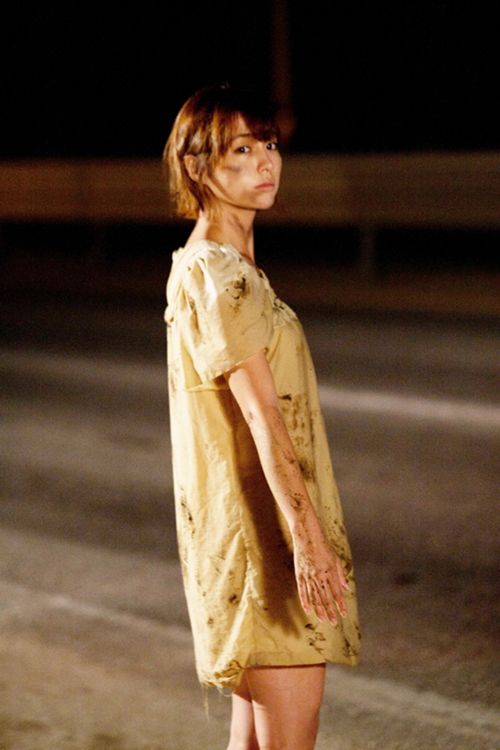 The production of Big has pretty much been on lock down for the last week as it films the final two episodes keenly aware that even the littlest news and pictures could let the cat out of the bag as to the ending. Though seeing Gong Yoo on set isn't confirmation as to whether he's playing Kyung Joon or Yoon Jae, but I'm sure spotting Lee Min Jung either crying or being all happy could tip us off big time. The first spoiler picture has just been released and it shows Da Ran looking dirty and mussed. The hows, whys, and wheres will be revealed tomorrow. I'm been trying hard not to scour for spoilers as well, because for once I'm ready to watch this sucker and have my mind blown. To help us pass the time, you can listen to the just released special track for the Big OST where Gong Yoo covers Davichi's "Because It's You." His singing is raw and shaky, but oh so heartfelt. Apparently he recorded this at night and then went right back to the set to keep filming. I applaud everything he's put into this drama, which will truly be remembered for his bravura performance throughout.
Above are four behind-the-scenes stills released by the production showing Gong Yoo and Lee Min Jung filming a scene that will be in the final episodes. It's clear the two co-stars get along fabulously and we're really so lucky that they paired up for this drama. It's nice to seeing him so smiley above, because listening to him singing below makes me wonder if he's tearing up inside when singing.
Gong Yoo's cover of Davichi's "Because It's You":
© 2012, ockoala. All rights reserved.