I realized in saying that I liked the ending of Big (where Kyung Joon finds his way back to Da Ran as he promised and she believed he would), I didn't make clear that the execution of the final scene was not my personal preference for how it should have been shown. I wanted desperately for Shin Won Ho's version of Kyung Joon to do that final scene, but I accepted the Hong Sisters creative right to go the route they did. I didn't find it confusing, but the cross-cutting between past Kyung Jae and present face-not-shown Kyung Joon was understandably confusing for some and teeth clenching for others.
I hope this MV might be a balm for a wounded Big soul, for surely it made even me happier than I already was. God knows how many times I've watched this MV so thank god it's not a VHS tape I can potentially destroy from constant rewinding. Thank you @psychobrit2008 for doing an ending to Big with Lee Min Jung and Shin. This MV turned me into a blubbering mess I was crying and smiling all the way nodding my head screaming YESYESYES at the screen. Yeah, I imagined this a million times, and seeing it onscreen is simply sublime. Feel free to partake of this delicious bite of happiness.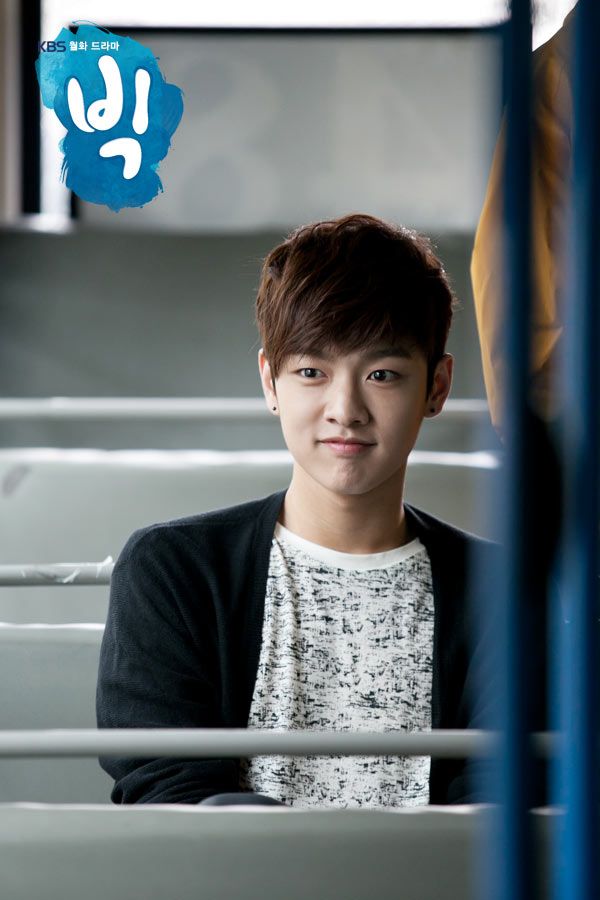 I sort glossed over it in the recap for episode 16, but I wanted to discuss in depth how awesome it was to learn in the final episode that Kyung Joon switched their umbrellas in the first meeting in episode 1. It never once crossed my mind, instead I just thought he was getting his umbrella back and was interested in her. To know this precocious boy actually arranged it just leaves me chortling with glee and filled with warmth. So he did like this girl he saw on the bus, how cool and confident and daring he was even back then. And everything he learned and saw of her before the accident only added to his interest in her. To think this kid 8 years younger than her saw her disappointment at being stood up by Yoon Jae multiple times, and from there we know he's tucked away this desire to protect her.
Even Kyung Jae and Da Ran discussed the truth that pre-accident Kyung Joon already liked Da Ran, so the journey for him to take back to her would not be from scratch. I like to think that Kyung Joon woke up and spent the last year digesting a huge birth secret and recovering from laying in a coma, all with this hard to define sensation inside that everything appears normal but something isn't quite right. Maybe Da Ran's name is verboten in the Seo household, and since pre-accident Kyung Joon never knew Seo Yoon Jae was Da Ran's fiancee, so by the time he learned big brother's ex-wife was Gil Da Ran, that is when the name triggered something. I think all it did was make him curious, bringing the past and present together, until it grew and grew and pushed him to go find her. And that leaves us with this.
Alternate ending to Big: