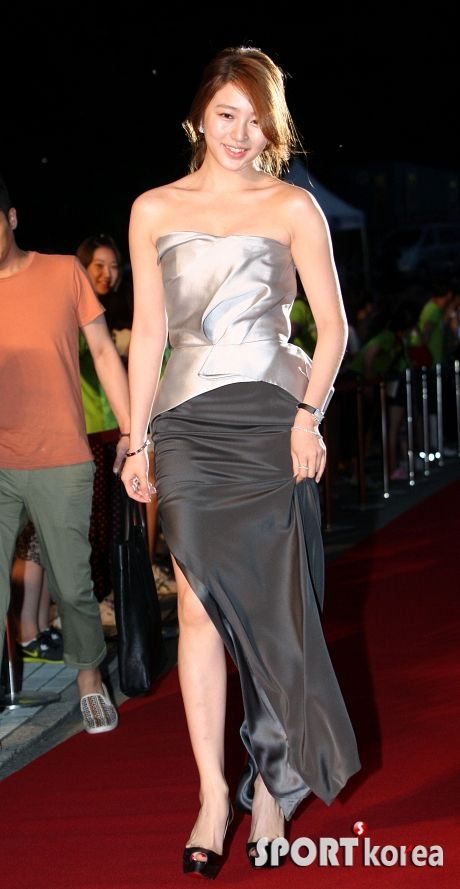 When one of my favorite actresses attends an event like a film festival red carpet, I'm always thrilled to check out the pictures and see what she wears. Love it or hate it, critiquing fashion is lots of fun because its so subjective and ultimately a frothy way to pass time. Yoon Eun Hye was at JIMFF last week (Jecheon International Music & Film Festival) as a guest and I'm having a hard time trying to figure out what I think about her look. She's still sporting the orangey-red hair, which looks great on her and is suitably lively for the Summer season. On the red carpet, she's wearing a strapless column gown that looks like a two piece top and bottom ensemble but is really one connected dress. The top is a ruched strapless silver satin while the bottom is a black straight satin with a high side slit. It's honestly a dress I wouldn't pick out to wear, on myself or her, because it bisects the torso usually makes one look squat. But for some reason it's eye-catching on her so I guess I like it? I can safely say that I love her peep-toe Louboutins. What do you think?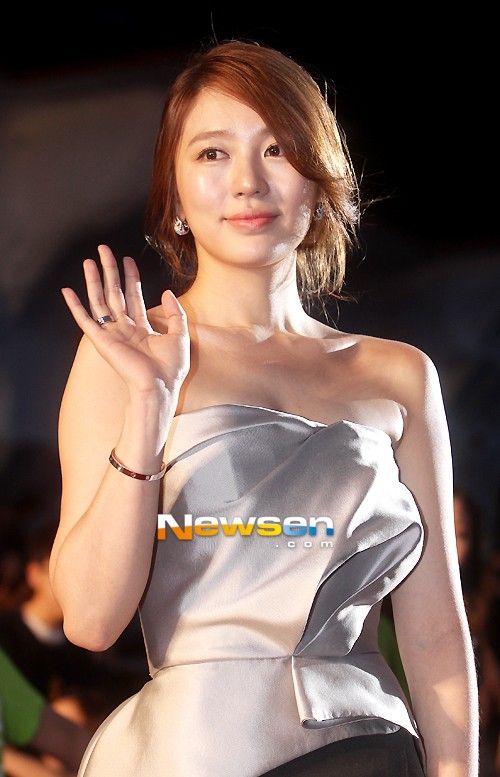 [Credit: all pictures as marked of the respective news agency]
© 2012, ockoala. All rights reserved.