Episode 9 of Miss Rose managed to throw me for a loop despite how predictable this drama has been since it started. I've been liking its predictability which has been delivered in ways that are amusing and interesting. But now I don't quite know what to expect because the OTP is side-stepping some crucial decisions when really everyone ought to have a pow-wow together and hash it out. Part of me is frustrated that Cheng Kuan just pulled a Lucas-in-My Queen redux, but unlike Lucas doing it purely because it was the right thing to do, here Cheng Kuan did it partially because he still can't ditch Vivian and make a go for Si Yi. I appreciate that he really thought through what's going on and how to untangle himself from this growing love triangle, even going so far as asking himself whether he might come to regret doing this, but man does it hurt watching him act as the conduit to clear up the all the missing facts between Si Yi and Yi Chun. Turns out Yi Chun had no good reason for what he did other than he was young, ambitious, and selfish, which is really reason enough. But he's come back completely accepting all the blame and asking for a second chance with Si Yi. If this happened before she met Cheng Kuan I'm sure she would have taken him back, now I don't think it's that simple anymore.
Episode 9 recap:
Sheng Jun reminds Cheng Kuan that he's got Vivian on one side and his growing attraction for Si Yi on the other, and pretty soon the impasse will butt up against each other. Cheng Kuan points out that Sheng Jun knows more about the situation between him and Vivian better than anyone else. Sheng Jun knows but Si Yi doesn't, so unless Cheng Kuan settles things with Vivian, he can't compete with Yi Chun for Si Yi. Sheng Jun snarks that the M&A Golden Boy just let his competition right in through the front door.
On the business side, Sheng Jun reveals that he saw the GM and Manager Kang having a very loaded conversation with Chairman Wang outside the company having to do with heavy golf bags. Cheng Kuan looks deep in thought.
Si Qi, Xiao Ke, and Si Yi are pampering themselves with a lady's beauty night in preparation for tomorrow's engagement party. Xiao Ke and Si Qi encourage Si Yi to pay more attention to taking better care of herself. Xiao Ke is excited about the engagement which leads Si Yi to flash back to seeing Ah Zhe with Ting Ai.
Si Yi gently asks if Xiao Ke really wants to get engaged and if she knows Ah Zhe well? She suggest that Xiao Ke maybe take it slower and observe Ah Zhe for a bit longer. Si Qi thinks Si Yi is just loathe to lost a best friend and may be jealous that she's the only single one left soon. Si Yi admits it will be lonely to have them all married off.
When asked if she's still hung up on Tang Yi Chun, Si Yi says she doesn't know. Si Qi angrily calls her a dirty scumbag and tells her sister not to give him another chance. Si Yi admits that when she thinks about him, her heart still hurts. She reveals that Yi Chun didn't marry that girl after they got to the US. Si Qi says he's a lying ass and what he says can't be believed. Yi Chun may have sworn that he didn't marry the girl, but Si Qi and Xiao Ke says men can't be believed when they make such swears. The ladies head off for their beauty sleep.
Vivian is trying on wedding gowns in Tokyo and she calls Cheng Kuan, who reluctantly picks up. Vivian says she's picked out his suit for the engagement party and all he needs to do is send her his measurements. Cheng Kuan asks if she shouldn't be considerate of what he wants since an engagement concerns both of them, to which Vivian says she could care less what he wants. Cheng Kuan points out that she's being unreasonable and spoiled and Vivian is all "so what, deal with it!" Her daddy told her to plan the engagement party as she wished so he needs to just comply with what she wants.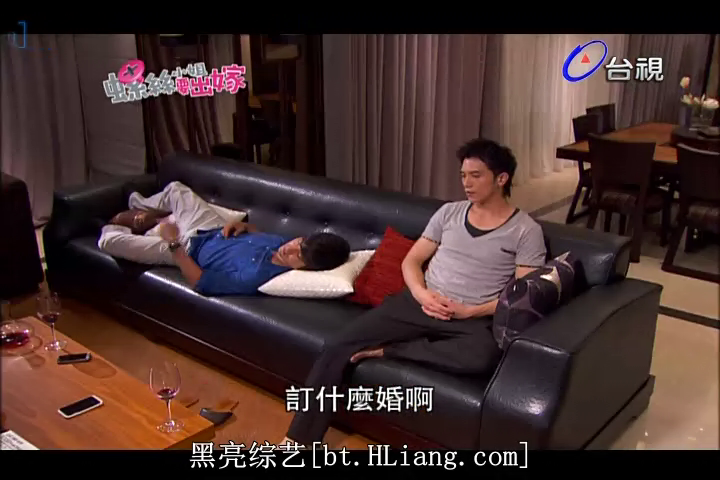 After Cheng Kuan hangs up, he wonders how an engagement is going to proceed if Vivian knows nothing about him, such as his suit size. A drunk and sleeping Sheng Jun mumbles "40" and Cheng Kuan sighs that even Sheng Jun knows him better than Vivian.
It's pre-engagement party beach fun time! The ladies put on their bathing suits and head out to the beach. Miao Jin, Xiao Ke, and Si Qi are all happily showing off their pretty bikinis whereas Si Yi has wrapped herself up in a purple towel. When Tom, Si Qi's husband, walks over to greet his wife, he accidently falls down and pulls Si Yi's towel off.
Si Yi screams and Cheng Kuan gets up and drapes the towel over her again, telling her that this will make her more comfortable. Ah Zhe suggests that the guys play some beach volleyball and Cheng Kuan and Sheng Jun exchange a knowing look and repeat "beach volleyball?" Heh heh, it's clear these two play and play hard.
Si Qi says that in the olden days, when men went off to war and returned victorious, they can marry a pretty bride. Xiao Ke puts on sunscreen and suggests that Si Yi not drape a towel over herself. She grabs the towel away and Si Yi grabs two tea bottles to cover herself.
Ah Zhe and Tom are on one team and Sheng Jun and Cheng Kuan on the other. Cheng Kuan tells Sheng Jun that they need to pick on Ah Zhe during the game to get Ah Zhe back for treating Xiao Ke poorly. Cheng Kuan serves a ball that bonks Ah Zhe on his head. Xiao Ke looks worried but Si Yi tells her that accidents happen during games. Si Yi then gives Cheng Kuan a sly thumbs up.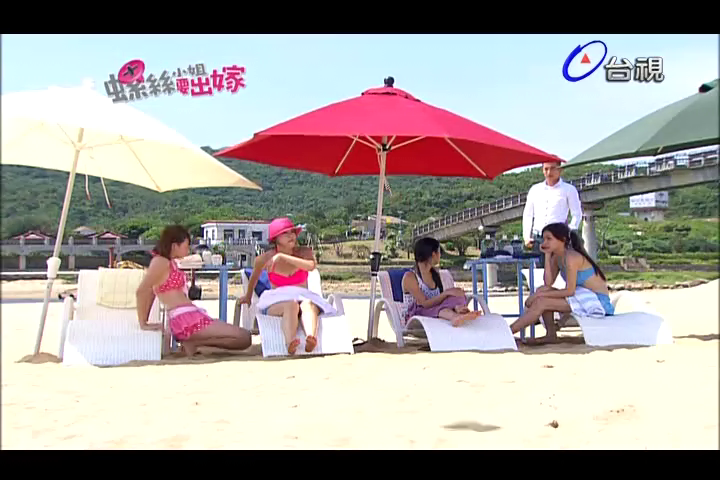 The game starts and the girls happily watch the guys go at it. Yi Chun is attending an IP conference and he looks out onto the beach and spots the gang. He walks over and tells Si Yi that it's such a coincidence to run into her at this beach where they had so many happy memories. He finds out everyone is here for Xiao Ke's engagement party. Xiao Ke pointedly looks away and doesn't acknowledge Yi Chun as he congratulates her.
After Cheng Kuan dives for a loose ball, he looks up and notices Yi Chun, who is invited by Sheng Jun to join the game. Yi Chun meets Chen Kuan's eyes and nods. When Yi Chun joins Tom's side, he tries to high five Tom who pointedly walks away. I love how all of Si Yi's friends and family are utterly rude to Yi Chun and he has no choice but to accept it.
As Yi Chun gets ready to play, Si Qi shouts to her hubby that she's bringing him some sunscreen, but in reality she slides up to Cheng Kuan and calls him "brother-in-law." Cheng Kuan adorably goes "who?" and Si Qi says "you!" and then Cheng Kuan just accepts it like its perfectly natural Si Yi's sister sees him as her brother-in-law. Love. Si Qi tells Cheng Kuan that he better cream Yi Chun in this game for her. Cheng Kuan nods.
The game starts and Yi Chun plays terribly but it appears he's sporting a wrist injury. Miao Jin notices and points it out to Si Yi, who decides to walk away rather and keep watching. A loose ball heads in her direction, and while Cheng Kuan moves to deflect it from her, he's a step too late and it's Yi Chun who reaches the ball first.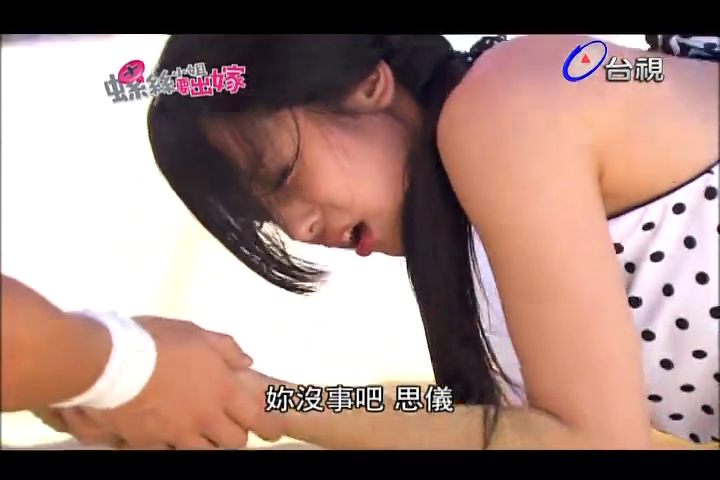 But he runs into Si Yi and she falls down. He notices that she's hurt and helps her up to put some medicine on the wound. Cheng Kuan stands there watching SI Yi walk away with Yi Chun, though Si Yi pointedly pushes Yi Chun's helping hand off her.
Yi Chun patches up Si Yi's cut while she asks about his injury. He explains it happened while he was testing some products. She asks why he played ball when he was clearly hurt? Yi Chun says he can't avoid it anymore. He can see that Gao Cheng Kuan sees Si Yi as someone very important to him, and Cheng Kuan is a very successful rival and Yi Chun doesn't want to lose Si Yi to him. Yi Chun says that Si Yi is even more important to him.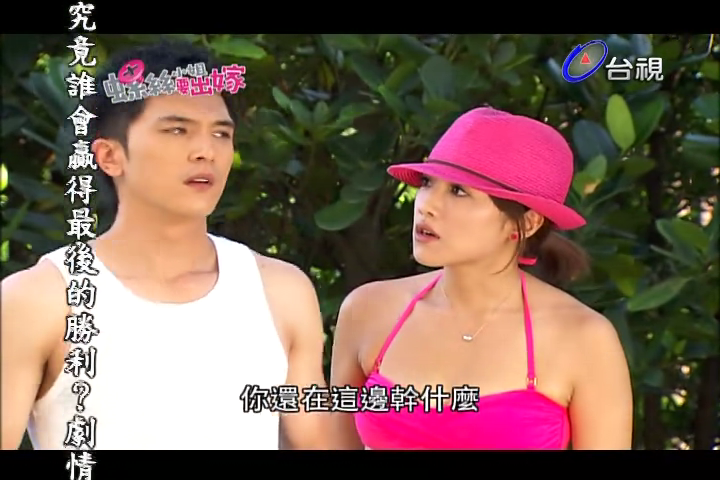 Si Yi averts her eyes and reveals that Cheng Kuan is just her boss and he already has a girlfriend that he is about to get engaged to. Cheng Kuan arrives and peeks in through the window watching this exchange. Si Qi shows up and tells Cheng Kuan that her sister is about to be stolen by another guy so what is he doing just standing there! She goes inside and drags Si Yi away, telling her to go change for the engagement party.
Vivian sits in her hotel room at work and gets a video call from Ting Ai that Cheng Kuan is off attending Luo Si Yi's friend's engagement party. Ting Ai tries to warn Vivian that Si Yi is calculating but Vivian smiles and says she trusts Cheng Kuan. Vivian asks Ting Ai to keep her updated on Cheng Kuan's activities. After hanging up, Vivian is pissed that Cheng Kuan continues to dismiss her and she vows that she's not going to let him go.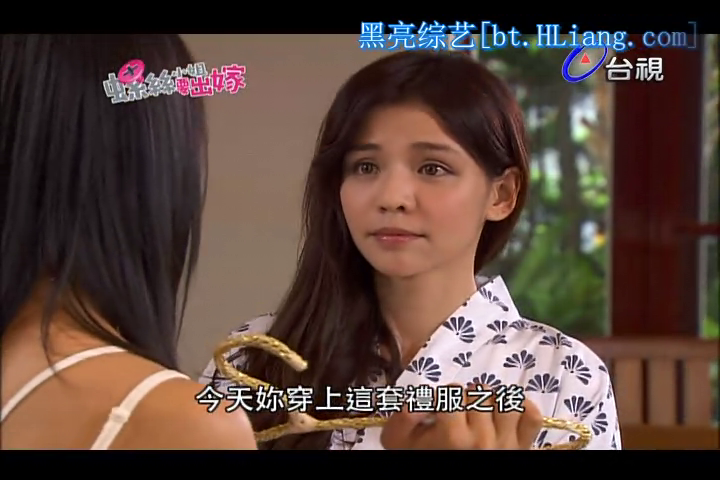 The ladies are prepping for the engagement party. Si Yi hands Xiao Ke her dress and tells her that she's the prettiest bride-to-be ever. Xiao Ke notices the wrist injury and notes that its such a downer to run into Tang Yi Jun here, but Si Yi laughs it off as no big deal. Si Yi then thinks back to Yi Chun claiming that she is very important to him and he doesn't want to lose her to Cheng Kuan.
The guys are getting ready and Sheng Jun tells the balding Tom not to keep brushing his hair before brushing his own luxurious mane. Tom asks Sheng Jun about his height, education, career, etc, and in each area Sheng Jun beats him. But Tom says he brought a pretty girl with him and that's all it takes to trump everything else, so he wins. They both notice Cheng Kuan sitting by the window all deep in thought.
Xiao Ke realizes with horror that she left the engagement rings in Si Yi's room. Si Yi is about to go retrieve it when Cheng Kuan arrives and offers to go. Si Yi thanks him but he brushes her off, saying he's doing it for Xiao Ke. Si Yi's face falls at his sudden coldness towards her.
Xiao Ke diverts Miao Jin and Si Qi before telling Si Yi that the real Gao Cheng Kuan is not like the media portrays him. He's a really good guy. Si Yi agrees and says he is indeed a great guy. Xiao Ke points out that Cheng Kuan looked unhappy when Yi Chun was tending to Si Yi's injury, which means Si Yi is very important to him.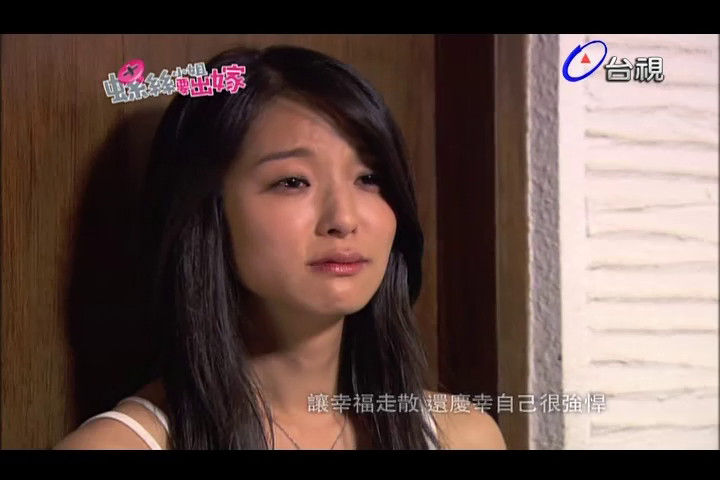 Xiao Ke asks Si Yi to be honest, how does she see Gao Cheng Kuan the man and not as her boss. Si Yi says she doesn't know but Xiao Ke says Cheng Kuan's name very deliberately and Si Yi finds herself smiling. She quickly excuses herself to go check on the party preparations. When she's alone, she flashes back to her interactions with Cheng Kuan and it makes her smile. She then closes her eyes and looks conflicted.
Cheng Kuan walks to his car and just misses Ting Ai, who smiles when she sees him leaving the hotel. Back at home, Si Yi's parents are wondering if they did the right thing in concealing Yi Chun's letters to Si Yi. They decide to throw it away, but before they can, Cheng Kuan arrives to pick up the rings. He notices the letters and finds out Si Yi never saw those. He offers to dispose of them for Si Yi's parents.
Cheng Kuan drives back to the party and he asks himself what Si Yi would do once she receives these letters six years later. He tells himself not to regret what he's about to do. Cheng Kuan returns to the party and gives the rings to Xiao Ke. He asks where Si Yi went and is told she's checking on the preparations. As he walks away, Yi Chun walks in to give a present to Xiao Ke. The two men stare at each other before crossing paths.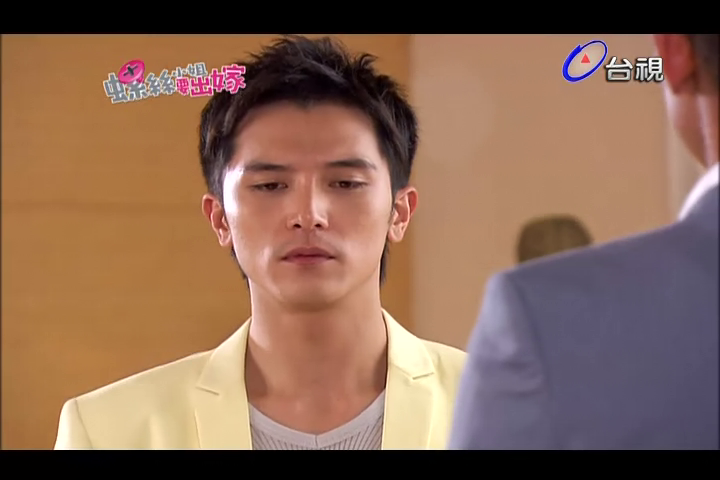 Yi Chun hands the present to Xiao Ke who has no choice but to accept it. As Yi Chun walks away, Cheng Kuan tells Yi Chun that he has something to say to him. Xiao Ke turns around and looks at the two guys. Si Yi suddenly walks in to get Xiao Ke for the party which is about to start. Cheng Kuan pointedly tells Yi Chun that they will talk later before walking away.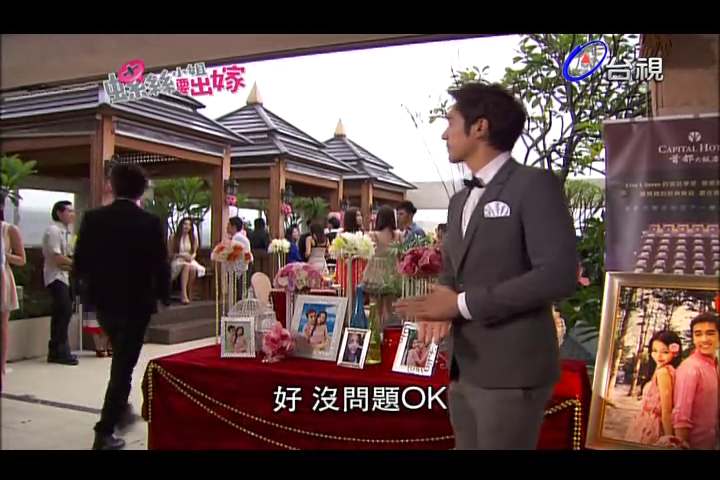 The engagement party starts and Ah Zhe is acting all nervous, especially when he gets a call from Ting Ai. He at least has the decency not to answer it, but then she texts that she will "play with him if he wants!"
Ah Zhe quickly puts the phone away when Xiao Ke walks out and they walk into the party arm in arm to greet the guests. Cheng Kuan pauses before offering Si Yi his arm and they walk in as well.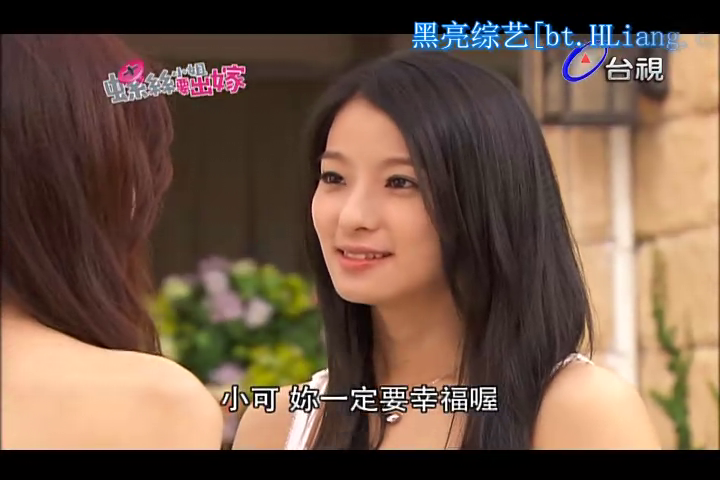 At the party, Cheng Kuan sees Yi Chun looking towards Si Yi and he flashes back to the unopened letters. Si Yi tells Xiao Ke that she has to be happy, and if Ah Zhe is not good to her, Si Yi will kick his ass.
Sheng Jun walks up to Cheng Kuan and reminds him that he's the next person to get engaged. Cheng Kuan gives Sheng Jun a pointed look and Sheng Jun tells Cheng Kuan not to ask him to be the best man. Cheng Kuan suggests Sheng Jun be the groom instead and Sheng Jun is not amused, telling Cheng Kuan not to throw things to others he doesn't want himself.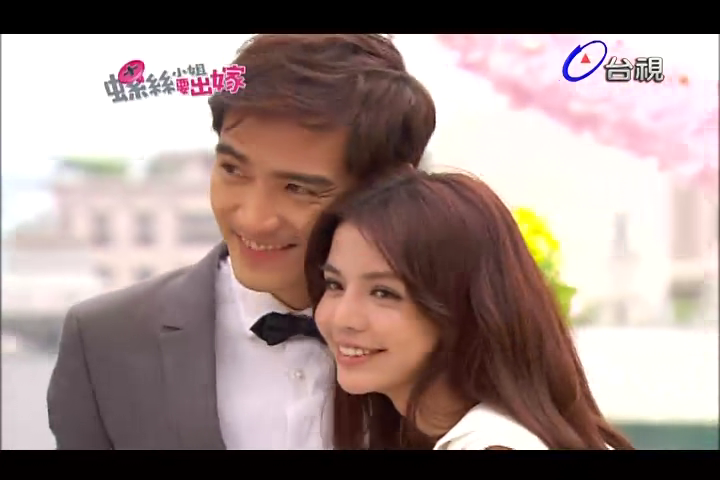 Xiao Ke and Ah Zhe get engaged in front of their friends and everyone applauds. Si Yi looks so happy and Cheng Kuan turns to look at her with a half smile. A server brings out a present that the ladies have prepared for the happy couple, but Sheng Jun and Cheng Kuan notice that the server is actually Ting Ai in disguise.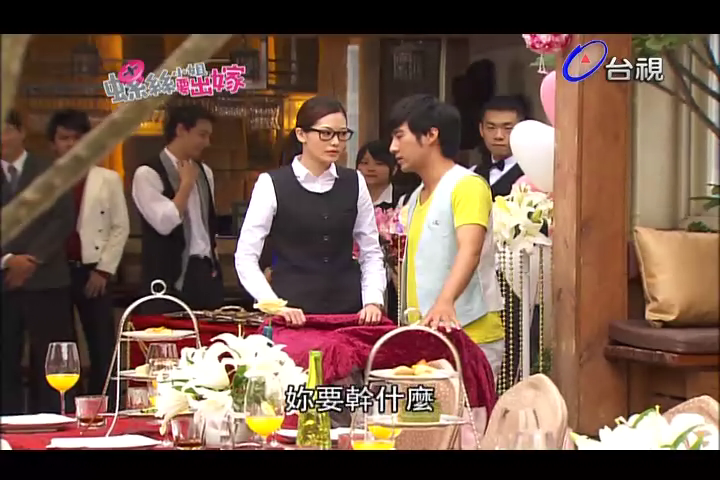 Sheng Jun walks up and peeks at the present before giving Ting Ai a disgusted look. Cheng Kuan then walks up and also looks at the present before dragging Ting Ai off and telling Sheng Jun to take care of this problem.
Cheng Kuan pulls Ting Ai aside and asks if she's happy butting into other people's relationships. He warns Ting Ai that if she ruins this engagement party, he will not let her get away with it. Sheng Jun brings out the "present" and then does a magic trick to conjure up a single rose. He tells Xiao Ke that the single rose encompasses everyone's wishes for the couple to be happy. Tom and Si Qi wonder what the heck happened since that was not the present they prepared?
Si Yi goes to find the present and sees that Ting Ai had prepared a collage of pictures where she and Ah Zhe are lovey dovey. Cheng Kuan walks over and tells Si Yi that he's taken care of it. She thanks him but he doesn't look happy. Cheng Kuan says its enough of a bother that he has to buoy Si Yi's spirits, muttering that women have such complicated emotions. Si Yi thanks him and he walks away.
It's nighttime and the party has wound down. Si Yi puts on a cardigan when Yi Chun walks up to her, complimenting her on how pretty she looks. Si Yi awkwardly thanks him. Before they can talk further, the grand finale starts with a flurry of fireworks lighting up the sky.
Cheng Kuan uses this opportunity to pull Yi Chun away, asking to talk. Si Yi turns around and notices the two men walking off.
The two guys walk by the river and Cheng Kuan cuts to the chase, asking why Yi Chun left Si Yi six years ago. Yi Chun says he doesn't need to explain to Cheng Kuan since its between Si Yi and himself. Cheng Kuan points out that Yi Chun just inexplicably returned and hasn't explain anything to Si Yi either. Si Yi arrives and stands off to the side, behind Yi Chun who doesn't see her, but Cheng Kuan can definitely see her arrival but he doesn't say anything.
Yi Chun reveals that he's written to her constantly for the last six years but she's never responded to any of his letters. Once he got to the US, he realized that the person he loved and the person who loved him most was the same girl – Si Yi. Cheng Kuan asks what happened then? Yi Chun reveals that his boss, who was also the daughter of the company president, liked him despite everyone knowing he was already dating Si Yi.
Her wealth and position opened many doors for him, and he knows Cheng Kuan probably thinks he's ambitious and selfish, but he couldn't pass up the chance to succeed. Cheng Kuan summarizes it for Yi Chun – he left Si Yi to further his own career by picking the girl with the money and connections. Yi Chun accepts what he did but reveals that he's regretted since. Before he married the other girl, he ended things with her. But he could not come back and see Si Yi because of what he did, so all he could do was write letters hoping she would one day answer him. Si Yi cries as she listens to all of this.
Cheng Kuan takes out the letters and tells Yi Chun that Si Yi never got them. Yi Chun demands to know why Cheng Kuan has the letters, but Cheng Kuan counters with why Yi Chun came back now and not earlier? Yi Chun explains that he had a work contract that he couldn't afford to break because all his development work would be flushed down the toilet. But the second the contract expired, he came right back, giving up raises, promotions, and bonuses.
Cheng Kuan asks Yi Chun who does he think he is, leaving when he wants and coming back when he feels like it. Yi Chun looks away and Cheng Kuan raises his voice, telling Yi Chun to look him in the eye. Yi Chun admits he has no right. But he loves Si Yi and he wants to make up for the hurt he caused her. When Cheng Kuan hears Yi Chun declare his love for Si Yi, a muscle twitches in his cheek and he says nothing.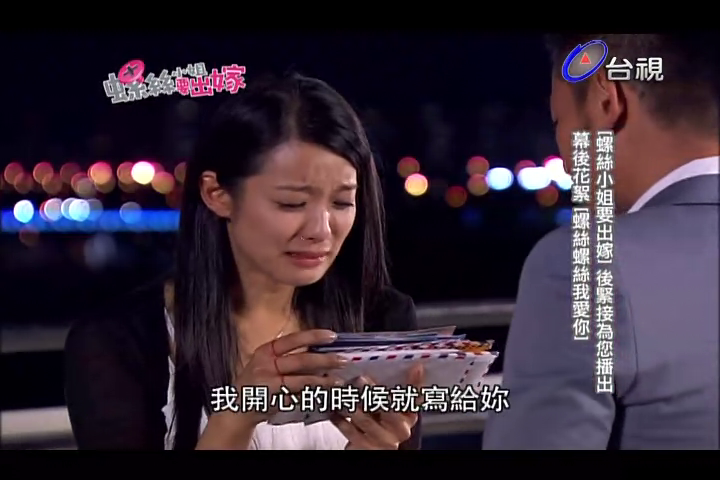 Si Yi finally speaks up, asking Yi Chun if he came back because of her? She walks up to him and takes the letters from his hands. She cries that she thought he was long married and so she worked really hard to forget him. She never knew he wrote to her. Yi Chun says he wrote to her all the time, when he was happy, when he was sad, when he missed her, during the holidays, he kept writing to her. Cheng Kuan turns away and looks out over the water as Yi Chun and Si Yi talk.
Yi Chun tells Si Yi that she's the only person in his heart, and he knows how much he hurt her. He gently cradles her face and asks her to please forgive him. Si Yi backs away and Yi Chun accepts her need for time. He tells her that all he asks is that she doesn't keep running away and avoiding him. He'll give her all the time she needs. Yi Chun walks away while Cheng Kuan finally turns back and looks at the crying Si Yi.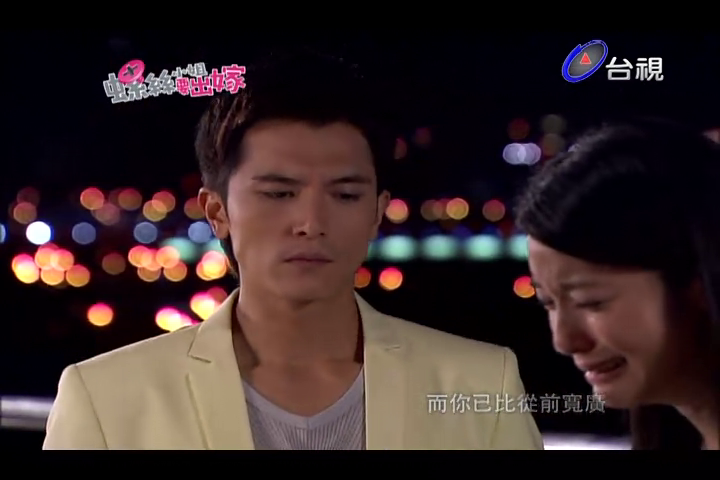 Cheng Kuan walks over to Si Yi and stares at her. Si Yi is crying so hard that she meets his eyes and then walks away.
Cheng Kuan sits down and takes out his cell phone. He pulls up pictures of Si Yi and he stares at her, his poker face melting into a smile. He scrolls through a few pictures before his smile fades. He thinks to himself "Gao Cheng Kuan, I hope the choice you made is the right one." Gah, my heart, it hurts so bad right now.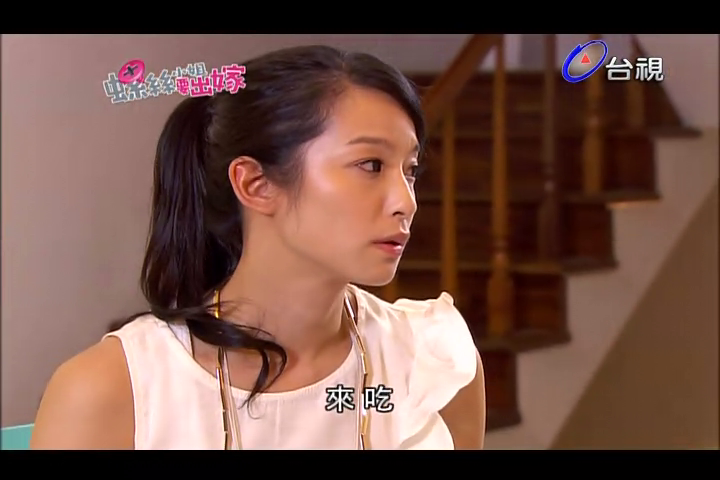 Si Yi is home and having breakfast with her parents. She sits down and Mom refuses to feed her, saying she didn't cook Si Yi's portion. Dad offers his food to Si Yi but Mom takes it back. Mom says Si Yi has her own ideas and doesn't need their input. Si Yi wonders why her Mom is so pissed? Mom says the world's most non-nutritious food is Tang Yi Chun and they heard from Si Qi that Si Yi forgave him already. Si Yi says she didn't forgive him, but then asks her parents why they kept his letters from her all these years. Her parents said they did it for her own good.
Mom is appeased that Si Yi and Yi Chun haven't reconciled and allows Si Yi to eat. Mom continues to compliment Cheng Kuan so Si Yi wants to explain to her parents that Cheng Kuan already has another………, but then her phone rings before she can finish. It's a call from Yi Chun who is downstairs. Her Dad hears this and quietly gets up and walks away.
Thoughts of Mine:
*Roar of rage* I know this was the right thing to happen, having Si Yi find out the truth, and the whole truth, about Yi Chun's dumping her six years ago as well as him writing to her this entire time. But it just hurt so bad that Cheng Kuan was the who orchestrated it all, and he did it to push her away from him because he can't fight for her. I can see Cheng Kuan actually putting a lot of thought into this difficult decision, and he did it partially because it was the right thing to do, and partially because he can't keep toggling between Vivian and his feelings for Si Yi. I felt like he wanted to put Si Yi outside of his reach so he couldn't even have a chance to fight for her. Everyone knows he's going to come to regret it, but I think this might be a turning point for him once he realizes he might've lost a chance to fight for Si Yi forever.
I found Yi Chun's explanation for why he left Si Yi totally realistic and understandable. He picked his future over the girl he loved, what's so hard to understand about that. That makes him an ass in my mind, but at least he got the professional achievement he wanted by selling himself to that rich chick. I think that Si Yi is naturally going to lean towards giving him another chance, even if I think she's too good for him, but I love that she's surrounded by family and friends that treat Yi Chun like he's the plague and constantly steer her away from him. Though steering her towards Cheng Kuan really is no better since he's technically got a girlfriend, but since Vivian is genuinely the plague, I want Cheng Kuan to hurry up and dump her entitled and whiny ass as soon as possible. In truth Cheng Kuan is stuck in the same place Yi Chun was six years ago – he can marry a rich princess to get to the top. Unlike Yi Chun, he's not betraying a current girlfriend to get there, but he has it worse in discovering the first stirrings of love only to rationally come to the conclusion that it cannot be. I want to shake him and say "It can be, you can have love and success, so make it happen!"
The ratings for MR is now steady in the high 3s, which is really solid and decent but nowhere near the runaway success of Office Girls. I think what's missing is the overt falling-in-love scenes between the OTP, and instead MR keeps the growing emotions on much lower heat for the tension to take its time to build. Finally in this episode Si Yi came to acknowledge that she is probably feeling something towards Cheng Kuan, but before she can delve any deeper the whole Yi Chun thing took center stage. I don't mind that she dates him again because she's never going to fully get over him unless she gives it another go and realizes that she really has moved beyond him. While I loved this beach outing and engagement party prettiness, MR really needs to pick up the pace now. Chop, chop, drama! Bring on the emotional revelations and resolutions because I have faith its going to be sooooo good when it arrives.