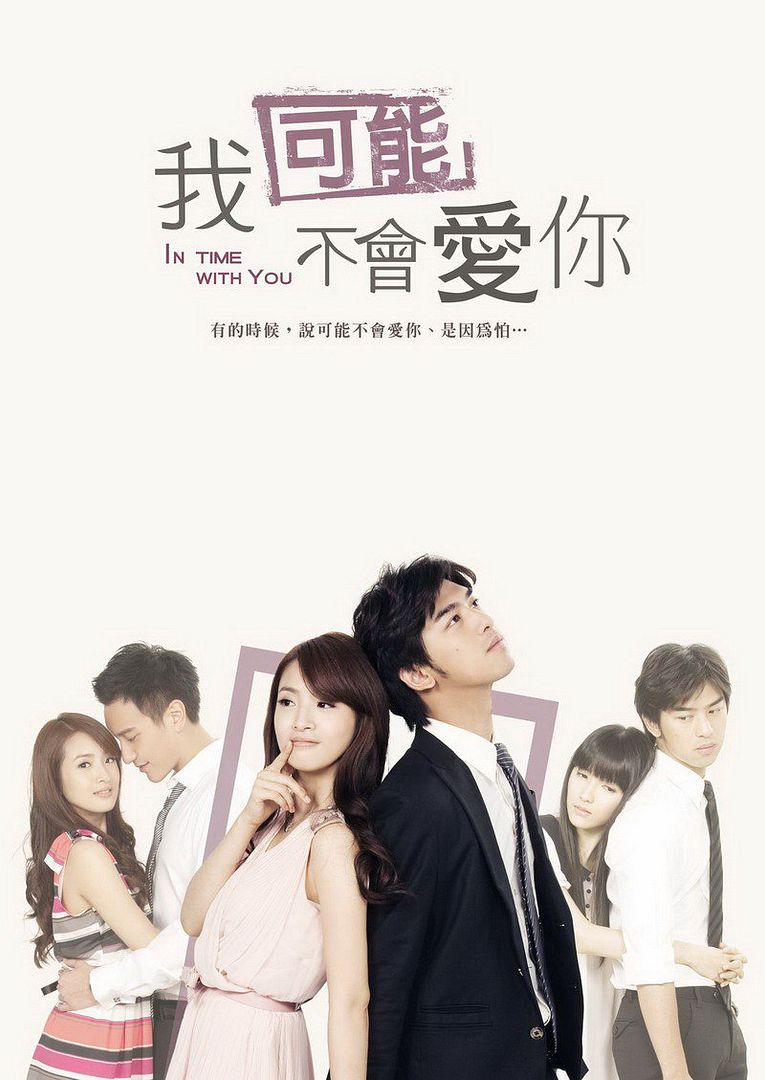 The best TW-drama of the Oct 2011-Oct 2012 season has been validated by In Time With You sweeping through all the major categories at the just announced nominations for this year's Golden Bell Awards (Taiwan's Emmy's). Already a Golden Bell best actress winner for It Started with a Kiss 2, Ariel Lin continues her dominance at this award ceremony by getting a nod for playing the prickly and self-absorbed Chen You Qing in ITWY. Her leading man Bolin Chen also got nominated for playing everyone's dream best-guyfriend-turned-lover Li Da Ren, garnering his first best actor nomination. Director Winnie gets a well deserved nod as best director and Lin Mei Shiu gets recognized for dropping a poignant performance as You Qing's mom. Lastly, the drama also got tapped in the best screenplay and best editing categories, not to mention the big Kahuna, getting a nod for Best Drama. Overall ITWY led all competition with a total of 8 nominations, so congrats to GTV and the drama for being the big winners on nomination day. I have a very complicated appreciation and dislike of ITWY that I wrote about last year here which generated quite a lot of discussion and debate. My feelings towards the drama haven't changed, but I've always felt it was a superior dramatic work and hope that more TW-dramas try to push the artistic boundaries like ITWY did.
Other than ITWY, none of the idol dramas most viewers are familiar with got any nominations, aside from Tony Yang and Gina Lee getting a nomination for Best Actor and Best Actress, respectively, for Ex-boyfriend. I watched bits and pieces of the drama and found it thematically interesting but a tad too OTT in execution at times making it feel jarring. I went back and watched the final episode since I heard howls of outrage about it and instead loved it very much. I think it ended much better than it started. As for ITWY, the general reaction seems to be love it or hate it. I managed to hate it and still love the amazing directing and solid acting, so I think it possible to find more to appreciate about ITWY beyond the story and characters. So far the TW-netizens and the media have publicly been lamenting the lack of a nomination for Ivy Chen in Skip Beat and for Roy Qiu in Office Girls. I totally agree that those two most definitely deserved a nom. In fact, the number one rating drama of of the year was OG which got shut out of the awards, continuing the trend of the Golden Bells rewarding mostly obscure dramas that no one gives a fig about. At least ITWY was both a critical and ratings hit, otherwise this year's telecast will be such a dud frogs will start croaking and you can hear it.
Have an ITWY Official MV:
Watch the opening credits to Ex-boyfriend:
© 2012, ockoala. All rights reserved.